Start Flipping Websites for Profit
The website investing market has changed a lot in the past 2 years. In this class, you'll learn how to find, acquire, fix up and resell content sites. What We Cover In The Blog Flipping Course
🔍 How To Find Under-Monetized Websites To Acquire
🔨How To Increase The Value Of Your Site, So You Can Sell It At The Top Of Its Valuation
🔨How To Professionally Brand Your Blog (On A Budget!)
🔨How To Market Your Blog & Generate Traffic On Auto-Pilot
🔍SEO Training + Traffic Boosting Resources

🔍 How To Interpret Your Google Analytics So You Can Confidently Discuss It With Potential Buyers
🔍 All The Tools, Tricks & Strategies I Know That WORK And Equal MONEY In Your Pocket
💰Profit & Loss Tracking Like A Pro (No Math Skills Required)
💰 How To Monetize Your Blog In Multiple Ways At Once
💰 Affiliate Marketing Training
🧘Personal Development, Mindset, Confidence, And YOU As Your Best Self As An Entrepreneur

💻How To Prep Your Blog For Sale
⚖️Contracts, Records, Legal Things
🏷️How To Create The Ultimate Listing That Can Not Be Ignored
🏷️How To Generate Leads & Eyeballs On Your Listing For Free
🏷️The Entire Selling Process, Pricing Hacks, Managing Bidders, Avoiding Scammers
🏷️After The Sale, Escrow, Closing, Getting Paid
🏷️Transferring Your Website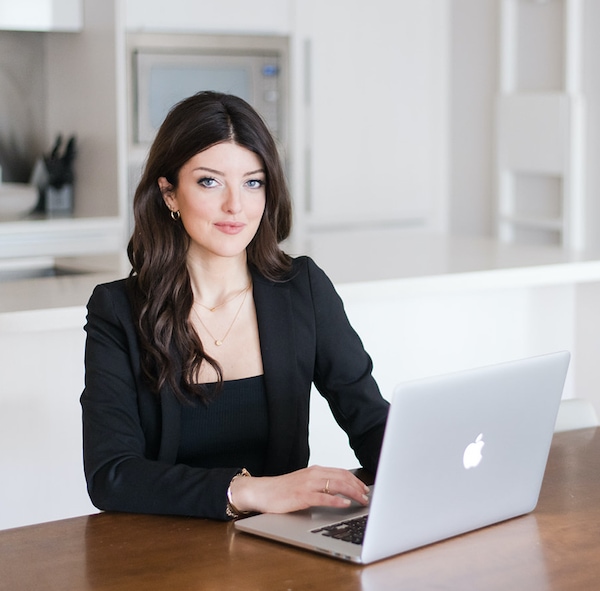 Hi, I'm Chelsea Clarke.
I'm a content creator, blog flipper and business broker. I've been developing, selling and brokering websites for several years, as the founder of HerPaperRoute.com & NicheInvestor.com. I've sold $4 million dollars worth of websites.
I created the Blog Flipping Course to help creators like you learn how to generate more traffic and revenue to your website, so you can sell it for a big profit.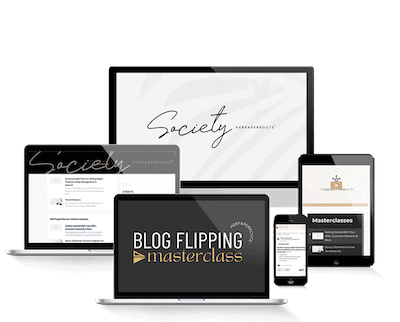 Attend The Class
$600
$97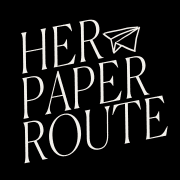 Questions? Contact us here.
THIS SITE IS NOT A PART OF THE FACEBOOK WEBSITE OR FACEBOOK INC. ADDITIONALLY, THIS SITE IS NOT ENDORSED BY FACEBOOK IN ANY WAY. FACEBOOK IS A TRADEMARK OF FACEBOOK, INC. THE HERPAPERROUTE.COM WEBSITE AND THE INFORMATION IT CONTAINS INCLUDES BUSINESS AND MARKETING SYSTEMS AND STRATEGIES AND OTHER BUSINESS ADVICE FOR ENTREPRENEURS. ALTHOUGH THIS INFORMATION IS BASED ON ACTUAL EXPERIENCE AND RESULTS IMPLEMENTING SAID STRATEGIES, HERPAPERROUTE INC. AND HERPAPERROUTE.COM MAKE NO IMPLIED OR EXPRESSED GUARANTEE OF RESULTS. YOUR SUCCESS DEPENDS ON YOUR OWN IMPLEMENTATION, SKILLS, EXPERIENCE, AND A NUMBER OF MANY OTHER FACTORS THAT ARE ALL BEYOND AN INDIVIDUAL'S CONTROL. PLEASE USE YOUR DISCRETION WHEN DECIDING TO INVEST YOUR MONEY IN ANY BUSINESS STRATEGY OR APPROACH, AND PLEASE UNDERSTAND THAT YOU ASSUME ALL FINANCIAL RISK AND POTENTIAL EXPENSE FOR ANY DECISIONS YOU MAKE IN THIS RESPECT.