Hey! I'm Chelsea Clarke
I'm a website investor, educator and all-around content monetization pro. I help creative business owners like you thrive in the creator economy, and increase the value of your website, so that you can sell it for profit.
Here at HerPaperRoute, you will be inspired by the interesting ways creators are making money online, and you will learn everything you need to scale your business, through our programs at HerPaperRoute High. Including: affiliate marketing, email marketing, content marketing, course and digital product creation, blog flipping, funnels and more!
Founded by Chelsea Clarke, HerPaperRoute is an online platform dedicated to empowering individuals to elevate their lives and businesses by entering the creator economy. Here you will learn content creator tips, website investing, affiliate marketing, sales funnels, and online business growth hacking, while also fostering personal development with micro-habit improvements.
HerPaperRoute.com is committed to making complex business concepts and strategies accessible and actionable for all.





HerPaperRoute.com offers a balanced approach to professional and personal development.
This harmonious blend of business acumen and self-improvement strategies ensures our community of more than 30,000 creators not only grow their businesses but also evolve as individuals, thus fostering holistic growth.
By instilling the necessary skills and knowledge for success, HerPaperRoute.com is a trusted guide on the road to prosperity, one micro-habit at a time.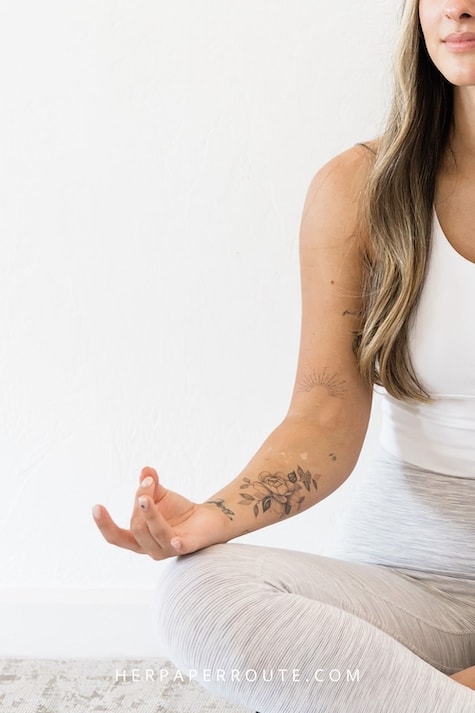 What does 'HerPaperRoute' mean?
Well, 'Her' refers to you. 'Paper' refers to money. 'Route' means path, or plan. The route is the plan we are going to plot out, to reach your money goals.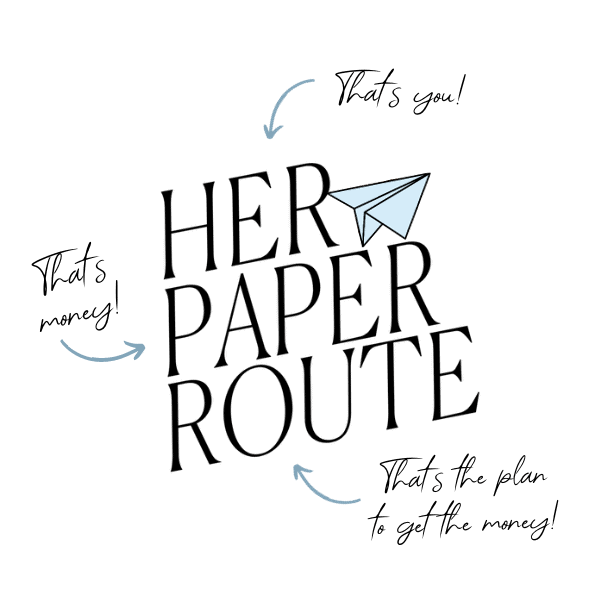 Your Paper Route Is Your Path To Income.
Paper, like money, get it? …Har, har.
Our company's mission is encapsulated in our tagline: "Helping you make more paper in business."
By "paper," it's referring not just to money, but to the documentation of success—plans, strategies, and blueprints—that enable a business to thrive and grow. HerPaperRoute aims to serve as a bridge between where you are now and where you envision yourself to be in your professional journey.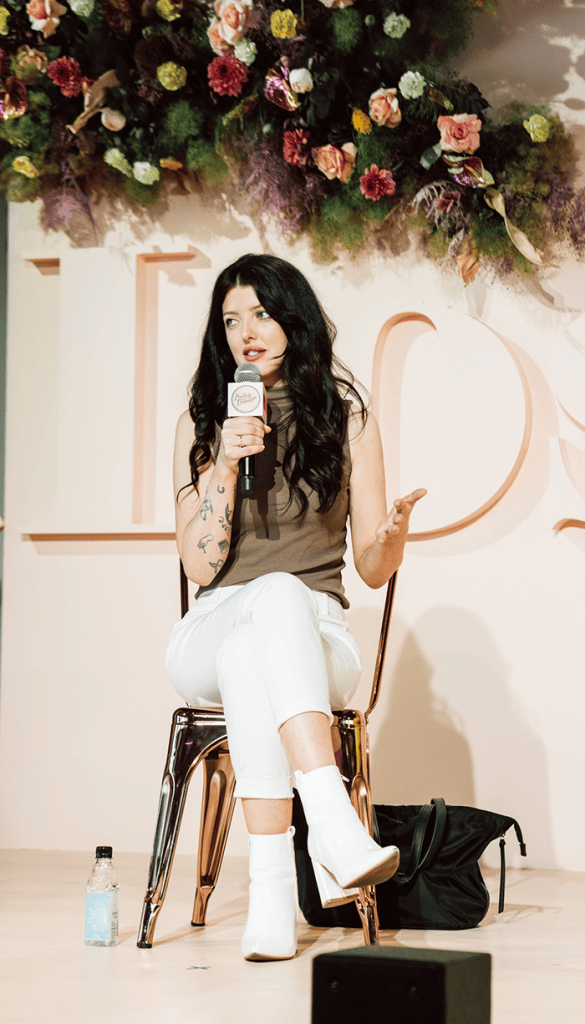 About Chelsea Clarke & HerPaperRoute
Chelsea Clarke is a Business Intermediary, investor, content creator and the founder of the entrepreneurship blog, podcast, and school HerPaperRoute™. Her specialties are niche site investing (buying and selling online businesses), and increasing website revenue through affiliate marketing, funnels and digital products.
Chelsea's courses and group coaching program have helped thousands of creators generate ROI from their niche sites. Chelsea has put over $4,000,000 USD in the pockets of content creators by helping them sell their websites at her marketplace Niche Investor.  
Chelsea is vocal about the importance of women being in control of their own income, and wants to see more independently financially fit women business owners. Money gives you power, options, and independence. She provides limitless resources to help women – and men – plot out their profit plan to achieve their wildest money goals through niche site investing.
A Little Background…
Back in 2012, Chelsea was laid off from her corporate marketing job unexpectedly. This experience taught her that being an employee was too risky. So she set out to take responsibility for her own wealth and became an entrepreneur.
Chelsea clawed herself out of debt and built up a $50k savings fund in less than two years. She went from a waitress earning $11 an hour, struggling in the most expensive city in the country, to the CEO of a 7 figure company.
It wasn't a straight line – she started and sold several startups, dropshipping businesses, and hobby blogs for a number of years while working in marketing by day and bartending by night.
Chelsea realized she had a knack for growing and monetizing websites quickly and in 2017, with a newborn in her lap she decided to give herself no fall-back plan. Having successfully built and sold websites for herself, she was determined to never have to return to working for anyone else again, and launched HerPaperRoute as a way to share marketing and growth-hacking resources for other niche site investors.
It took off. The blog grew into a school, a podcast and a community of thousands.
In 2019, Chelsea launched her second company, offering broker services, to help investors and content creators buy and sell niche online businesses, blogs and media properties.
Although she has a BA in Digital Media, and is a member of the International Business Brokers Association, Chelsea believes you do not need a fancy degree to create a successful business in this day and age. Through her work teaching marketing and business growth-hacking strategies, she has helped a community of entrepreneurs increase their financial fitness and make more paper.
Chelsea has been featured on Business Insider, CNBC, MSN Money, Yahoo Finance, Teachable Discover, ConvertKit Creator Sessions, Ultimate Bundles, Handmade Seller Magazine, SmarterQueue, the Blogger Genius podcast, The Happy Empires Show, Food Blogger Pro, and many more. She has appeared as a speaker in various events and summits including Create & Cultivate, Think Like A CEO, Blogger Breakthrough, and was an expert panelist in a live broadcast curated by Experian.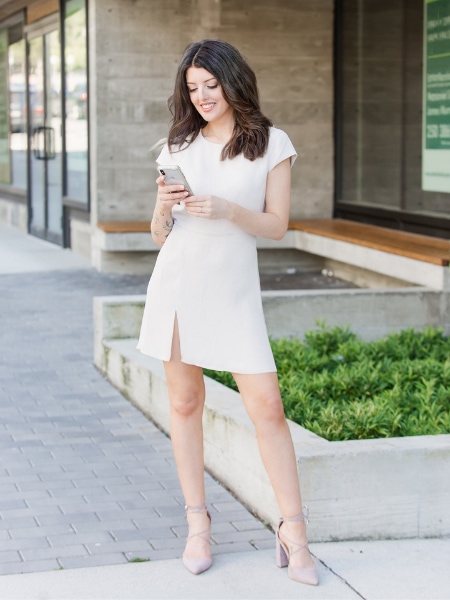 But seriously, the Internet provides us with every resource needed so that we don't ever have to work for someone else again.
HerPaperRoute.com is a self-improvement blog all about money + success. How to make more of it, how to save it, and how to be smart when you spend it.
HerPaperRoute's mission is simple: To facilitate a space to celebrate creators who are making money online in inspiring ways, in hopes that it would then motivate others to believe in their creative business ideas, too.
That's What I Do Here At HerPaperRoute.Com.
We help aspiring entrepreneurs, niche site investors and blog flippers learn clever marketing strategies so you can grow your digital hustle into a real, thriving asset that you can sell for big bucks.
But Not Just Say Nice Words Like That …
This is a no-fluff no-BS zone. I actually show you how to do it, by providing straight-to-the-point training and resources through coaching, masterminds and online courses.
Here at HerPaperRoute, you will unlock the profit that's missing from your niche site.
Enroll in a program or apply for a spot in the high-touch mastermind now.
No matter what stage you are at in your niche site investing journey, I want to help you thrive. Let's plot your paper route!
I will help you develop your blog into a profitable business, help you grow your online presence and most excitingly, teach you strategic ways to make more money and glow up into the most successful version of yourself! One micro-habit at a time.
No matter if you are completely new to running your own business, with zero tech skills, you should be earning a profit from every blog post. I'll help you get there.
The HerPaperRoute blogging community is a friendly and supportive hive. If you are looking for guides on how to start a blog, monetize it and sell it, you've come to the right place!
Become A Member
If you haven't yet become a HerPaperRoute member, what are you waiting for?
Join now and I will send you a big toolkit of money-making and blogging resources, free!