100+ Best High Paying Affiliate Programs 2024
Welcome to HerPaperRoute's directory of high paying affiliate programs for bloggers!
This is a big affiliate program directory featuring brands and that are looking for bloggers to join their affiliate programs right now. Spanning many niches!
100 high-paying affiliate programs are on this page, and 3,000 more are in the High-Paying Affiliate Program Database.
I update this big list of high-paying affiliate programs for bloggers, so be sure to bookmark this page.
---
As an affiliate partner of various brands and sponsored content, HerPaperRoute may earn commission on qualifying purchases. Disclaimer | Advertise With Us
---
Want to learn how to make money blogging? Sign up for my weekly affiliate marketing and blogging tips.
You'll get instant access to my Profitable blog Toolkit, and get invited to paid blogging opportunities too.
How Do You Join Affiliate Programs?
To join any of these affiliate programs you must first:
🫶 Want to Make More Money?🫶
Become a member of HerPaperRoute today and get a toolkit packed with resources to help you make that paper. All for FREE!
---
Have a ShareaSale,and AWIN account. It's free!
Have a blog – Here's how to start a blog
Click the program links below to sign up to each program
High-Paying Affiliate Programs You Can Join Today:
This list is updated often so bookmark this page and check back often!
First up, I have two high-paying affiliate programs you can join:
HerPaperRoute 30% per sale. This is my affiliate program for my courses and coaching programs. These sell between $100 and $1200 each. Apply here and tell me a bit about yourself and your blog. I look forward to working with you!
LTK – various commissions plus $25 bonus when you use my link
Ultimate Bundles – 50% per sale
ClickFunnels – 30% recurring commission
Garden Tower Project 16% per sale plus $20 affiliate bonus
Bluprint $25 annual membership signup
Mixbook 15% plus $30 affiliate bonus
Warby Parker 20% per sale, $10 affiliate bonus
CreativeLive 30% recurring
Madison Reed $20 per transaction, $10 affiliate bonus + free products
Cricut 12% per sale, plus $10 affiliate bonus
Nasty Gal 8% plus influencer initiative
ASOS 5% plus multiple global markets
WP Engine $200 per sale
Cyber Chimps 40-65% per sale
Zazzle 15% per sale
American Debt Enders $125 per sale
Great American Products 40% per sale
---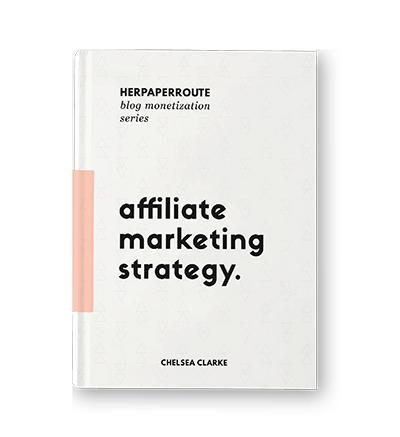 Affiliate Marketing eBook
Affiliate marketing helps me earn over $10,000 per month. I wrote a book, sharing my strategies that make my blogging income possible. Grab your copy here!
---
Grammarly $20 per sale, .20 per lead, $25 sponsored post bonus
Gazelle 15% per sale, $10 affiliate bonus
Resumes Planet 25% per sale
Resume Writers – 20% per sale
Eckler's Automotive – 4% per sale plus affiliate bonus
TruDog 10% per sale
Sizzix 15% per sale
Freshbooks $100 per sale
California Wine Club 15% per sale plus affiliate bonus
Wyzant $6-8 per lead
A2Hosting $82 per sale
Reebok 7% per sale plus 35% off to try their products
National Debt Relief $27.50 per lead
WPeka 75% per sale
AvaHost $50 per sale
ePowHost $50 per sale
Get Access to 3,000+ More High-Paying Affiliate Programs
The High-Paying Affiliate Program Database includes over 3,000 programs spanning 19 niches!
How Much Can You Earn From Affiliate Programs?
The amount of income you earn from your affiliate links once you've posted them depends on how well you've written your content to engage your readers.
As well as how well you promote your posts to bring in more readers.
With affiliate marketing revenue, the sky's the limit. It isn't unusual to add an extra couple thousand dollars to your monthly income.
Related: List of bloggers earning up to $320,000 per month with affiliate marketing
High Paying Affiliate Programs For Bloggers, Various Bonuses
There are literally thousands of affiliate programs out there, and some offer extra bonuses on top of your commission.
Some will actually pay you a recurring commission, so you continue to make a commission off of one sale over and over again. CreativeLive is an awesome one that pays 30% recurring commission.
Some affiliate programs will even offer you an exclusive bonus and/or send you free products to try and blog about.
A few affiliate programs also offer you the use of a 'vanity code' where you can share an exclusive coupon code to your readers, using your blog's name.
This gives a professional touch to your recommendations.
High Paying Affiliate Programs For Bloggers
You don't need traffic or a following yet to be able to join the programs on this affiliate program master list today.
Even if you are a brand new blogger with a brand new blog, you can be a successful affiliate.
There's no need to wait until you have a bigger following, you can (and should!) monetize and start earning affiliate income from day one.
If you blog about your favorite products and brands, you should apply to that company's affiliate program to become an affiliate for their brand.
Getting Started With Affiliate Marketing & Affiliate Programs
Most companies will have an affiliate program where they pay a commission to someone for referring a new customer to them.
Affiliate marketing is one of the most popular ways to monetize a blog.
If you are new to affiliate marketing, I welcome you to read The Ultimate Beginners Guide To Affiliate Marketing – it's free!
More High Paying Affiliate Programs For Bloggers By Niche:
Choose A Category To See The Programs:
Affiliate Networks Worth Joining
Affiliate networks are websites that you become a member of (for free) and have access to several companies looking for affiliates.
You don't need a ton of page views or social followers to be approved as an affiliate, which is helpful when you are just starting out.
These are my favorite affiliate networks:
Awin
Awin This is an awesome affiliate network. Sign up, get approved, work with brands, get paid.
The commissions vary depending on which brands you work with – but I find it to be very lucrative.
There is a $5 sign-up fee, but you get it back once you are approved.
ShareASale
ShareASale -I love this one because it makes joining and keeping track of several affiliate programs super easy.
You can earn cash pretty quick with this site if you are actively promoting your affiliate links.
They have a handy tool to build collections of products that you can then add to your website as well.
More Ways To Learn Affiliate Marketing And Make Money Blogging
For more information on earning an income from blogging and affiliate marketing, check out:
For full training on affiliate marketing and how to create and run a profitable blog, enroll in The Blog Monetization Course
You will learn everything you need to know to be able to start, run, market and monetize your blog. It is 6 blogging courses – not just one!
If you are struggling to make money blogging, you are going to love this self-paced course!
Pin this!