Her Paper Route SOCIETY
WHERE WEBSITE INVESTORS UNCOVER THE EVERGREEN SALES SYSTEM THAT ATTRACTS DREAM CUSTOMERS & SELLS OUT LAUNCHES SO THEY CAN RE-SELL NICHE SITES AT THE TOP OF THEIR VALUATION, WITH EASE. The Blog Flipping Society is where creators acquire, build, and sell profitable content sites. Apply below to get a preview of the program, to learn all about it: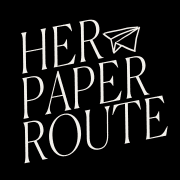 Questions? Contact us here.
THIS SITE IS NOT A PART OF THE FACEBOOK WEBSITE OR FACEBOOK INC. ADDITIONALLY, THIS SITE IS NOT ENDORSED BY FACEBOOK IN ANY WAY. FACEBOOK IS A TRADEMARK OF FACEBOOK, INC. THE HERPAPERROUTE.COM WEBSITE AND THE INFORMATION IT CONTAINS INCLUDES BUSINESS AND MARKETING SYSTEMS AND STRATEGIES AND OTHER BUSINESS ADVICE FOR ENTREPRENEURS. ALTHOUGH THIS INFORMATION IS BASED ON ACTUAL EXPERIENCE AND RESULTS IMPLEMENTING SAID STRATEGIES, HERPAPERROUTE INC. AND HERPAPERROUTE.COM MAKE NO IMPLIED OR EXPRESSED GUARANTEE OF RESULTS. YOUR SUCCESS DEPENDS ON YOUR OWN IMPLEMENTATION, SKILLS, EXPERIENCE, AND A NUMBER OF MANY OTHER FACTORS THAT ARE ALL BEYOND AN INDIVIDUAL'S CONTROL. PLEASE USE YOUR DISCRETION WHEN DECIDING TO INVEST YOUR MONEY IN ANY BUSINESS STRATEGY OR APPROACH, AND PLEASE UNDERSTAND THAT YOU ASSUME ALL FINANCIAL RISK AND POTENTIAL EXPENSE FOR ANY DECISIONS YOU MAKE IN THIS RESPECT.