Micro Content And Serving Your Blog Community In New Ways
Are you trying to grow your community and your blog, but having trouble cutting into the top pages in Google search results for…anything?
Well, fear not. There are many other ways to reach your target readers and customers, that don't involve appearing in SERPs.
On episode #5 of the HerPaperRoute Podcast, we have the lovely Sasha Lassey with us.
Sasha shares her advice for how bloggers can grow a sustainable community, utilizing new tools and strategies, without having to rely on organic Google traffic alone.
---
As an affiliate partner of various brands and sponsored content, HerPaperRoute may earn commission on qualifying purchases. Disclaimer | Advertise With Us
---
Micro Content And Serving Your Blog Community In New Ways
Yes, you can cut through the noise in your niche, no matter if your niche is saturated, and SERP ranking is nearly impossible.
You can reach your audience in different ways. And one of those ways is with micro-content. This is something that some are calling the future of blogging.
Sasha has grown her community across a blog, a Facebook group and a membership site, and she has lots of juicy tips to help you do the same with yours.
🫶 Want to Make More Money?🫶
Become a member of HerPaperRoute today and get a toolkit packed with resources to help you make that paper. All for FREE!
---
Listen now as Sasha shares her insight on all this and much more!
Show Notes & Bonuses Mentioned In This Episode
Affiliate Marketing Book $20 Off
Did you catch the special $20 off coupon code mentioned in this episode? You can use it at checkout here to get my Affiliate Marketing ebook for just $9 today!
HerPaperRoute Blogging Courses
Ready to start your blog? I'll walk you through each step, via newbie-friendly lessons. Enroll yourself in my FREE blogging course here!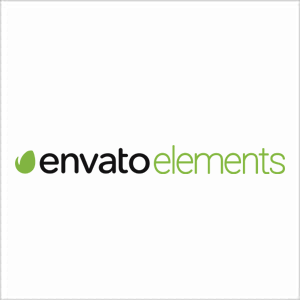 Sponsor Bonus
If you are a content creator like me, the thing you need most of is graphics, stock photos, fonts, and themes. This can get expensive if you purchase them from around the Internet.
But that's why I love Envato Elements. Members get unlimited downloads to over a million assets!
You'll find fonts, WordPress themes, stock images, stock audio, stock video, Instagram templates, lightroom presets and more.
It's your one-stop-shop for everything a content creator needs.
==> Preview Envato Elements Now
Link Up With Sasha Lassey
Connect with Sasha at EveryDayShesSparkling, and in her Facebook group.
HerPaperRoute Toolkit
My Blogger And Entrepreneur Toolkit is a resource library of helpful tools, planners, courses, ebooks and more. Get your invite and access the toolkit for free here.
More Blogging And Business Resources