10 Legit Ways To Make Easy Money Online
I think everyone has seen those scammy looking make 'easy money' online ads and just know they can't be legit.
But there truly are legit ways to make easy money online that you can do with minimal effort.
Furthermore, most of the legit ways to make 'easy money' online usually require a fair amount of set-up work that needs doing first, for those funnels to pay off later.
But there truly are legit ways to make easy money online that you can do with minimal effort.
---
As an affiliate partner of various brands and sponsored content, HerPaperRoute may earn commission on qualifying purchases. Disclaimer | Advertise With Us
---
Make Easy Money Online With Minimal Effort. Is It Possible? Legit?
Take blogging for example. I make over 6 figures per year as a blogger, and I also develop and sell blogs for profit.
Blogging can be a super profitable business, but it requires quite a bit of effort and time to get rolling. It doesn't make easy money right away.
Blogging is an amazing thing to do, the money becomes passive eventually, but the effort is not minimal in the beginning stages.
🫶 Want to Make More Money?🫶
Become a member of HerPaperRoute today and get a toolkit packed with resources to help you make that paper. All for FREE!
---
Related: 10 Profitable And Fun Online Jobs Anyone Can Do
Easy Money: Start A Money Making Blog Of Your Own
To start a money-making blog of your own, enroll in my free 'Start A Blog' course, and take advantage of my partner discounts on hosting.
Ways To Make Easy Money: No Blogging Required
There are legit ways to make easy money online with minimal effort, too.
If you are looking for some legitimate ways to make easy money online, that don't require a ton of effort up front, this post is for you!
10 Legit Ways To Make Easy Money Online, With Minimal Effort, That Don't Require Blogging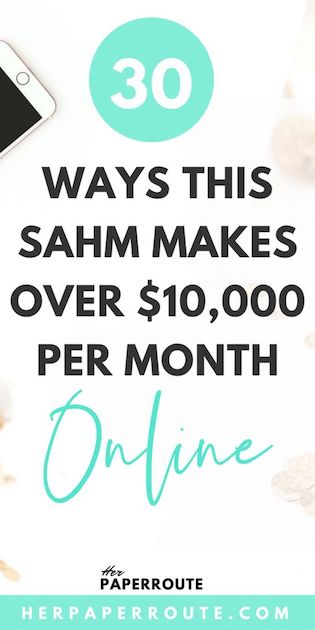 Being able to earn an income online, from home, by your laptop, while wearing your PJs…
Sounds pretty good right? You bet. Everyone wants to make more money, especially if that extra money is relatively 'easy money,' meaning that you don't have to hustle all that hard to get it.
Although my favorite way to make money online is by blogging, not everyone has the time or desire to dedicate to a blog.
So below are some awesome, legitimate ways to earn money online that don't require blogging!
Make Easy Money Online As A SAHM
In this post you will find 10 ways to make easy money online. To get the full list of 30 ways to make money online as a SAHM download the MotherHustler book below, it's free!
Download Mother Hustler: 30 Ways To Make Easy Money Online by entering your info here:
There are a ton of legit non-scammy ways to make cash online these days. Whether you just want to make a little extra on the side or to fully go all in, quit your job and be a full-time #URLballer. (Is that a hashtag already? It should be!)
Here are 10 legitimate ways to make easy money online, where you will be able to earn money from home doing any / all of these side-hustles!
Complete Online Surveys For Money
You have probably, at some point in your life, attempted to do an online survey that promised big payouts for your opinions, only to be bombarded and spammed with emails afterward, for little or no monetary reward.
I've been investigating a number of survey companies recently, and have found a few that I can recommend are legitimate, pay well and won't blow up your inbox with spam.
You can make anywhere from $5 to $150 per survey by giving your opinions to these companies, which is pretty awesome.
If you have the time to do a few online surveys a day, you could stack up some cash pretty quick.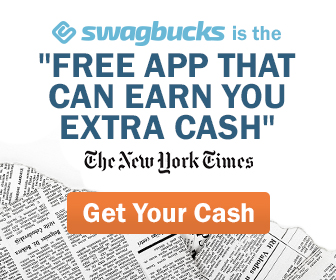 Here are some high paying survey sites & apps that I like:
Swagbucks lets you earn points called SB for watching videos and completing surveys online. Get $5 just for signing up!
InBox Dollars – This app pays members to read emails, take surveys online, play games, and go shopping. New users also receive $5 just for joining. Available for iOS and Android.
SurveyRewardz – Create a free account, take surveys and earn rewards.
Cash Crate – Another easy way to get paid to take surveys.
To learn more about survey sites, read: can you really make money doing surveys?
Trade Bitcoin & Cryptocurrency
If you understand cryptocurrency trading (or have the interest in learning about it) you could take part in this hot financial industry.
image via FabFitFun – Get $20 Off here!
Refer Your Friends To Awesome Stuff
What are some awesome products that you use? Companies that you think are just fabulous? If you love it, there's a good chance your friends would love it too.
Many brands have a referral program, where if you refer their products and someone buys using your link, you get a commission or free products.
Check out the company websites for products that you'd feel good recommending, and sign up for their programs if they have them.
FabFitFun has an excellent referral program, where you earn free boxes on your subscription when you refer new customers to subscribe.
Teach An Online Course
Ok, creating an online course takes time, effort and passion. But once it is live it becomes a recurring passive income stream that generates income for you forever.
So why not give it a shot? You have talents, expertise, and interests that are uniquely yours – and someone wants to pay money to learn it.
You don't have to be an "expert" to teach something that you are passionate about – for real! It could be cooking, drawing, confidence building/coaching, dog grooming…anything!
The great thing about having an online course for sale is that it sells itself over and over again forever. You don't have to do anything after the initial creation of it one time.
I sell my online courses using the course platform Podia.
Podia makes it easy to create and sell your online courses, with all the tech, hosting and automation to boot.
I am on the Shaker plan at Podia. This plan has no fees, so you keep every cent from selling your course.
Check out the courses I offer, all about profitable blog & business creation here.
Related: 3 More Ways To Create & Sell Your Online Course
Take Advantage Of Cash-Back Deals
InBox Dollars – This app pays members to read emails, take surveys online, play games, and go shopping. New users also receive $5 just for joining. Available for iOS and Android.
SpentMoney is an ios app that will learn from you to help you organize your expenses and then gives you cash back when you make purchases through it, on the things you would buy anyway.
Ebates is similar, in that it also gives you cash back for the purchases you make online.
Basically, you go through their app to shop at any online store that you'd normally shop at, and they pay you a commission for using their app to do it.
Retailers pay websites like Ebates to refer customers to them, and usually, the website keeps the commission. But Ebates passes that commission on to you.
You can easily make a few hundred dollars here without having to do anything other than log in before you do any online shopping. It's free to join and free to use! Here's $10 to spend on anything at Ebates.
Ibotta – This website is similar to Ebates, in that you get money back for the things you buy, but you have to do a bit of "work" such as watching a video or answering a poll question first.
Some people will find this stuff really fun! If you have a few minutes you can complete a few of these activities quickly, which adds up to money in your pocket.
Register a new account – Here's a $10 welcome bonus
Customize your experience by selecting a few of your favorite stores and mobile apps.
Find and complete 'Rebate Activities' for the stores you like, from your mobile phone.
You now have a rebate for that store. Go shopping and buy whatever you need, then scan your receipt and the app redeems your rebate, giving you cash back.
This is only a sampling of the many ways to make money online. Get the full list here:
Sell Your Stuff
You know that pile of clothes/gadgets/thingamajigs that are lying around your home that you never use?
Someone would very likely pay you for them! Selling your unwanted items on Craigslist can be a great way to make extra cash.
No lie, I've found furniture in the alley before and hawked it on Craigslist for over $600 a piece!
If you have CDs, DVDs, books, games & any other tech to get rid of, you can use Declutter, a company that will pay you for them!
You simply provide the barcode info, they give you a quote, you send it to them (all for free) and they pay you the next day.
Sell Your Book
The initial time and effort of writing a book pays off once it's out for sale and it becomes a great source of recurring passive income.
You can create books using free programs online such as Canva.
Selling an ebook is another good way to make easy money online. I sell an ebook of the best hashtags for bloggers to use as well as my book teaching affiliate marketing.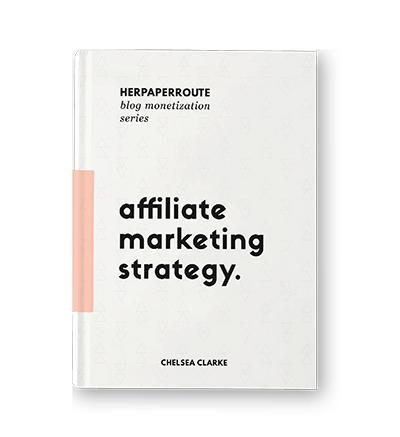 Start A Drop Shipping Business
Running your own online store is something many people think about doing, but often don't know where to start.
It can be very profitable, but it can also be very time consuming if you are the one handling the shipping of orders.
That's why running your store as a drop shipping business is a fantastic way to make easy money online.
I love dropshipping. You just list items for sale on your website, (items that you don't actually own or physically have) people buy the items from your website, then you order the items from your supplier and they ship the items to your customer.
Related: What Is Drop Shipping?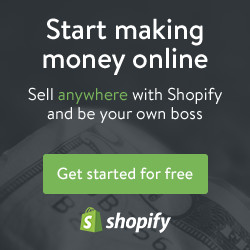 You never have to do any shipping or purchase any inventory. Drop shipping is extremely profitable, as you don't have to buy anything beforehand.
Plus there are some great free tools that completely automate your business.
I have a tutorial on how to set up an online shop on Shopify and automate it as a dropshipping business with free apps.
Do Freelance Work
Gig websites like Fiverr allow you to make easy money online doing pretty much any type of service imaginable.
What are your skills? There is someone there who wants to pay you to do it.
Get Paid To Walk
No really, getting paid to walk actually is a thing! Check out the Sweatcoin app, it pays you digital currency when you walk around as you normally do.
You can then exchange your Sweatcoin for real things like music, clothing, gift cards, makeup and more.
It's free, but you need an invite to join Here's your invite!
Trade Your Creative Talents For Cash
If you have some creative abilities, opening up a Creative Market shop will be a smart move! Here you can sell fonts, templates, stock photos, Instagram stories graphics, and more.
Creative Market is an excellent platform to sell your work via, as it is a huge marketplace with thousands of subscribers and daily visitors just waiting to become your next customer.
[adsense]
Affiliate Marketing
If you have the time to promote products on social media and/or your website, you can be earning commissions for it.
As an affiliate for a company, you will earn a commission anytime someone buys the product using your link.
Affiliate marketing is one of the best ways to make money online, in fact, it is my top earner, bringing in thousands of dollars every month.
Join affiliate networks such as AWIN and ShareaSale to get started.
Affiliate marketing may seem a bit confusing at first, as there is a bit of a learning curve, but once you learn it you can be making a few thousand dollars per month. I do!
I teach a comprehensive online course on affiliate marketing for beginners, you can enroll in that right here.
Check out this huge list of affiliate programs in a variety of niches you can join right now!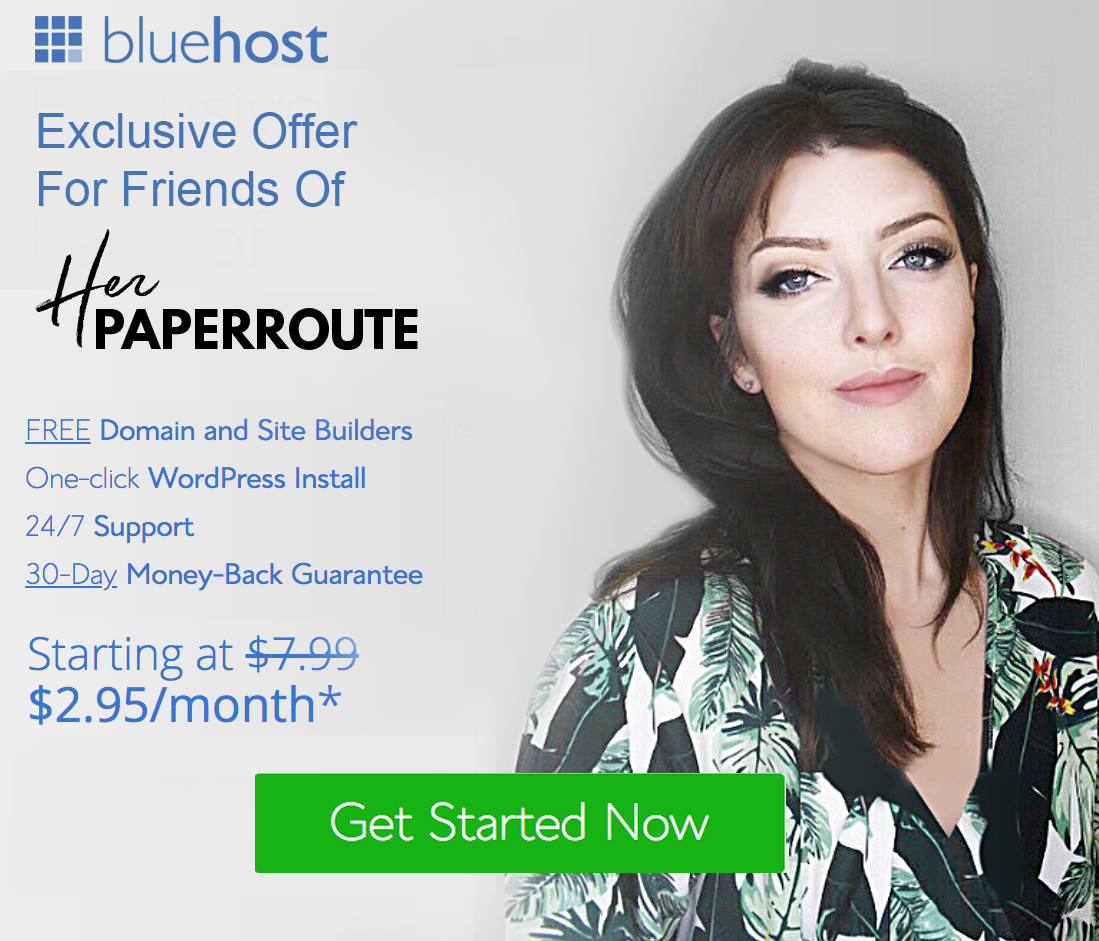 Ok, But If You
DO

Want To Blog…

One of the best money-making side hustles of all is, of course, blogging!

If you don't have a blog yet, I highly recommend that you start one. They are little money making machines!

I have put together a toolkit containing a whole bunch of helpful resources for how to create a profitable blog, you can get free to access to it here:




Related: How To Make Money Blogging
Do you want the FULL list of ways to make easy money online?
Get a free copy of Mother Hustler: 30 Ways To Make Easy Money Online As A SAHM by downloading here: