6 Most Profitable Blogging Niches – Subjects That Make Money
If you're looking to start a blog to make money, you will likely hear that you need to blog about a profitable niche. But what are the most profitable blogging niches?
Are there specific blog subjects that make money? Yes! There are blog subjects that make money. Here are the 6 most profitable blogging niches, and what you need to know to be successful with them.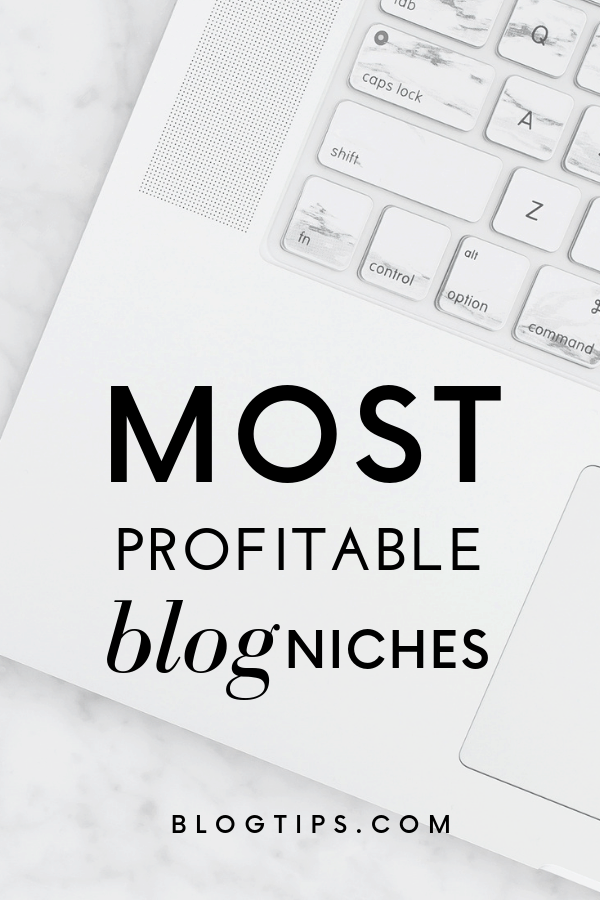 The 6 Most Profitable Blogging Niches – Blog Subjects That Make Money
When we are talking about what the most profitable blogging niches are, it's important to mention that the actual niche doesn't always determine the level of success of a blog.
In all honesty, any blog from any niche can be profitable.
---
As an affiliate partner of various brands and sponsored content, HerPaperRoute may earn commission on qualifying purchases. Disclaimer | Advertise With Us
---
The deciding factor in what makes a blog profitable or not has less to do with the niche and more to do with you. What you do with it, how well you market it and how well you create content that makes your readers want to buy.
And of course, you must know that in order to truly be a successful blogger, you should be passionate about your subject matter.
If you're robotically writing material and aggregating content simply because you think it will make money, you'll likely get burnt out before you make anything substantial.
🫶 Want to Make More Money?🫶
Become a member of HerPaperRoute today and get a toolkit packed with resources to help you make that paper. All for FREE!
---
You can't fake passion and your readers will sense that you aren't genuine.
There's an audience for all topics large and small, so focus on what moves you more than what appears to be popular.
But that being said, there are a few niches that stand out for their popularity and thus tend to have a higher chance of profitability overall.
Let's take a look at these 6 most profitable blog niches now.
If you happen to be passionate about any of these topics, and you have the discipline to stay focused, then you have a winning combination for profit.
The 6 Most Profitable Blogging Niches
Here are the most common blog subjects that make money, or blog topics with the most earning potential:
1. Finance, Insurance and Investments Niche
Admittedly, the finance and investment sector is already saturated with bloggers. It's part of the reason why it's so competitive in terms of ad revenue.
Because of the saturation, it's best to focus on your micro niche area of interest or expertise.
Are you into stocks, bonds, real estate, precious metals, cryptocurrency, etc?
Stick to what you know best and put out the broadest possible content within your niche.
Adsense ads can pay you up to $10-per-click in this field and there are tons of affiliate programs and other direct advertiser opportunities.
Top Finance and Investments Affiliate Programs:
See more: Business, Financial, Entrepreneur & Education Affiliate Programs
Related: Best Car Insurance
2. Natural Health & Cruelty-Free Beauty Niche
More and more people are increasingly looking for alternatives to products with 'dirty' chemical ingredients.
In addition to the popularity in healthier natural ingredients in products, there has also been an increasing push for cosmetics and skincare companies to stop testing on animals.
Recently Covergirl announced they have gone cruelty-free as did Dove.
Besides the competitiveness of Adsense campaigns for these topics, there are 100's if not 1000's of affiliate programs to promote in this field.
Some cruelty-free and natural affiliate programs:
3. Technology Niche
The technology field ranges from electronic gadgets, to web design, to gaming and everything in between.
The technology field is also saturated, but readers are ferocious information seekers and advertisers are plentiful.
Again, focus on your niche and assume you're writing to people who know absolutely nothing.
Many tech gurus or web development/blogging experts have moved to a more advanced audience, after all.
Write helpful tips for newbies and you'll have an audience seeking to learn.
Advertising in this field is perhaps the most diverse out of any subject.
Here is a list of high-paying Tech, Apps, Gadgets & Web Hosting affiliate programs.
4. Parenting And Education Niche
There was a woman who ran a survey to find out what was the most popular "how to" subject for an ebook.
The response was overwhelming for one topic "How to teach kids to swim." It seems odd, I know, but she wrote the book using several existing sources and made a fortune.
Parents love their kids more than anything in the world. Starting a blog with helpful parenting or educational information will be a home run if you're passionate about it.
Adsense campaigns are very competitive for secondary education and will deliver great returns per click.
There are also enough advertisers targeting the young parent sector that you'll get good fill rates on your direct advertising slots.
Here is a list of high paying Parenting, Kids, Family & Momblogger affiliate programs.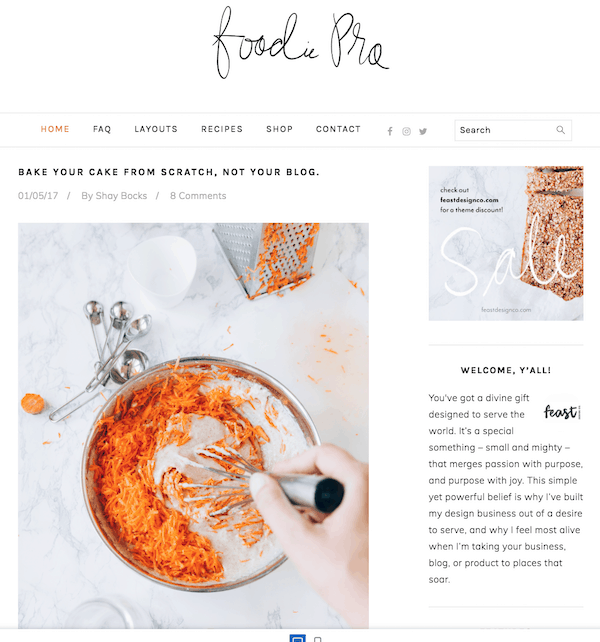 5. Food Niche
Food bloggers are some of the highest earners. Recipes and food blogs are very popular.
How to start a food blog:
Purchase hosting – Get 60% off your hosting here.
Install a food blog theme. I recommend Foodie Pro by StudioPress.
Install the Tasty Pins plugin to manage recipes and recipe schema.
Join some food affiliate programs (see below).
Food affiliate programs:

6. Travel Niche
Travel is also an excellent blog subject that can earn you a nice income.
Check out this guide on how to start a travel blog and make $100,000 per year.
Significantly, travel bloggers make money not from traffic, but from writing and hosting sponsored posts for their blog.
Because the online travel industry is so competitive, you can make over $500 per post depending on your blog's ranking.
I recommend the Travel Journal theme (pictured above) for a professional travel blogger.
Travel is an umbrella niche that can contain many different blog subjects that make money. Think hotel reviews, restaurant reviews, city guides, flight booking, packing tips, travel fashion, digital nomad tips, and so on.
To learn all about earning money as a digital nomad, grab yourself a free copy of the How To Become A Digital Nomad eBoook.
The 6 Most Profitable Blogging Niches – Blog Subjects That Make Money
I hope you have found this guide, The 6 Most Profitable Blogging Niches, helpful.
Although any niche can be monetized, there are certain blog subjects that make money more than others, typically.
To see how I would monetize different blog niches in detail, check out this big, free blog monetization resource!
Keep Reading