21 Blogging Tips For New Bloggers: Free Blogging Tips PDF
Epic blogging tips for new bloggers and FREE Blogging Tips PDF – Are you a new blogger in need of some blogging tips to get your blog up off the ground? We got you.
We asked 21 successful bloggers to share their best blogging tips for new bloggers – and their answers may surprise you!
Ultimate Blogging Tips PDF – Free Download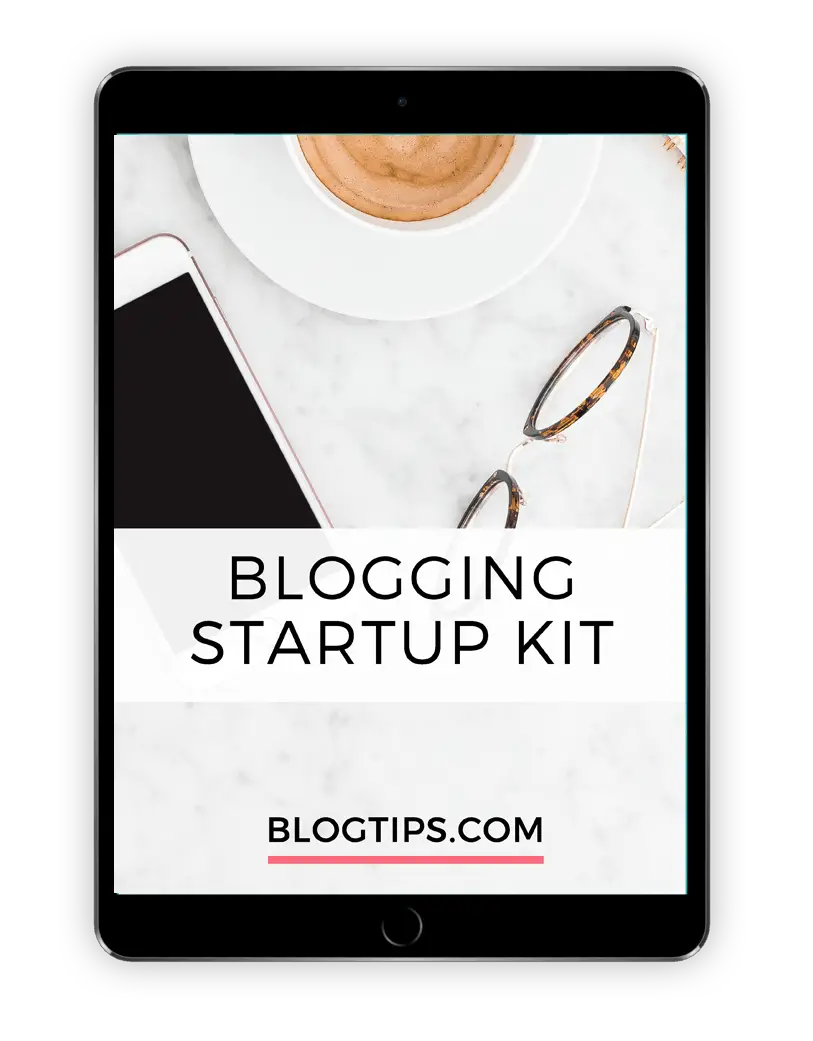 Blogging Tips PDF + StartUp Kit
This free resource kit for bloggers includes 10 essential must-know blog strategies to help you be successful from day 1. As well as a blog starting roadmap which gives you a clear guideline for what to focus on, when.
---
As an affiliate partner of various brands and sponsored content, HerPaperRoute may earn commission on qualifying purchases. Disclaimer | Advertise With Us
---
Once you have downloaded the BlogStartUp Kit (blogging tips PDF) above, read on.
If you are ever feeling lost on what you should be focusing on, take a look at the blog roadmap included in your blogging tips PDF. It will help you to know what tasks to focus on when growing a blog.
🫶 Want to Make More Money?🫶
Become a member of HerPaperRoute today and get a toolkit packed with resources to help you make that paper. All for FREE!
---
21 Bloggers Share What They Wish They Knew When They Started Blogging
These expert bloggers from the HerPaperRoute + Blogtips blogging community opened up and shared their awesome advice.
We asked them two questions:
"What is one tip you'd give a new blogger just starting out?"
"What would you do differently now if you were starting another blog yourself?"
21 Epic Blogging Tips For New Bloggers, From Successful Bloggers – How To Become A Blogger
If you are a new blogger, this post is a must-read!
1. A Step-By-Step Course Makes All The Difference
"I did a lot of research and looked at the different blogs. The one thing that was so hard for me is trying to get my site set up.
I wished I could have had a little more step by step to help me. Look for a step by step course to help you."
Kay @ countrygirlwithideas
The Fix:
Blogging tips for new bloggers: Enroll in our Start A Blog course for free, and learn each step you need to correctly start a blog, set up for success.
2. Put Time Into Clarity
"Spend some time working out what you're going to write about. You don't have to have one specific niche, but make sure what you're offering is as clear as possible."
– Katie @ BeNourished
3. It's Ok To Grow As You Go
"Don't stress over finding the perfect name and defining your message in the beginning.
It will always change until you really settle into what you want to do, who you want to speak to, and how you want to help.
I changed mine at least four times within a year, but now it's perfect."
– Tia @ HerFempire
4. Be You
"I would say, find your niche, your style, stay true to it, be authentic, be personable too!"
The Fix:
Blogging tips for new bloggers: At Blogtips.com, we offer free training on all things blogging.
Enroll for free in our Niche Authority + Branding course, all about how to develop your brand and yourself as the authority in your niche.
5. Focus On Quality Content And Promotion
"My biggest tips for a brand new blogger is to focus on your writing/content and also, promotion.
Write something every single day. This will get you in the habit of writing for your audience.
And, you have to promote! If no one knows about your blog, they can't fall in love with it.
I wish I had put more time into learning how to write and not being afraid to promote it to my audience."
Emily @ TheCreativeGirlbossTribe
6. Preparation Is Everything
"Don't rush your launch (guilty!) Take your time and make sure everything is fully proofread, edited, formatted, and working properly. It's harder to play catch up than it is to prepare ahead!"
The Fix: Blogging Startup Kit
Blogging tips for new bloggers: Get a free copy of our Blogging StartUp Kit to help you plan your blog like a pro!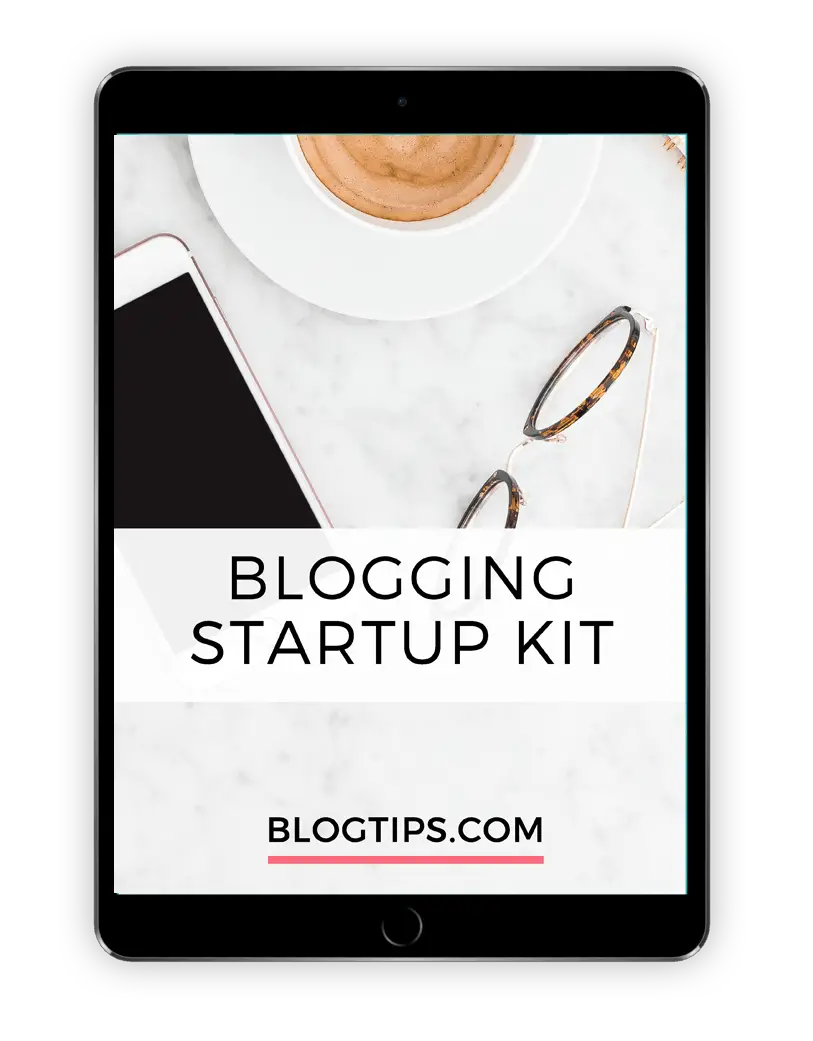 Blogging Tips PDF + StartUp Kit
This free Blogging Tips PDF and resource kit shows you how to plan and execute a profitable blog.
7. Craft A Good Email Opt-In Freebie
I wish I would have done a lot more research about creating a good email opt-in. I should have taken a lot more time on it. I am now completely redoing it."
The Fix:
Blogging tips for new bloggers: Make sense of email marketing – Enroll in our Email Marketing course to help you create an epic email optin!
8. Take It In Stride And Avoid Overwhelm
"Take one step at a time and don't try to do everything at once! Otherwise, you can get overwhelmed quickly and might even give up."
9. Social Presence + Pinterest
"You don't need to be active on every single social media platform when you are starting out. Instead, really focus on 2 or 3 of them.
If I was starting over I would definitely start using Pinterest right away!"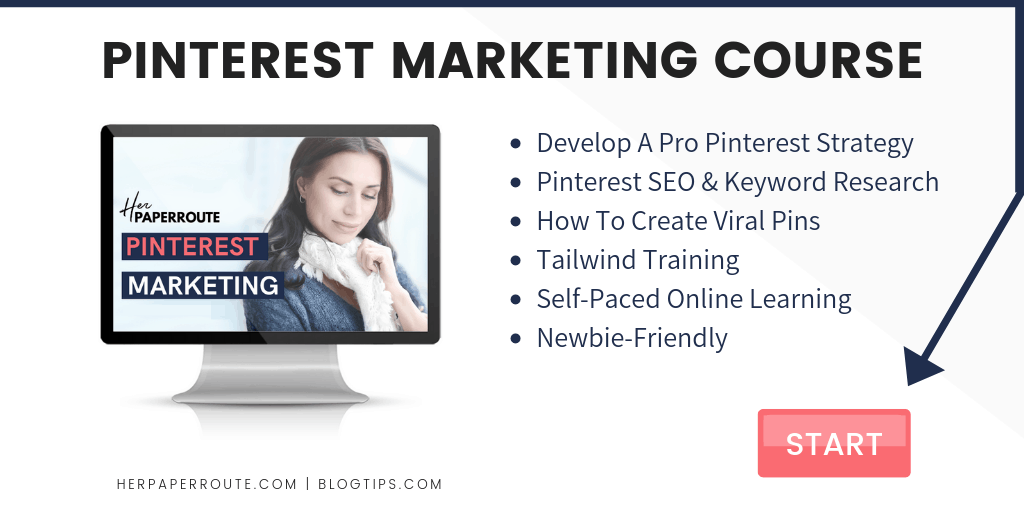 The Fix:
Blogging tips for new bloggers: Pinterest is the secret ingredient to grow your blog and business. Enroll in our Pinterest Marketing Course to learn how to use Pinterest like a pro.
10. Set Priorities + Avoid Shiny Object Syndrome
I think the two biggest things I learned starting my business were:
a) To be careful of shiny object syndrome. You can only do one thing well at a time.
When you're working and inevitably think of something else you need to research or want to do, write it down or add it to your Trello.
That way, you don't lose the thought, but you can also continue working on what you're currently focused on without going down rabbit holes…because those waste a lot of time!
b) Set goals and be sure of your priorities.
Otherwise, you can get caught up in a lot of little things that suck your time and don't really matter.
Don't let the urgent overshadow the important."
It took me a long time to get my affiliate links set up because I kept letting other things overshadow that process-I could have already been earning money instead of waiting until I was nearly 3 months in!
– Amanda @ AmandaWarfield
11. Invest In A Premium Blogging Course
"I would have purchased a proper blogging course or ebook to learn faster. Rather than trying to teach myself everything!
As well, I would have used quality stock photos from the beginning to look more professional.
Also, don't put off launching your blog until it is "perfect". You will never think it is. Just remember, you are harder on yourself than other people are on you AND your blog will go through so many changes so it's okay! You will always be perfecting it. "
– Hannah @ MillTalks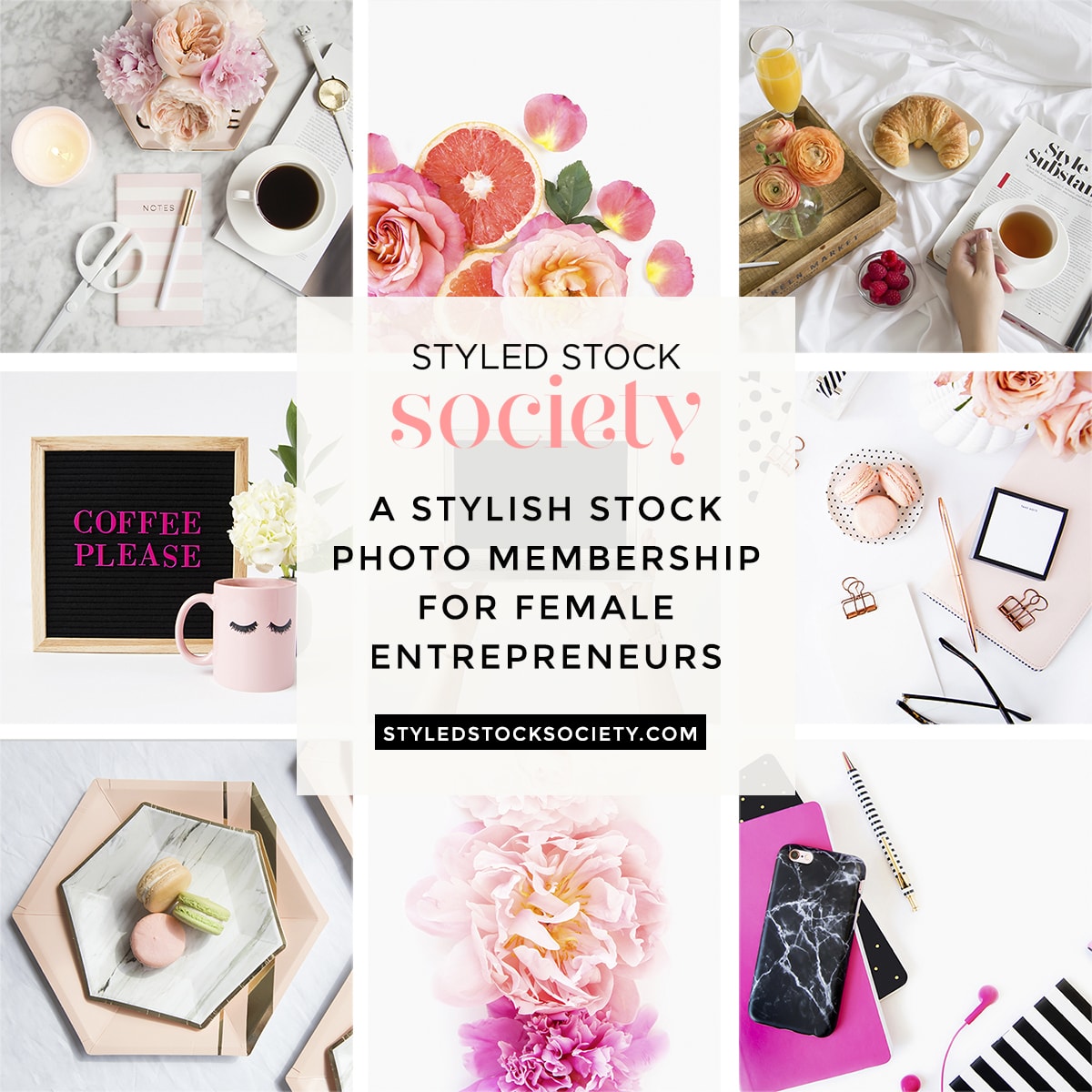 Blogging tips for new bloggers: Use professional stock photos from the start!
The Fix:
Check out Haute Stock for high-quality stock images. You can even get unlimited lifetime access to their stock photo library for one low price!
As well, enroll in The Blog Monetization Course, which covers everything you need to run a successful blog.
12. Learn SEO
"Don't compare your start to another blogger's middle or end. Everyone's journey will be different and that's ok.
If I was starting all over again I think I would learn more about SEO and implement it a bit earlier since it can take so long to be effective."
– Nicole @ TheProfessionalMomProject
The Fix:
Blogging tips for new bloggers: Learning SEO is so important for the success of your blog. Don't put off learning SEO another day. Enroll in our free SEO Made Simple course today!
13. Just Do It
"Remember what skills you ALREADY have inside of you. Don't wait for permission to try something new.
Track your blog stats so you know what is working, what is not working and what you need to work on!"
– Lindsey @ HazelHaven
14. Don't Be A Perfectionist
"Be responsible, do as much research as possible, but don't be a perfectionist. Mistakes will happen."
Tia @ FilterCrave
15. Make Time For Blog Research
"The one thing I would have done differently is I would have spent more time researching about blogging and business. Instead, I just jumped into it (which turned out okay) but If I could restart I would have really taken my time to learn everything, the funnels, sales, etc."
– Veronica @ BossPrincess101
16. Research Is Your J.O.B.
"One tip I would give to new bloggers is to do research. Don't just depend on asking other bloggers for help solely, actively do your research for what you want to do.
No two blogs are the same. We are all different. What may work for others may not work for you."
Keara @ deluxds
Thinking of becoming a blogger? Great! Get your free Blog StartUp Kit today, a blogging tips PDF & Daily blogging routine. Day in the life of a #blogger #blogtips #bloggerlife #timeblocking #productivity
17. Stop Wasting Time And Make A Plan
"Even if you're not a planner, have a plan! I am 100% a make-sh*t-up-as-you-go type of person, and my ADHD makes it even more difficult for me to stop wild-eyed dreaming for long enough to write down where my blog is at and where it's heading.
As soon as I started putting things to paper my vision for my blog became clear and now I can see the path of where I am and where I want to be, with concrete steps to get me there. I'm not just wasting time guessing and spinning in circles anymore."
Shanley @ TheCraftyBeaver
The Fix: Blogging Startup Kit
Check out our resource kit for new bloggers, packed with everything you need to start a blog! Get a free copy of the Blog StartUp Kit here:
18. Web Designers Are There To Help You
"I think I personally would consult with a web designer. Really takes a lot of stress out of the start up!"
Doreen @ Medicalcrochettwist
19. Take Advantage Of Useful Blogging Tools
"Accept that you don't have to learn how to do everything. There are fabulous tools available to help you when you just don't have the time or the skills to manage. Sometimes, these tools will even help you do things more efficiently."
– Kimi @ KimiKinsey
20. Invest In A Blogging Course Or Blogging Coach
"I would start with having a blogging budget. Buy a really good blogging course to save you from overwhelm.
Use a blogging coach/ strategist to finetune what you want to achieve with your blog. Join Facebook Groups.
Write at least 25 posts but launch with 5 to give you time to adjust to blogging and not be driven to create content."
Poovanesh @ FamilyGrowthLife
21. Invest In The Tools That Will Grow Your Business
"When I was a new blogger and I needed to learn how to do something, I made the mistake of wasting days, sometimes weeks scouring the internet trying to piece together scattered bits of free information to try to get the answers I needed.
When I should have just spent 10 minutes and $60 to take a course to learn it!
Nowadays when I need to learn something, I just buy a course, learn the skill, apply it to my business and move on with my life.
Time is money, I'm a busy mom and I need every minute of my blogging time to focus on just that – blogging.
I'd say, if you are a new blogger, invest in a quality course that shows you exactly what you need to get to the next step, invest in the blogging tools that save time and make your life easier, and don't get stuck in a 'free lack mindset' that blocks you from growing in your business."
Chelsea Clarke @ HerPaperRoute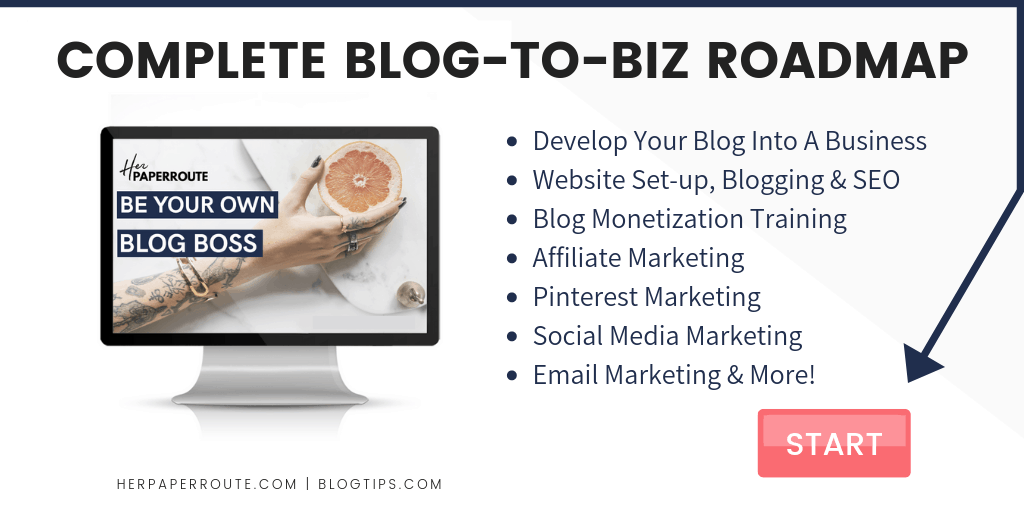 The Fix:
Enroll in The Blog Monetization Course, the complete blog-to-biz roadmap, and have a look at our Deals & Discounts toolshop to find the best blogging tools and resources.
21 Blogging Tips For New Bloggers: Free Blogging Tips PDF – Conclusion
Keep Reading