Styled Stock Society Review – Feminine Photo Membership
Styled Stock Society review – A feminine stock photography membership for female entrepreneurs. Every blogger and business owner needs good stock photos. A lot of photos!
I have been a paying Styled Stock Society member for almost 2 years now, and use their photos a lot on my blog, and for Pinterest pins.
This Styled Stock Society review is an honest and in-depth analysis of what the membership offers, who it benefits, pros, cons and so on.
🎉 ON SALE! From now through June 18th, 2021 at 11:59 pm EST, save 30% off all Styled Stock Society memberships (quarterly, annual, and lifetime) with this link and code BDAY30 at checkout
---
As an affiliate partner of various brands and sponsored content, HerPaperRoute may earn commission on qualifying purchases. Disclaimer | Advertise With Us
---
What Is A Styled Stock Society Membership?
Styled Stock Society is a stock photography company offering a catalog of more than 2,500 feminine photographs. What that means is that the content of the photos are somewhat 'girly' or appealing to a feminine aesthetic.
Having a stock photography membership is often the best, most budget-friendly way to go.
After a solid amount of time using my Styled Stock membership personally, I feel this is a good time to share my thoughts on everything.
🫶 Want to Make More Money?🫶
Become a member of HerPaperRoute today and get a toolkit packed with resources to help you make that paper. All for FREE!
---
Styled Stock Society Review - Feminine Photo Membership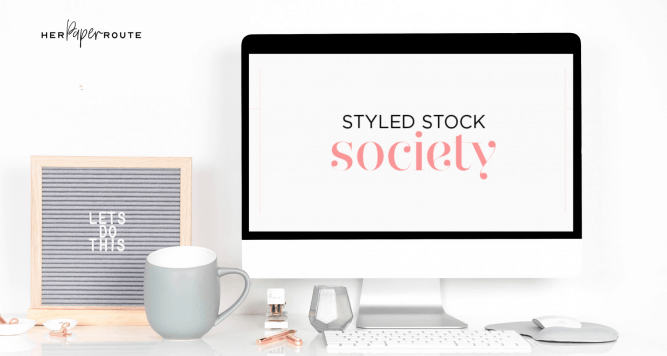 Styled Stock Society review - A feminine stock photography membership for female entrepreneurs. But is this stock photo membership worth the price?
Product Price: 1
Product In-Stock: https://schema.org/OutOfStock
Here's a sample of Styled Stock Society's images: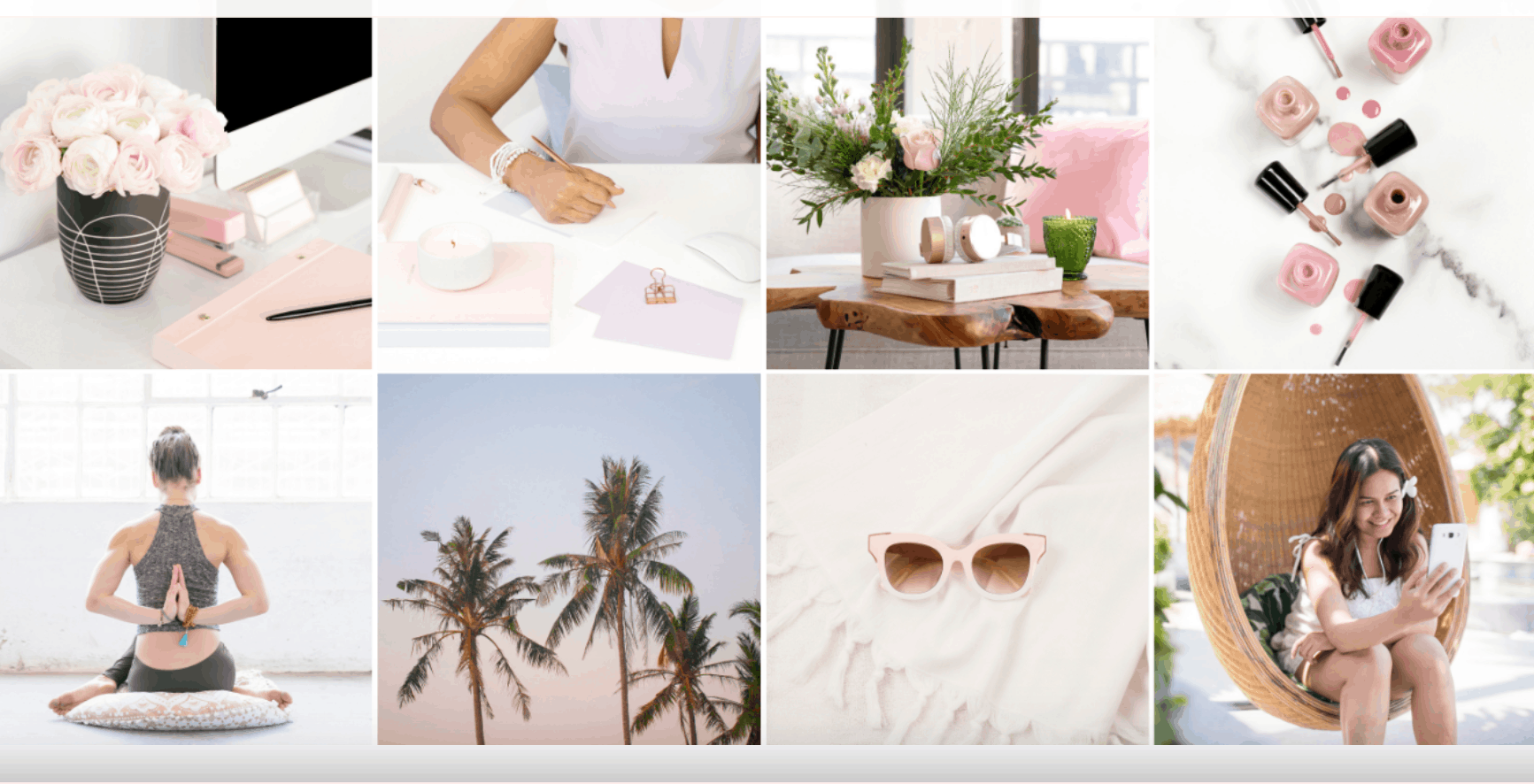 The creator behind Styled Stock Society is NYC-based product stylist, photographer, and pink-obsessed "crazy dog mom" Elle Druin.
Her fun, girly and fashion-forward style is evident in each and every photograph. Which is lovely!
A Styled Stock Society membership provides its members with unlimited access and unlimited downloads to the entire catalog, regardless of which membership tier you choose to subscribe to.

What Do You Get On The Different Membership Tiers?
Styled Stock Society offers three membership tiers.
Quarterly $75 every 3 months, Annual $250/year and Lifetime which is a one-time payment of $495.
Instead of trying the quarterly or annual membership, I just jumped right in and bought the lifetime membership deal. Because honestly, that's incredibly cheap in the world of stock photo memberships.
Styled Stock Society's lifetime membership is a one time fee of $495, which gives you unlimited access and downloads for life.
What types of photos do members get access to?
There are more than 2,500 photos
New collections added each month
Desktops, lifestyle, celebrations, flat lays, beaches / working from the beach, fitness, travel, home decor and more
Horizontal, vertical, and square-cropped images that you can use for social media posts, blog posts, website graphics, marketing/advertising graphics, and so much more!
The images are big (min 2500×2500) so they can suit a variety of projects and be cropped as needed
Easily customizable Canva social media templates to make creating graphics a breeze.
Helpful resources like stock videos, Instagram caption prompts, and content planning worksheets to help you market your business.
Styled Stock Society Review – How's The Photo Quality?
Personally, I could not take photos as good as the ones at Styled Stock Society.
The images are beautiful, all the shots are well thought out, styled beautifully, and are all-around gorgeous.
But for the purposes of this Styled Stock Society review, it's important that I share my thoughts all around. I do think that the actual image file quality could be better.
I'm not saying there's anything wrong with the subjects, landscape, models, or objects in the photos (those are all awesome!) I just mean the resolution of the photographs themselves.
I don't know if they put the photos through a heavy editing process that affects the quality or what, but some of the collections seem to have a slight haziness filter over each image. Maybe that is intentional, as a style?
Some collections aren't 100% bright white and crisp.
I am also a paying member of Haute Stock's photo membership, and their photos are always bright white, crisp and clear.
So that is the only thing that I think could be improved with Styled Stock Society.
Update: Since writing this review, it appears that Styled Stock has fixed this issue as all recent uploads look clear!
Styled Stock Society Review – Do I Recommend This Membership?
I absolutely recommend Styled Stock Society. They offer a huge catalog of beautiful, interesting images and the price is very affordable.
Bloggers need a lot of photos, that's a no-brainer. Any blogger would benefit from having a Styled Stock Society membership. I am happy to recommend this styled stock photography membership site to anyone!
Styled Stock Society Review – Wait! There Are Bonuses!
When you join today, you will also get access to a collection of special bonuses including:
100 done-for-you Instagram graphics professionally designed just for Styled Stock Society members
365 Instagram caption prompts for creative entrepreneurs (so you always know what to post)
Customizable Canva social media templates to make creating cohesive graphics a breeze!
Video tutorials to walk you through using Canva to customize our templates for your brand
Stock video clips, content planning worksheets, and more resources added every month!
Get Instant Access To The HerPaperRoute Profitable Blog Toolkit
My members-only resource library of tools to help you start a blog develop it into a lucrative business! Join HERE!
---
More Tips On Blogging: