Top 12 Best Personal Finance Books You Must Read To Get Rich
These top 12 best personal finance books should be on your bookshelf, on your nightstand, or in your hands right now.
Are you looking to expand your money management knowledge (beyond reading this blog that is)?
Do you want to learn how to get rich? Well, reading the acclaimed books by these successful, financially smart people is a good first start in becoming wealthy yourself.
If you are a personal finance junkie, then you should definitely be reading these bestselling personal finance books this year.
---
As an affiliate partner of various brands and sponsored content, HerPaperRoute may earn commission on qualifying purchases. Disclaimer | Advertise With Us
---
Read on for the must-read list of personal wealth and money mindset books.
Before we dive into this ultimate list of personal finance books, make sure you grab your free copy of my book "How To Become A Digital Nomad" here.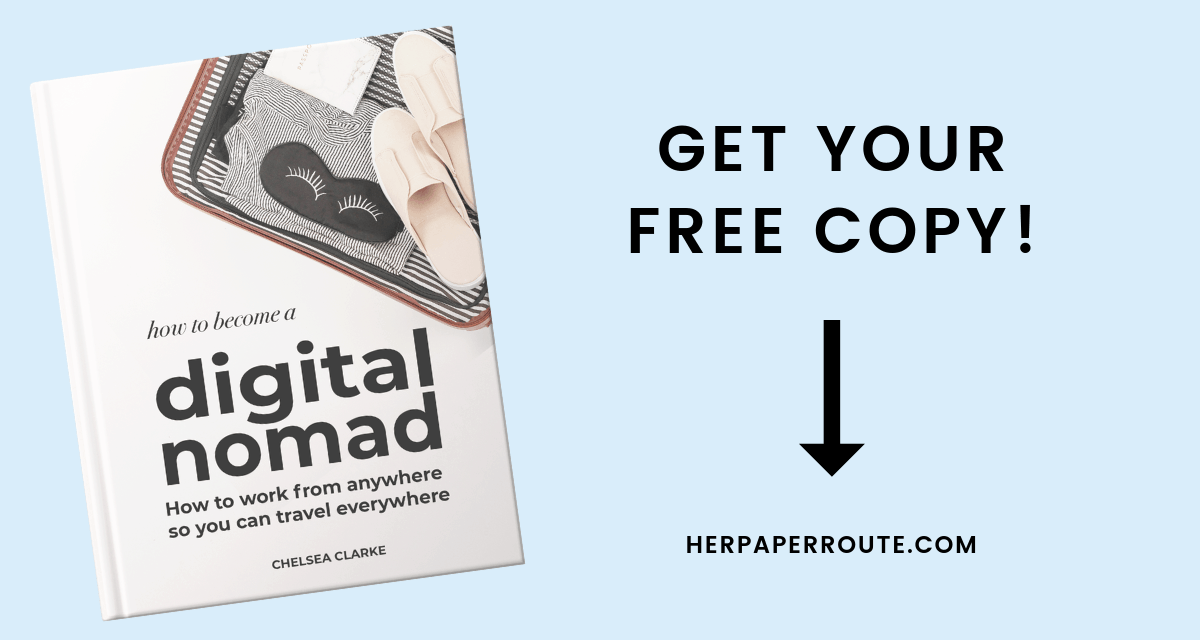 I've been earning a full-time income from my laptop for many years, as what's called a 'digital nomad,' I have the freedom to go anywhere, work from anywhere, and earn money on my own terms.
🫶 Want to Make More Money?🫶
Become a member of HerPaperRoute today and get a toolkit packed with resources to help you make that paper. All for FREE!
---
In this book, I share how I got started, and offer some ideas for ways you can start working from home (or anywhere!) too.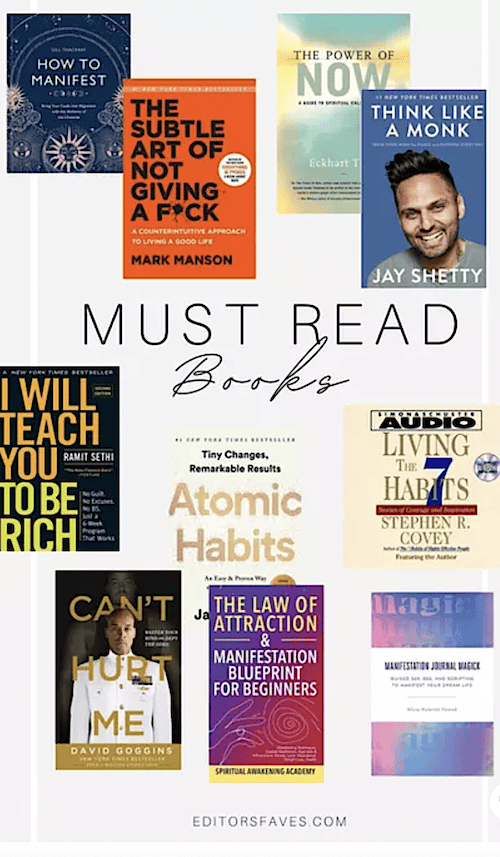 Top 12 Best Personal Finance Books You Should Be Reading This Year If You Want To Get Rich
Here are 12 books I recommend you read, if you are on a personal wealth journey.
1. The Middle Finger Project: Trash Your Imposter Syndrome and Live the Unf*ckwithable Life You Deserve – By Ash Ambirge
This is a personal finance slash self-help book slash memoir of the baddest chick in the biz Ash Ambirge, and you can get it here.
I was a lucky duck and got to read a press copy a few weeks before it was officially out, and can assure you of one thing. It is 100% worthy of the top spot in this list of the best personal finance books.
Ash Ambirge is an entrepreneur, copywriting queen and ambassador for 'disobedient women' everywhere.
The Middle Finger Project delivers the no-BS advice you and your imposter syndrome have been needing to hear all this time. You won't be able to put this book down.
Bonus! Listen to Ash on my podcast here!
2. You Are a Badass at Making Money: Master the Mindset of Wealth – By Jen Sincero
Do you have money mindset blocks? You may not even be aware of it, but you probably do.
Everyone should read You Are a Badass at Making Money. Seriously, add it to your Amazon cart right now.
This book focuses on getting you past your fears and stumbling blocks that have eluded you from reaching your financial goals.
In this book, you will learn:
how to uncover what is holding you back from making money
eliminate your doubts, fears, and excuses
how to have a lucrative relationship with money
get as wealthy as you want to be
and so much more!
3. Rich Dad Poor Dad: What The Rich Teach Their Kids About Money That the Poor and Middle Class Do Not – By Robert Kiyosaki
Rich Dad Poor Dad has been a top-selling personal finance book in the wealth management space for 20 years.
Rich Dad Poor Dad is Robert's story of growing up with two dads — his real father and the father of his best friend, his rich dad — and the ways in which both men shaped his thoughts about money and investing. The book explodes the myth that you need to earn a high income to be rich and explains the difference between working for money and having your money work for you. -Amazon
The book covers a wide range of topics related to personal finance. Such as:
addressing the myth that you do not need to earn a high income to become rich
challenges the commonly held belief that your home is an asset
definitive explanations of assets and liabilities
and what to teach your kids about money and how the school system is failing them
Check out some of Robert's other books here:
4. The Millionaire Next Door: The Surprising Secret's of America's Wealthy – By Thomas J. Stanley and William D. Danko
Ever wonder what the wealthy all have in common? The Millionaire Nextdoor identifies seven common traits that have shown up again and again in those that have amassed wealth.
Against popular belief, most of the truly wealthy are not driving around in Lamborghinis and living in mansions in Beverly Hills. They live right next door-even in your neighborhood.
As long as you have a steady income and a little know-how, you too can amass wealth.
5. The Richest Man in Babylon – By George S. Clason
Read by millions across the world, this classic book The Richest Man In Babylon reveals the ancient keys to success based on the famous "Babylonian principles." Topics covered include thrift, financial planning, and personal wealth.
This book holds the keys to understanding your financial problems and reveals the secrets to keeping your money and making more of it!
6. Think and Grow Rich – By Napoleon Hill
Think and Grow Rich has sold over 80 million copies. This is not your average personal finance book, but rather a book that will teach you a philosophy of life.
Napoleon Hill draws on stories of millionaires from his time, including Andrew Carnegie, Thomas Edison, and Henry Ford.
Think and Grow Rich not only tells you the secrets of fortune but how to get there! This book will help you to master the secrets to true and lasting success.
Be prepared for a life-changing experience!
7. The Automatic Millionaire: A Powerful One-Step Plan to Live and Finish Rich – By David Bach
The Automatic Millionaire – How does an average American couple, with an income of $55,000 a year own two homes, debt-free, put two kids through college, and retire at 55 with more than $1 million in savings?
They didn't use a budget, have superhuman willpower, or have a high income.
David Bach presents a totally realistic system, based on classic principles.
Including everything that you need to know to get your plan set up in as little as one hour to become an Automatic Millionaire and secure your financial future.
8. The Other 8 Hours: Maximize Your Free Time to Create New Wealth and Purpose – By Robert Pagliarini
When you're not working or sleeping, what are you doing? Spending money? Making money?
You generally have 8 hours in a day that YOU control.
Those 8 hours a day can define you, your financial freedom and in many cases how happy you are in life.
In The Other 8 Hours, you will learn how to create hours of additional time you never knew you had, unconventional strategies for getting more money and maximize your happiness and net worth!
9. Your Money or Your Life: 9 Steps to Transform Your Relationship with Money and Achieving Financial Independence – By Vicki Robin and Joe Dominguez
When Oprah says a book can "really change your life," it should definitely be on your reading list!
Your Money or Your Life outlines a nine-step program for living more intentionally and meaningfully.
This book is a great read whether you are just starting out on your journey to financial freedom or you are nearing retirement.
It outlines, how to get out of debt and develop savings, saving through mindful and good habits rather than a restrictive budget, decluttering your life, investing your saving to create wealth, and so much more!
10. Crush It! Why Now is the Time to Cash In on Your Passion – By Gary Vaynerchuk
Crush It pushes you to ask yourself: Do you have a hobby that you could work at all day and never get sick of?
Something that you obsess over that you go to bed thinking about and is the first thing on your mind when you get up in the morning?
Why not take that passion and cash in on it?
In Crush It, author Gary Vaynerchuk, outlines how to turn your interests into a real business with the almighty power of the internet. Make your entrepreneurial dreams come true while building your personal brand.
11. Get Rich, Lucky Bitch! Release Your Money Blocks and Live a First Class Life – By Denise Duffield-Thomas
Get Rich Lucky Bitch serves up some real tough-cookie money mindset guidance that you have probably been needing to hear.
So often women have money blocks. We settle for pennies instead of demanding to get paid what we are truly worth!
It's time to unlock your hidden potential for abundance and embrace true wealth.
You might not even be aware of these money blocks. But it's not your fault, you have been programmed this way through guilt, shame or embarrassment.
You are probably not earning what you are truly worth.
Well, not anymore! It's time to smash through those blocks and join women from all around the world who are welcoming abundance and becoming lucky bitches!
12. I Will Teach You To Be Rich
: No Guilt. No Excuses. No BS. Just a 6-Week Program That Works – By Ramit Sethi
I Will Teach You To Be Rich builds on the foundations of classic money management principles, and then blows them out of the water with his own strategy.
What if you could earn more money, save more money and live a rich life all at the same time? No penny pinching, no restrictive budgeting, no 'later.' Just enjoying and thriving in the NOW.
Buy as many lattes as you want. Choose the right accounts and investments so your money grows for you—automatically. Best of all, spend guilt-free on the things you love. – Amazon
This is a New York Times and Wall Street Journal bestseller for good reason.
13. Dave Ramsey's Total Money Makeover: A Proven Plan for Financial Fitness
If you haven't already read Total Money Makeover, it should probably be the very first one to read.
(I talk about Dave's famous Snowball Method in my post Pay Off Your Debt Fast With the Debt Snowball Method.)
It is simply amazing how many people have been able to pay off their debts using this simple and highly effective method.
His famous quote is:
If you will live like no one else, later you can live like no one else. -Dave Ramsey
Not only does the book cover how to pay off your debts, but it also covers how to set up an emergency fund, how to start investing, saving for college, paying off your mortgage, and reaching overall financial peace in your life.
Looking for some supplements to the book to help you out?
Check out the Total Money Makeover Workbook and The Financial Peace Planner: A Step-by-Step Guide to Restoring Your Family's Financial Health.
More Money-Making And Personal Finance Tips
Did You Find This Post About The Top Personal Finance Books Helpful?
Please share/pin it =)
And follow @HerPaperRoute on Facebook for more financial freedom resources like this.
Don't forget to get your free copy of my book "How To Become A Digital Nomad" book, too!
Just tell me where to send it, here!