Be Your Own Blog Boss by Chelsea Clarke of HerPaperRoute.com (me!) is a one-stop shop, complete make money blogging course that puts bloggers on the fast track to blogging as a business.
I share my decade of experience as a marketing strategist, along with my professional strategies that have grown several 5 figure-per-month blogs. Be Your Own Blog Boss is the only blogging course you need – we cover every element of blogging as a business.
This site features ads and affiliate content Disclosure • Advertise with us
Make Money Blogging Course: Be Your Own Blog Boss From HerPaperRoute
Be Your Own Blog Boss covers absolutely everything one needs to turn their blog into a business.
We cover:
Profitable niche discovery, blog planning
WordPress, blog writing, SEO
Branding, content creation
Email marketing + lead magnet development
Social media marketing
Affiliate marketing
Pinterest marketing
and more!
Be Your Own Blog Boss Coupon!
For a limited time, you can enroll in Be Your Own Blog Boss for 40% off!
But you need to move fast!
This course provides an easy-to-understand, comprehensive and FUN blogging bootcamp that puts you on the fast track to running a money-making blog.
If you are tired of not seeing the traffic and income that you know your blog deserves, and are overwhelmed with all of the scattered information out there on how to really make money blogging, then this make money blogging course is for you!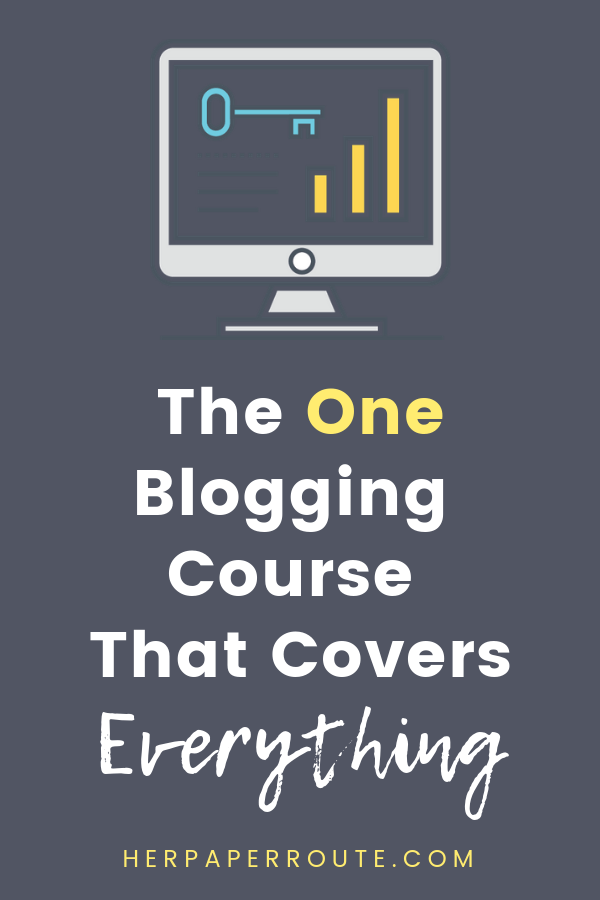 Make Money Blogging Course
Be Your Own Blog Boss is the complete business of blogging roadmap, preparing you to confidently create, launch, run, market and monetize an income-earning blog!
This is a make money blogging course with ZERO fluff, containing ONLY valuable, actionable resources.
The Business Of Blogging, Simplified
If you are struggling to make money blogging, you are going to love this self-paced course.
I cover everything! Take a look at some of the course content here.
But don't let the amount of information I am providing intimidate you, as I teach everything in step by step easy to follow lectures, in ways that are simple and straightforward to understand.
This course provides you with an easy to follow blogging roadmap.
Giving you the exact steps on what to do, how & when.
No technical jargon or unnecessary info.
Yes, girl.
What Be Your Own Blog Boss Students Are Saying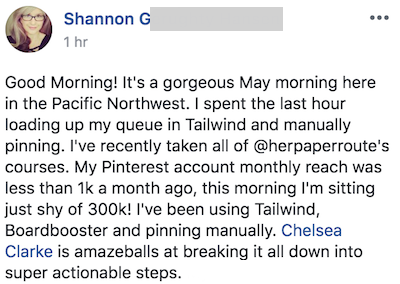 What You Will Learn As A Student Of Be Your Own Blog Boss
Blog Creation
What Makes A Blog Successful And Profitable
How To Define Your Ideal Reader & Customer (And Where To Find Them!)
Hosting & Domain & WordPress Set Up (Step By Step Video Walk Through)
How To Use WordPress
The Keys To Writing Killer Content
The Biggest & Most Costly Mistakes New Bloggers Make (You Won't Make Them After This Course!)
Branding
DIY Design & Photography & Branding – How To Design Your Own Logo, Graphics & Pins (No Design Degree Needed!)
Develop A Media Kit
Marketing
Social Media Marketing, Content Schedule Development
Facebook, Twitter, Instagram & Pinterest Strategies
How To Increase Traffic, How To Use SEO
My Trick To Getting 1 millon Pinterest Page Views In Less Than 2 Months
Email Marketing, List Building, How I Grew My Subscribers by 1000 In 1 Month
How To Create A High Converting Lead Magnet
Business Development
How To Create A Business Plan For Your Blog
How To Create A Sales Funnel
Blog Monetization
How To Monetize Your Blog And Start Making Money NOW
How I Made $1,200 In My First Month Blogging (Step By Step Blueprint)
How To Develop A Passive Income Stream
Understanding And Implementing Affiliate Marketing
What The Highest Paying Affiliate Programs Are, And How To Join Them
How To Get Approved For Sponsorship & Affiliate Programs Every Time
The Secrets To Growing Your Blog Income Every Single Month
After Completing This Course, You Will:
Have a correctly set up and live blog that is monetized
Know how to create a lead magnet that will grow your mail list subscribers, and have a sales funnel that will convert those subscribers into customers
Be able to create passive income products that people want to buy, and know how to market them to the right audiences
Know how to implement affiliate marketing strategies, and how to be approved as an affiliate with relevant brands
Be able to use SEO and social media effectively
Know how to harness the power of Pinterest to drive crazy amounts of traffic to your blog
Be able to create your own graphics, images, and logo – no design degree needed
Have a business plan and a concrete vision of where your blog is headed
Have the skills and savvy to turn your first profit
& Much more!
Be Your Own Blog Boss Coupon!
For a limited time you can enroll in Be Your Own Blog Boss for 40% off!
But you need to move fast!
This Ready to start your money-making blog?
See you in class!
Pin This: