Her Paper Route SOCIETY
This is a mastermind and mentorship space where creators learn how to acquire, build, and sell profitable content sites, in a supportive community of entrepreneurs. Hosted by Chelsea Clarke. The HerPaperRoute Blog Flipping Society is currently closed.
Get on the waitlist below to be notified when we open a program in the future: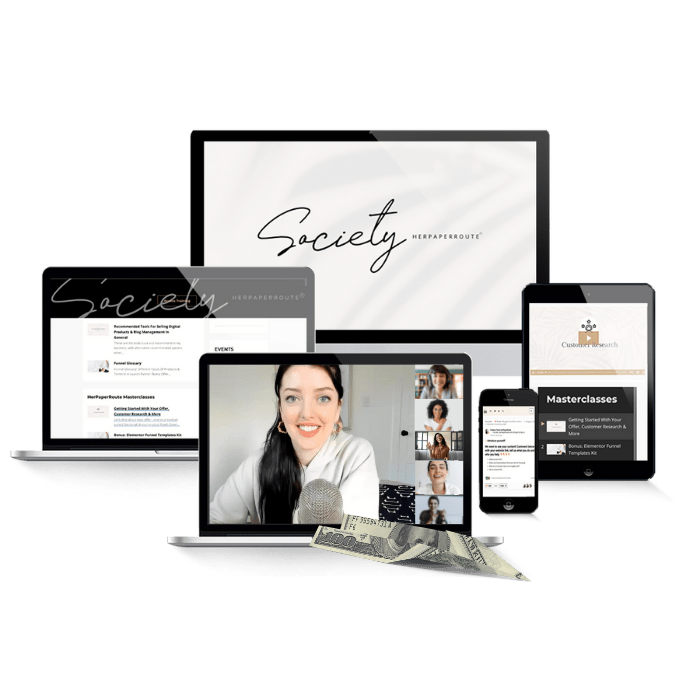 HerPaperRoute Blog Flipping Society
The HerPaperRoute Blog Flipping Society is a professional business mentorship program for business owners who want to increase the value of their digital assets, and sell them for profit.
Are you ready to make a big leap forward in your success story?
Don't Say It…
I'm resisting the Millennial urge to say "launch it like its hot" but, that's exactly what you'll be doing as a Society member, so… 🤷‍♀️
Discover how to develop your blog into a valuable, profitable asset, worthy of selling for top dollar in this comprehensive power-mentorship with Chelsea Clarke of HerPaperRoute.com + NicheInvestor.com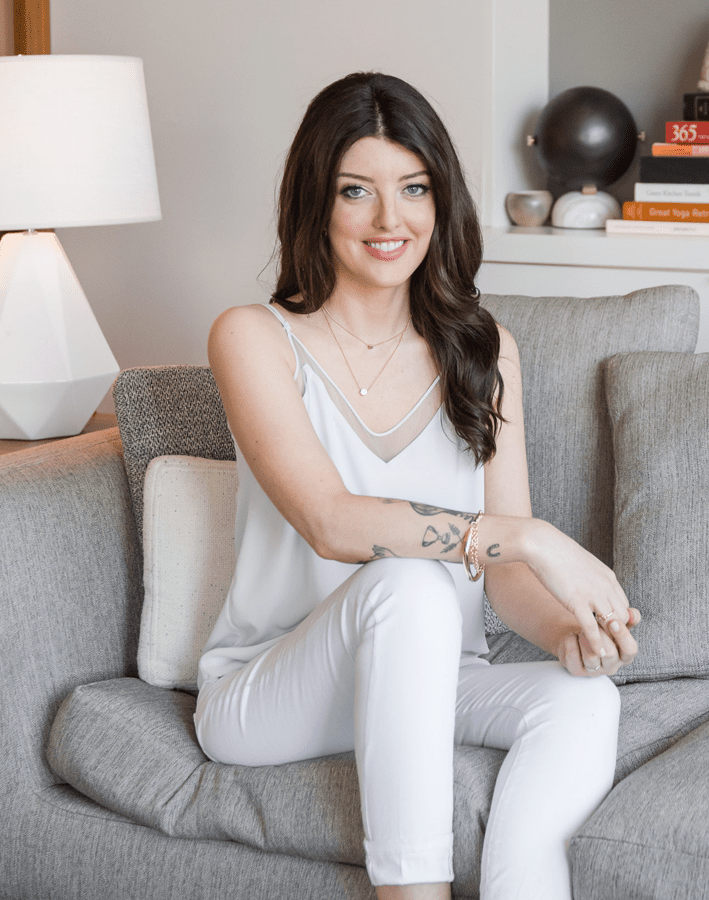 Why it works
After coaching hundreds of clients, and helping them sell over $3 million worth of websites, I know firsthand just how important it is to understand not only the process of acquiring online businesses but the nitty-gritty details of how to actually increase that site's value so it's worth MORE at resale.
Just Some Of The Success Stories Of Our Past Clients After They Took Part In This Program:
Some have gone on to sell websites for 6 figures, some get 250k monthly pageviews of organic traffic, some have left their job to blog full-time, and one woman even put a downpayment on a house with her blog flipping income after implementing what we teach in the Society!
Get on the waitlist: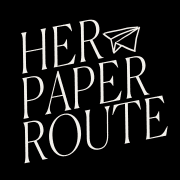 Questions? Contact us here.
THIS SITE IS NOT A PART OF THE FACEBOOK WEBSITE OR FACEBOOK INC. ADDITIONALLY, THIS SITE IS NOT ENDORSED BY FACEBOOK IN ANY WAY. FACEBOOK IS A TRADEMARK OF FACEBOOK, INC. THE HERPAPERROUTE.COM WEBSITE AND THE INFORMATION IT CONTAINS INCLUDES BUSINESS AND MARKETING SYSTEMS AND STRATEGIES AND OTHER BUSINESS ADVICE FOR ENTREPRENEURS. ALTHOUGH THIS INFORMATION IS BASED ON ACTUAL EXPERIENCE AND RESULTS IMPLEMENTING SAID STRATEGIES, HERPAPERROUTE INC. AND HERPAPERROUTE.COM MAKE NO IMPLIED OR EXPRESSED GUARANTEE OF RESULTS. YOUR SUCCESS DEPENDS ON YOUR OWN IMPLEMENTATION, SKILLS, EXPERIENCE, AND A NUMBER OF MANY OTHER FACTORS THAT ARE ALL BEYOND AN INDIVIDUAL'S CONTROL. PLEASE USE YOUR DISCRETION WHEN DECIDING TO INVEST YOUR MONEY IN ANY BUSINESS STRATEGY OR APPROACH, AND PLEASE UNDERSTAND THAT YOU ASSUME ALL FINANCIAL RISK AND POTENTIAL EXPENSE FOR ANY DECISIONS YOU MAKE IN THIS RESPECT.