CEO Reset Experience
A 1:1 VIP Business Intensive, At A Luxury Destination, For The Success-Driven Woman Who Needs Some Freakin' Assistance and Clarity.
Leave the distractions of home, At Home for a few days, and do this for
You

.

You are a talented business owner, creator or coach. Your audience loves you. You have a program that sells, but you know it could be selling more.

Why does it always feel like you are missing something? You know you are meant for wild success, but lately, you feel as if where you want to be is just slightly around the corner, but always out of reach.
Friend – it's time for a reset
Don't miss this opportunity to take your business to where it deserves To Be.
Step away from the distractions of home, and spend 2 days allowing yourself and your business to receive VIP attention it needs.
This is a unique opportunity to work in person with Chelsea Clarke, to co-create a personalized growth strategy for your business. Escape the distractions of your usual surroundings and immerse yourself in an incredible local experience that will inspire, motivate, and connect you with your most powerful self.
🫶 Want to Make More Money?🫶
Become a member of HerPaperRoute today and get a toolkit packed with resources to help you make that paper. All for FREE!
---
Together, we'll spend 2 days 1:1 and in person, collaborating on identifying the most critical needs of your business so that we can map out a burnout-proof lifestyle design that supports your business goals. We will refine your digital product suite, including a high-ticket core offer your audience needs, craft the sales page copy and email sequences and package it into your very own profit system.
All while enjoying a 5-star hotel experience at a luxurious destination.
Locations & Dates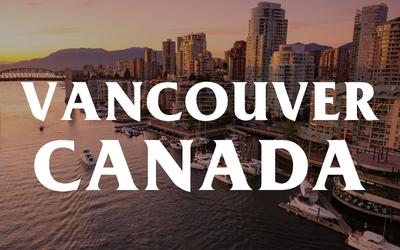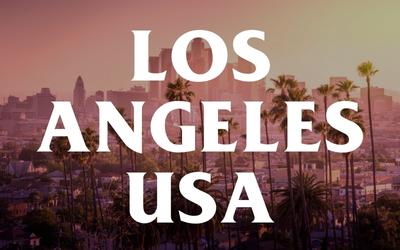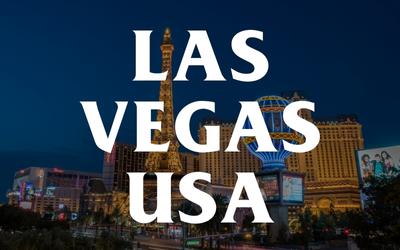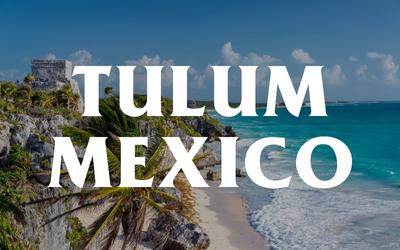 VIP Sessions are for success-driven women who want to achieve rapid clarity.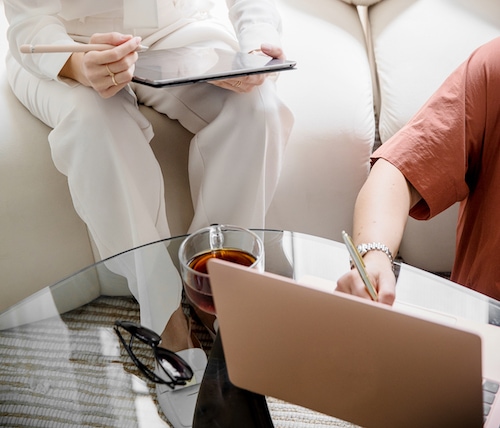 Your Reset
Offer Mapping & Implementation
I know how important it is to balance a dream lifestyle with a dream business. Without a balance of both, you risk getting burnt out, or bored. Together we will identify your creative work style based on your personality, and we will outline a lifestyle design plan customized to suit you best.
You'll also receive guidance and mindset support to help you overcome any imposter syndrome you may be feeling in your business, and other essential elements to help you achieve your goals.
We'll develop a no-BS implementation plan that fits seamlessly into your busy life back home, giving you the support you need to execute your strategy effectively.
While you are in town, you will enjoy incredible meals and luxurious accommodations, free from stress and distractions, so you can focus on your business and personal growth.
Plus, after our in-person intensive, you'll receive six months of virtual business coaching and support to help you cultivate and implement your plan, creating momentum and accountability toward your goals.
FEATURED IN
When you are just on the verge of making a big uplevel in life, resistance, fear, and imposter syndrome can arise at this point.
That's why we will be not only mapping out the offers and growth systems for your business, but we will also take space to identify your lifestyle design plan, based on your personality, too.
So that you can feel balance, and confidence to take on the next 6 months to implement the plans we create for you, successfully.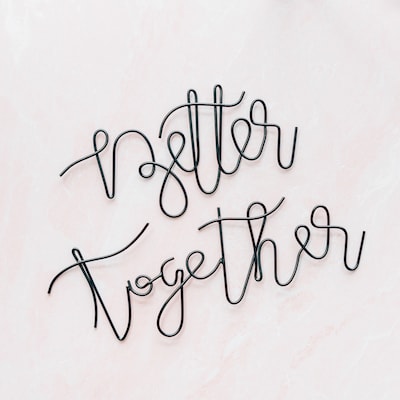 YOU DESERVE THIS
Let's facilitate the next stage of growth in your business with ease
Your Investment Includes:
Apply Now
What would it mean to you to have your next 6 months sorted, planned out, and clarified so you know exactly what to focus on in your business?
APPLICATIONS OPEN
Yes, consultation for your business such as this is a tax-write-off business expense for most. Consult your accountant to see if your situation is eligible to write off such business expenses.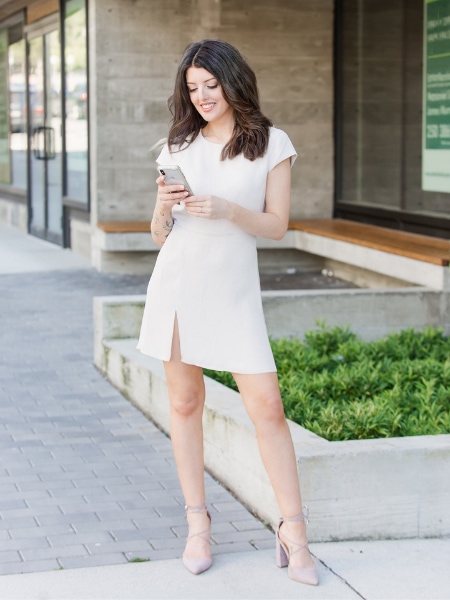 Hi, I'm Chelsea Clarke.
I'm a marketing whiz kid who empowers other female creators to become financially independent breadwinning business owners. I've built a 7 figure digital media micro-empire from my couch and am now living a lifestyle design I used to only dream about. A success that is thanks to my obsession with content marketing strategy, curiosity, and being really freaking good at dodging distraction, imposter syndrome and naysayers' opinions of what work is supposed to look like. I'm here to help you cut through the noise and plan your perfect CEO lifestyle design so that you can actually enjoy the journey, while you make that paper.
F.A.Q.
Name Of Program
01. What Exactly Will We Be Doing At This Retreat?
We will be spending two days focused completely on you and your business. This is YOUR retreat. Chelsea customizes the exact session schedule for each client based on your goals. We will be reviewing your business, website, messaging and product suite with great detail. Discovering what's working, what's not, and uncovering your major strengths, and mapping out actionable goals for your business.
Then, we will be fixing leaks in your marketing, refining your core offer, and co-creating a lifestyle design for your next 12 months, outlining what specific products and launches you will focus on, and what marketing strategies you will implement, all based on your personality and strengths. You will enjoy delicious local meals sent in as we work, as well as you will have time to relax by the pool, or explore the city at the end of the day.
---
02. Are Meals, Travel And Accommodation Included?
Your two-night stay at the luxury location of the retreat is included in your ticket.
And yes, breakfast or lunch is provided, on the two days that we are working together, as well as canapes and non-alcoholic beverages. You will be free to explore the city to experience your own dinners or meals outside of our sessions.
Your flights and travel to and from the Retreat are not included.
We will provide an email with travel tips, the hotel address, and the best way(s) to get to and from the airport for your chosen destination closer to your Retreat dates.
---
03. Can I Extend My Trip And Stay In Town Longer?
Yes, you are welcome to stay in town as long as you like. Once you book your CEO Reset Retreat, I will send you information about the location and dates, and you will be able to book your own flights and make travel plans. So long as you show up for the Retreat dates, you can decide when you arrive and when you depart. We cover your hotel stay for the 2 nights of the retreat. If you wish to stay longer, let us know and we can assist to coordinate with the hotel and you about that.
---
04. Can I Bring My Business partner To The Retreat?
To bring your business partner to participate in the training alongside you, let us know before booking, and we will provide you with a custom quote to cover both attendees. The hotel stay is just for the person attending the event, so friends and family would not be able to stay with you in your room during the two days of the Retreat. However, you are welcome to book separate accommodation for yourself and friends and family, so just let us know your plans and we will provide support. Contact hello@HerPaperRoute.com with any questions.
---
05. What If I Can't Make It? Are Refunds Allowed?
There are no refunds. However, we know plans can change so if after your booking is confirmed you realize you can't make the destination, let us know 14 days before the Retreat date, and we will port your booking to another upcoming date or destination. No-shows without at least 14 days' notice will not be offered a future date.
---
06. What Sort Of Support Do I Get After The Retreat?
After your in-person CEO Reset Retreat, you will be getting 6 months of consultation and support with Chelsea, where you can ask her any questions over a live Zoom call, and ensure you are getting the support, feedback (and encouragement!) you need to stay on track.
---
07. Is there a payment plan?
Yes, you are able to pay via a 6-month payment plan, or pay in full at checkout.
---
08. This is Amazing! How Do I Sign Up?
Simply click the button below and follow the checkout steps to secure your spot! We will follow up with more details and travel arrangement tips, closer to the month of the retreat.
Book Your CEO Reset
A 2-day VIP power-mentorship for success-driven women, in a luxurious destination. Receive private, live in-person consultation for your business, and return home with clarity, renewed faith in yourself, and a personalized growth plan. Followed by 6 months of consultation and support, so you can't fail.