Best Amazon Prime Day Deals For Entrepreneurs
Best Amazon Prime Day Deals For Entrepreneurs Are you ready for Amazon Prime Day? I created some curations of Amazon's best deals, to make your shopping super easy too!
Unless you have been living under a rock…I'm sure you have shopped or at least heard of Amazon.
Once a year, Amazon hosts Amazon Prime Day, where for a limited time, you can save even more money on thousands of items.
Amazon Prime Day 2023 is here and I have the inside scoop to share with you about it. Plus, some exciting tips on how to save money shopping on Amazon all year round, too!
---
As an affiliate partner of various brands and sponsored content, HerPaperRoute may earn commission on qualifying purchases. Disclaimer | Advertise With Us
---
🫶 Want to Make More Money?🫶
Become a member of HerPaperRoute today and get a toolkit packed with resources to help you make that paper. All for FREE!
---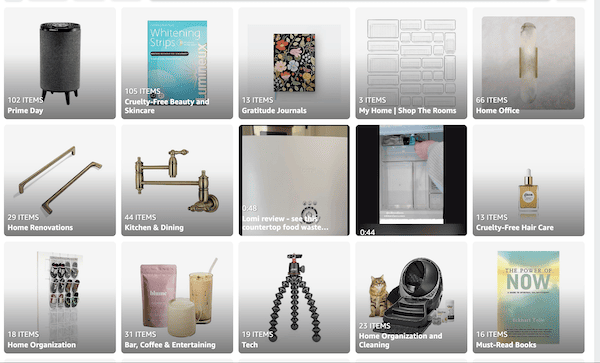 What Is Amazon Prime Day?
When did Amazon Prime Day become a thing? Is it really a thing?
Why didn't I know about this before? Is Amazon Prime Day worth the hype? Everyone's talking about Amazon Prime Day.
Amazon Prime Day is a 2-day sale, which you can access here. It's a day to stock up on tech, home appliances, Christmas gifts, groceries, and anything you need!
I've made shopping Amazon Prime day super easy for you. Check out my curated shopping lists here with the BEST deals:
When is Amazon Prime Day?
Amazon Prime Day runs Tuesday, October 10 and Wednesday, October 11, 2023.
When did Prime Day start?
In 2015, Amazon celebrated two decades of online commercial dominance with the inaugural Prime Day.
It is 2 days of selling meant to install Amazon as the greatest commercial entity this side of Black Friday.
Can everyone get Amazon Prime Day deals?
Not exactly, though there is a workaround!
Anyone who has a membership to Amazon Prime can take advantage of the Prime Day deals, including access to extreme discounts on thousands of items!
What can I expect from Amazon Prime Day?
Well, it is a retail sale, but unlike any other retail sale in both content, scope, and timing.
Basically, it comes down to three components.
Your savings will show up in three different categories.
First in line is the "Promotion" category.
Snag a sweet deal on an Amazon Echo Dot under promotions. Amazon Music will be deeply discounted under the "promotions" banner.
So will Kindle Fires.
These are fairly stable offers, limited only by supplies on hand.
Next, comes the real fun. "Lightning Deals"
These are sales that carry Prime Day special pricing. Lightning Deals are at a heavy discount. However, the name describes the game.
They come on quickly, and are gone twice as fast! Because these items are popular ones, buyers must complete the purchase within a 15-minute time limit.
If not, the item is put back into circulation and someone more decisive (or a faster typist) will get it.
Lightning Deals are like day-trading, except for baby strollers instead of stocks and bonds.
Finally, there are the "Upcoming Deals"
Items listed on the upcoming deals page are about to go on sale. You can watch the timer tick down and then snag it at the exact moment the price drops.
So exciting!
Amazon Prime Day is kind of like the Disneyland of retail therapy.
How Do You Access Amazon Prime Day Deals?
I said not everyone can participate in Prime Day, but that there is a workaround.
Amazon Prime Day is available only to those who are paying members of Amazon Prime
But, there is much to be said for Prime besides this, that makes becoming a member a good thing to have, any time of the year.
Including automatic two-day free shipping on most items, special deals on video and audio, and much more.
How Much Does Amazon Prime Cost?

Amazon Prime costs $12.99/month, or $9 per month if you subscribe to an annual plan.
But, a free 30-day trial is available to anyone, just for the asking.
Sign up for your free trial today and, if you wish, cancel after Amazon Prime Day.
See?
Available to anyone with that minor workaround. Most people stick with Prime after they try it. I did!
Other Benefits Of Amazon Prime Membership
Aside from getting to cash in on Amazon Prime day deals, there are many more money-saving and convenient benefits of having an Amazon Prime membership!
A Prime membership includes unlimited free access to Amazon Prime Video, where you will find thousands of TV shows and movies.
As well as unlimited cloud photo storage
2 day shipping on many items
Unlimited music streaming
Free ebooks
Discounts at Whole Foods
and more!
See all Amazon Prime Benefits and get a free month here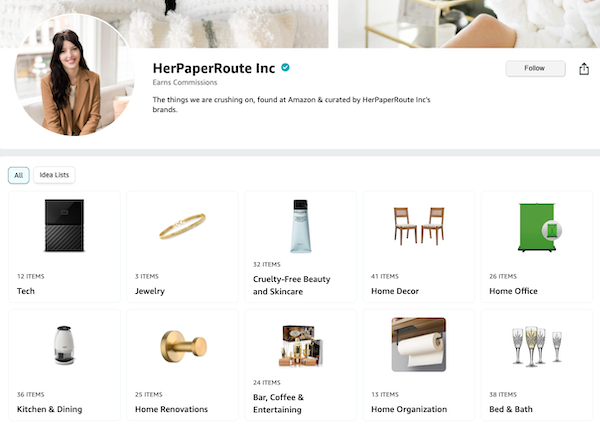 Check out my Amazon storefront, packed with items I have curated for you, including home items, tech, beauty and more!
How To Save More Money On Amazon
Even if you missed Amazon Prime Day this year, you can still save money shopping on Amazon all year round. Read this list of 9 clever money-saving hacks for shopping on Amazon for all the details!
Now, enjoy the Prime Day Deals!