10 Money Saving Hacks To Save Big Shopping On Amazon
Did you know that there are money-saving hacks to save money shopping on Amazon? Yes, there are legit ways to actually save more money than the advertised prices!
Yes, it's true! Read on to discover how to save more money doing the shopping you are already doing on Amazon.
Why Shop On Amazon?
I have been shopping on Amazon for many years, it is always my first go-to when looking for something.
It all started in my search or health products, I could find anything that I needed, large vats of coconut oil to flax seed in bulk.
---
As an affiliate partner of various brands and sponsored content, HerPaperRoute may earn commission on qualifying purchases. Disclaimer | Advertise With Us
---
I could find all the "weird" ingredients that I needed for my newfound health journey at a good price and get it within 2 days.
Between my husband's techiness and my health food addiction, it seemed like there was an Amazon package on our doorstep every day or so.
I do my best not to impulse buy, but let me tell you, I have several very long wish lists. Especially for books!
🫶 Want to Make More Money?🫶
Become a member of HerPaperRoute today and get a toolkit packed with resources to help you make that paper. All for FREE!
---
One of my absolute favorite ways to use Amazon is during Christmas.
I make lists for my kids and share them with family members, that way they get things they actually need rather than just useless crap from the store.
10 Money Saving Hacks To Save Big On Amazon
If you are also part of ASA (Amazon Shoppers Anonymous), then keep reading to find out how you can save while purchasing half your wish list.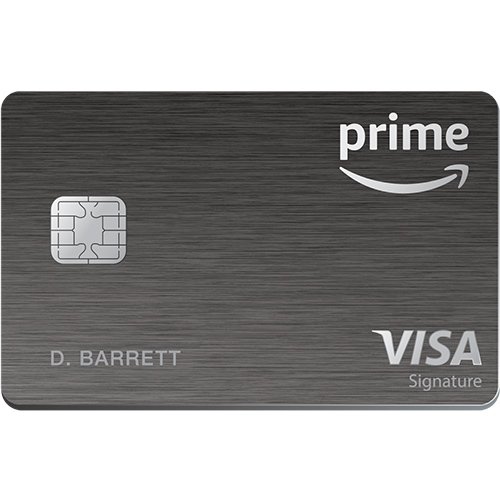 Here are eight online apps that can help you shop smart and save money. Bonus, they are easy to use and FREE!
1. Amazon Prime Rewards Visa Signature Card
Now I don't normally advocate to use credit cards unless it has some pretty good benefits. And Amazon has done just that.
The Amazon Prime Rewards Visa Signature Card not only give you a $80 Amazon Gift Card when you are approved, it also gives you 5% cashback on Amazon.com and Whole Foods purchases.
There are also some additional benefits to using the Amazon card.
Like 2% cashback at gas stations, restaurants, and drugstores and 1% cashback on everything else.
So if Amazon is pretty much your go-to for anything and everything you buy, then you might want to consider signing up for one.
[amazon box="B07C6LX1NF"]
2. Amazon Coupons
Did you know that Amazon has a fairly secret coupons portal?
WHAT?!
You heard me right, coupons on Amazon!
You don't have to be a crazy coupon lady to appreciate an extra discount like these. It felt good to save a ton of money grocery shopping, but that is where my coupon use was limited to.
Amazon Coupons lets you clip coupons for a ton of things.
You don't even have to waste printer ink printing them out, they are applied right at the checkout.
You can find Amazon Coupons in the coupons portal, the Prime Pantry, groceries, health and beauty products, and even tech.
You can also discover Amazon coupons whenever you see something that looks like this on an individual item:
You don't even have to search through the coupons if you are just going about your normal shopping.
Amazon will notify you if there is a coupon you are able to use.
3. Amazon Trade-In
Earn Amazon gift cards by trading in your old stuff on Amazon Trade In!
And it doesn't have to just be things you originally purchased off of Amazon, as long as it fits into the categories.
I used to do this all the time with my old textbooks. I would always get more back for them trading them in through Amazon than I would the book buybacks through the school. It's super simple to do and you don't have to pay for shipping…bonus!
How To Earn Gift Cards On Amazon Trade-In
Simply search for the item you want to trade in
Ship your items using the free pre-paid shipping label provided by Amazon
Get an Amazon gift card credited to your account within 10 days after your trade-in arrives
See the Amazon Trade-In Party portal here.
4. Amazon Prime Day
Once a year for 2 days only, Amazon hosts Prime Day where Amazon Prime members get exclusive discounts, flash deals and door crashers.
Prime Day is a bigger shopping event than Black Friday!
Interestingly, Prime Day 2019 had an unintended 'glitch' where some customers scored $13,000 camera lenses for only $100. Woah!
Get a free month of Amazon Prime.
5. Get Earny
Don't you hate it when you buy something just to see it at a lower price a few days later?
Doesn't it make you feel icky? Like you did something wrong?
You make a purchase and then just want to delete the confirmation email so you don't have to feel guilty or experience shoppers remorse…Well not anymore!
Earny is a free app that tracks your purchases and gets you a refund when the item you bought has a price drop or goes on sale.
It scans your email archives for receipts and checks if the items you bought are now available for cheaper.
If Earny finds a receipt from Amazon (or another one of the major retailers), it tracks the prices online and issues you a refund if and when the price drops.
Pretty sweet, huh?
This one is super easy. Once you sign up for it, you don't need to do anything. You don't need to worry about overpaying ever again.
6. Honey
Using Honey when you are shopping Amazon makes your shopping experience just a little sweeter (lol!)
Even though we generally think of Amazon as a way to get the best pricing on everything, sometimes you might be surprised that there are cheaper options.
I know that when I'm in a hurry to buy something, I can easily overpay.
Honey is an easy to install browser extension that gives you the 'sweetest' deal every time.
So here's how Honey works:
First, install the browser extension, then do your Amazon shopping as usual.
When you visit any product page Honey will check for the lowest available price available.
Without any further effort on your part, Honey takes into account shipping, sales taxes, seller ratings, and Prime status.
If Honey finds a better deal a little orange tag will appear with the best price.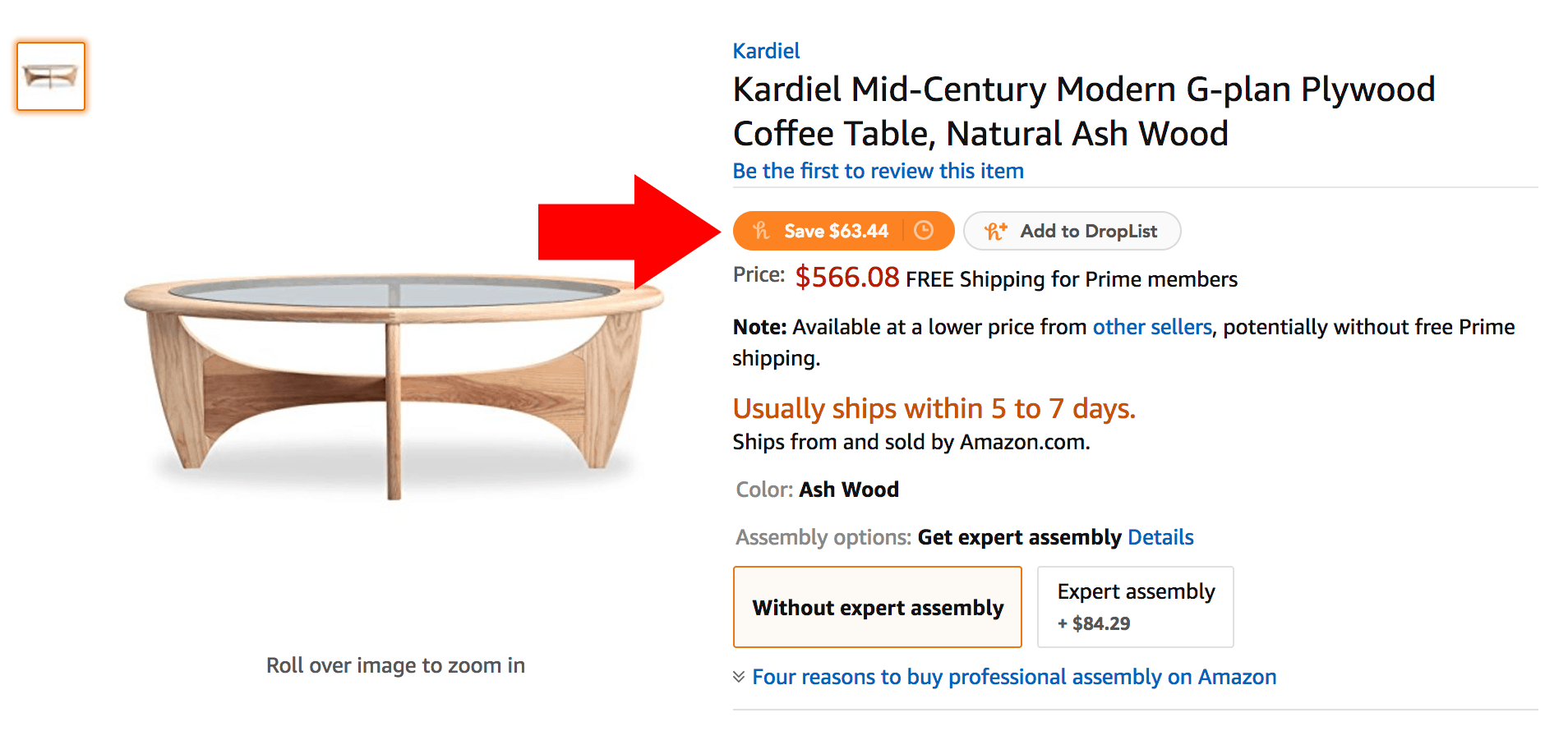 Honey busy little bees are also working in the background and can even tell you the best time to buy based on price change history.
7. Ibotta
I first started using Ibotta for grocery shopping. But then I realized I could use it for Amazon too!
Double score!
If you sign up for a year of Amazon Prime (which you totally should if you do any shopping on Amazon) you get a $20 Amazon gift card from Ibotta.
But what if you are already a Prime member? How can you earn cash back?
No worries, you can still earn cash back when shopping through Amazon, here are just a few of the offers:
3% cash back on Amazon baby
3% cash back on Amazon beauty
2.5% cash back on Amazon health and personal care
3% cash back on Amazon devices
3% cash back on Amazon Furniture
and 5% cash back on Amazon private label products like Ella Moon (exclusive to Prime members)
$30 Bonuses!
When you sign up to Ibotta via this link, you'll get a $20 Amazon gift card, plus a bonus $10 welcome credit as well!
Just download the app using the link above, then shop Amazon through the app.
8. Acorns
Ok, so this one is a little different. Acorns is more of an investing app rather than a money-saving app.
I have a change jar that we throw all of our spare change into and then cash it out when it gets full.
Acorns is kind of like your digital change jar.
When you are shopping on Amazon, or anywhere for that fact, Acorns will round up your purchase and invest the spare change.
Easy peasy! You don't even need to take your change jar to the bank!
Even better, sign up for Acorns using this link and get $5!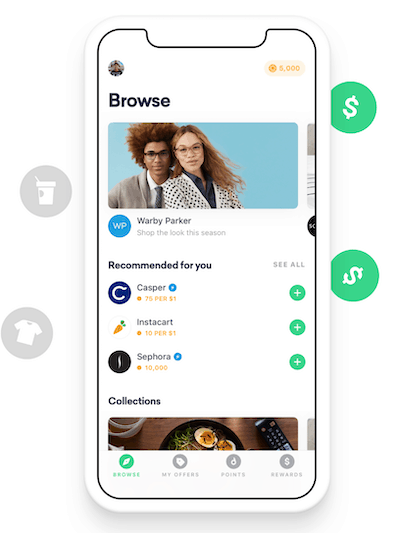 9. Drop
Have you heard of Drop yet? It's a pretty new platform, but it is gaining some recognition.
Drop is a financial tech company that rewards you for your purchases.
Pretty sweet!
All you have to do is link a credit or debit card that you normally use for purchases.
Drop will then reward you for doing your everyday shopping, whether you're ordering a pizza, getting an Uber or grocery shopping.
Once you rack up points, you can redeem them for gift cards to major retailers, like Amazon!
Once you get signed up, you'll receive a one-time Amazon offer that lets you earn 2,000 points if you spend at least $20.
10. Ebates
Oh, how I love Ebates! When you join Ebates via this link, you'll get a $10 gift card to use right off the bat!
I always do a happy dance when there is free money involved.
You do have to make a qualifying purchase to get the $10, but that is pretty easy if you do a lot of shopping on Amazon anyway.
Just sign up for Ebates using your email or Facebook account.
Then as long as you make your first purchase of $25 or more within the first 90 days, you get a free $10 gift card for Amazon, or in the form of Ebates cash.
Your rewards are then credited to your account and you get to cash out your $10.
Ebates sends their "Big Fat Checks" every quarter.
If this doesn't give you an excuse to spend even, uh, I mean save even more on Amazon, I don't know what will.
How do you save big on Amazon?
More Money-Saving Tips