Premium And Free Blogging Courses, HerPaperRoute School.
Free blogging courses, free business courses, free SEO courses, and free WordPress courses. It's all here.
Not sure which course or ebook is right for you? There's a cheat sheet to help you figure that out at the bottom of this page!
↓ ↓ ↓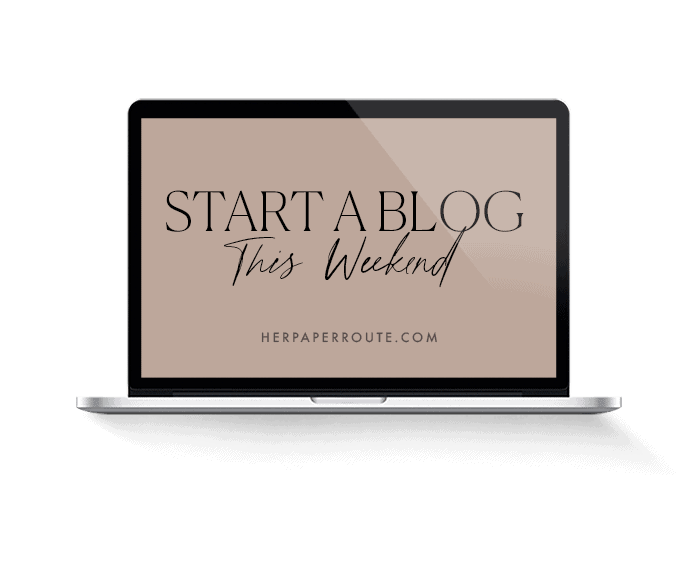 New Blogger Course – Free Access
Learn how to start and set up a blog correctly so that it is capable of being monetized. Step-by-step self-hosting and WordPress install walkthrough. Every new blogger must take this training to be set up for success.
SEO Foundations Course – Free Access
In order for people to find your website, it needs to show up on search engine results, and to do that you need to use SEO to your advantage. Discover how to get started writing blog content utilizing proper SEO fundamentals in this self-paced online SEO course
Niche Authority Hacker Course
Brand yourself as the authority in your niche (even if you're a total newbie!).
Premium Blogging, Marketing + Business Development Courses
Premium blogging courses, business courses, affiliate marketing courses, Pinterest marketing courses, email marketing courses.
↓ ↓ ↓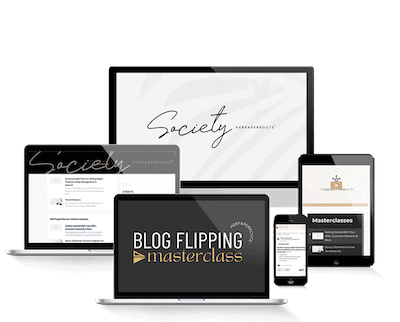 Blog Flipping Course
The One And Only Website Flipping Bootcamp! Learn how to create, launch, monetize and SELL your blog for profit
🫶 Want to Make More Money?🫶
Become a member of HerPaperRoute today and get a toolkit packed with resources to help you make that paper. All for FREE!
---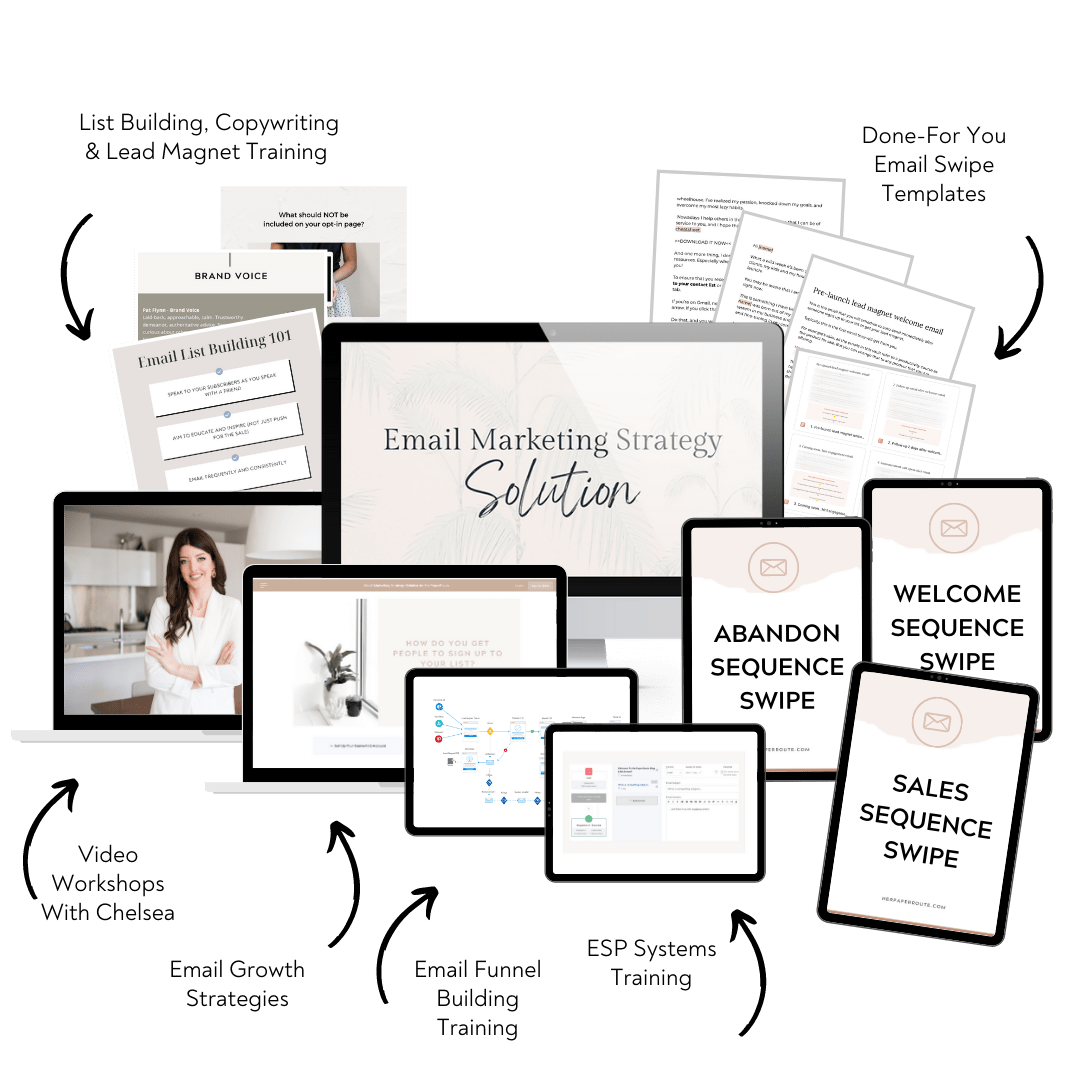 Email Marketing Course: Grow Your List
Learn how to develop epic opt-in lead magnets that will grow your email list subscribers like wildfire. Then, gain the exact scripts to sell via your target audiences in boxes.
If you have ever said;
I want to automate as many things in my business as possible.
I want to improve my website SEO and funnels just right, so that traffic comes to me automatically, sales happen on auto-pilot, and customers are looked after, without me having to be at the wheel all the time.
Make my life as a business owner easier!
Then this course is for you!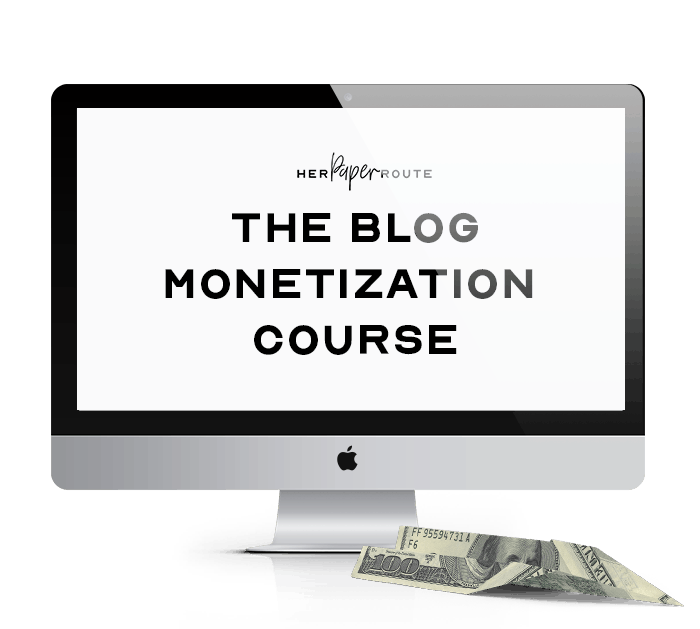 Blog Monetization Course – Be Your Own Blog Boss
Learn exactly what to do to create, run, market & monetize a money making blog. It is the complete blogging business roadmap.
If you've ever said;
I want people to value what I have for sale, but I don't want to price myself out of the market.
I need someone to show me how to strategically price my products and services so that I can charge more, and have people actually be excited to pay more.
Show me how to monetize my blog and price my products like a clever marketer!
Then this course is for you!
Paid To Post: Micro-Influencer Marketing Course
Want to work with brands and get paid to post sponsored content on your blog and Instagram account? You need this course. Learn how to position your blog and yourself as the authority as a Micro-Influencer in your niche in this intensive social media and influencer marketing course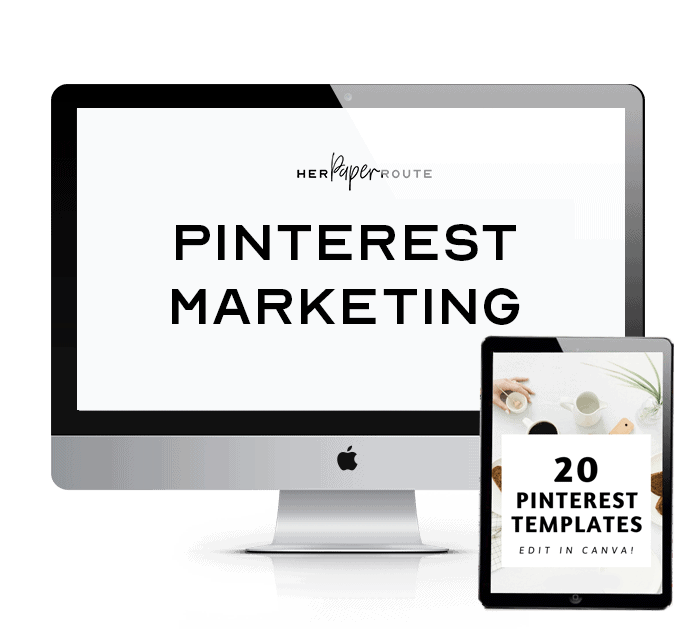 HerPaperRoute Guide To Pinterest Marketing Course
Pinterest is a tool that can be used as a free traffic tool to grow your blog. In this training, you will learn to develop a strong marketing campaign for your business and blog with the strategic use of Pinterest.
---
Which HerPaperRoute Course Should I Take?
Not sure which HerPaperRoute course is right for you? I can help with that.
We offer training on email marketing, SEO, affiliate marketing, blogging, social media and more.
Let's figure out which HerPaperRoute course or ebook is going to benefit you. Depending on where you are at in your business, and what your goals are.
Which describes you best:
1. I want to grow and monetize my email list
I want to learn how to get more subscribers and develop a relationship with them.
I want to write amazing copy in my newsletters that make my subscribers come to love me, and genuinely take an interest in the products and services I sell.
I feel weird and salesy when I write my newsletter and I want to change that.
I want to make sales from my newsletter without sounding like a creep.
I need step-by-step training on using ConvertKit and setting up funnels and automations and I don't want it to be confusing or hard.
Then, this course is the one you want!
2. I want to grasp how Pinterest can grow my business
I want to learn how to use Pinterest as a strategic marketing tool to grow my blog/business and make more sales.
I don't understand what SEO is or how to use it to benefit me.
Why don't any of my pins 'go viral'?
I want to harness the power of Pinterest, create viral pins, master Pinterest SEO and use it to flood my website with new visitors and customers every day, on auto-pilot.
Then, this is the course you want!
3. I want to turn my blog into a business
I find it interesting how Chelsea earns $150k/year from her blog and I want to learn from her to see how she does it.
I want to monetize my blog in many ways at once, offer products, learn affiliate marketing, learn about SEO, branding, marketing, everything.
I need one course that covers it all in one place.
I want it taught in a newbie-friendly and informative way with no fluff, no BS, just straight to the point step by step instruction.
Then, this is the course you want!
4. I want to turn my social media persona/following into a business
I want everything listed in the course above (#3) but I also want to grow and monetize my social media following, learn influencer marketing, work with brands and up my Instagram game.
Then, !
5. I want to become a blog flipper!
I'm interested in how Chelsea buys/builds, develops and sells blogs for profit.
I want to learn how to develop and sell my blog and become a blog flipper too.
The selling process and website transfer process feels confusing.
I need a straight-forward guide on what I need to do from top to bottom.
Then, this course is for you!
Or, maybe an ebook is more your style
"I'm new to affiliate marketing, or have been at it for a while but am having trouble making many sales!"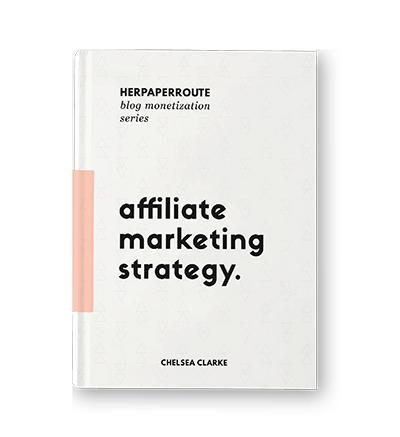 I feel like I'm missing something when it comes to affiliate marketing.
I don't understand how to read my affiliate program terms, or what all those abbreviated words mean.
I don't know how to find affiliate programs that pay well, with products people want and are actually worth my time to promote.
I need someone to show me a clear plan of how to make affiliate marketing work for me, and fill in the gaps I've been missing.
Then, this ebook is for you!