Surprising Ways A Hormone Imbalance Affects Entrepreneurs
Are you feeling…off? Tired? Sluggish? Unmotivated? Sad? Depressed even?
Usually, when our bodies start feeling this way, we can't help but ask ourselves "do I have depression?"
But, before you seek a doctor to discuss ant-depressants, consider that it could be something else entirely.
🫶 Want to Make More Money?🫶
Become a member of HerPaperRoute today and get a toolkit packed with resources to help you make that paper. All for FREE!
---
As an affiliate partner of various brands and sponsored content, HerPaperRoute may earn commission on qualifying purchases. Disclaimer | Advertise With Us
How you are feeling may not be depression. In fact, your low-vibe feelings could be caused by a hormone imbalance.
Surprising Ways A Hormone Imbalance Affects Entrepreneurs
Acupuncturist and Functional Nutrition Coach Leah Chischilly is on the HerPaperRoute Podcast today to explain just how a hormone imbalance affects our work and life, and what causes them in the first place.
In this episode, Leah reveals how to tell if you have a hormone imbalance, and what test to ask your doctor for, to be sure.
And what we can do to bring our hormones back into balance naturally.
Listen To It On iTunes
Leah Chischilly believes that physical health is crucial for lasting success as an entrepreneur.
So, she helps ambitious women balance their hormones and improve their health naturally so they have the energy to crush their goals, chase their dreams, and change the world.
She's spent nearly two decades in health and wellness in various roles such as yoga instructor, personal trainer, and post-secondary nutrition educator.
She's been a private practice health coach since 2012 and licensed acupuncturist since 2014.
It was her own health struggles and experience that led her to the hormone testing and nutrition therapy that she now offers to her clients.
Hormone Imbalance, Depression, Or A Bad Day?
Whether or not you have a hormone imbalance, depression, or are having a rough day, there is a counselor standing by to chat with you 24/7 at BetterHelp.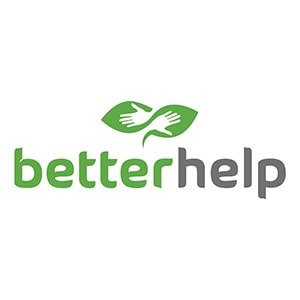 BetterHelp offers affordable, on-demand online counseling. Talk to a professional now, and get a free trial here.
Resources Mentioned In Todays Episode
---