ConvertKit Pricing – Now With A Free Plan!
Big news in ConvertKit pricing! ConvertKit, the email service provider fan-favorite of bloggers, now has a free plan!
This new ConvertKit free plan is limited, but it does offer some premium services and features.
How much does ConvertKit cost? For the paid plans, there are 3 main tiers of Convertkit pricing. Which I'll explain in this post.
🫶 Want to Make More Money?🫶
Become a member of HerPaperRoute today and get a toolkit packed with resources to help you make that paper. All for FREE!
---
As an affiliate partner of various brands and sponsored content, HerPaperRoute may earn commission on qualifying purchases. Disclaimer | Advertise With Us
As well as the option to customize your plan if you have over 10k subscribers.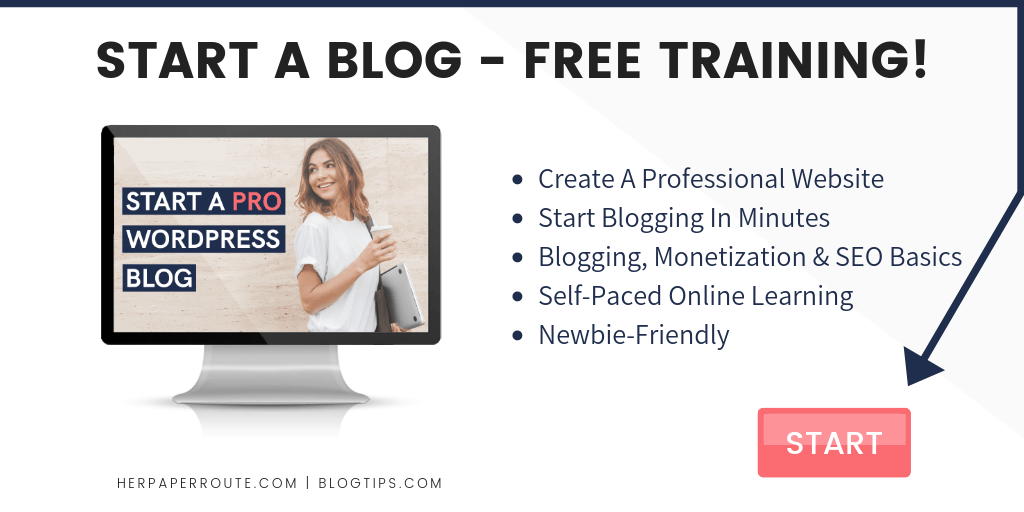 Thinking of starting a blog? This FREE course has you covered!
ConvertKit Pricing & ConvertKit Free Plan
ConvertKit is my #1 recommended tool for email marketing.
ConvertKit pricing is set up in a way where you pay more depending on how many subscribers you have.
Convertkit free trial
Yes, there really is a free plan, and you can get a free account with just a couple of clicks. No credit card is required!
Get a Convertkit free trial, try it free for a month, (that link gives you a bonus 100 subscribers on the free plan!).
If you wish to upgrade to a paid plan in the future, plans start at $29 for full features.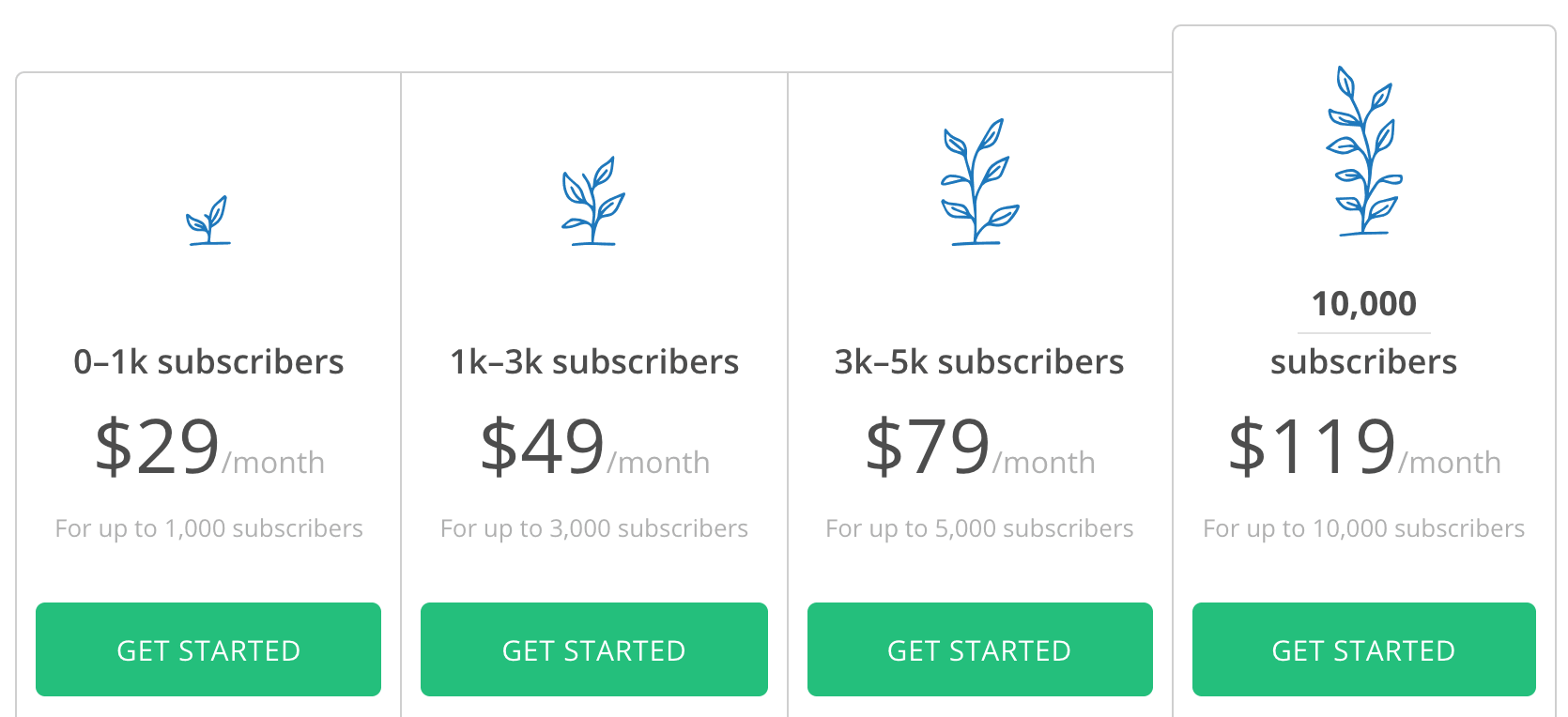 ConvertKit Pricing & Features
The features that come included in all ConvertKit pricing plans are all very awesome things such as:
Visual automation
Customizable forms
List & subscriber management
Unlimited email sends
Subscriber tagging
Integration with other apps
The way ConvertKit pricing is set up, you don't get more features the more you pay. In fact, everyone gets the same features no matter which plan they are on.
This can be good or bad depending on where you are at.
Because the more subscribers you have, the more expensive it gets, and you don't get any additional features even though you are paying double what someone else is.
With ConvertKit pricing, because of the rather big increase in price for different subscriber counts, it can feel like you are being penalized as you successfully grow your list.
It's wonderful now that ConvertKit now has a free plan. As of now they can compete with other email platforms that offer free plans for customers with smaller lists.
Related: 6 Ways That Bloggers Make Money
Convert Bonus
After you have tested out the ConvertKit free plan, you will discover that are a few more benefits to upgrading to a paid plan.
One of the best Convert bonus offers is the fact that you get unlimited landing pages when you are on a paid plan.
This is really worth it alone, to skip the ConvertKit trail and go right for the full thing.
Personally, I love Using ConvertKit For My Email Marketing
The platform is very easy to use and manage my various campaigns from, and I have been a customer for a long time.
One major reason I love using Convertkit is that they have no problem with you sending affiliate links in emails.
I have personally experienced problems with other providers who block emails that include affiliate links.
I've also had deliverability problems with other providers, but never any issue with ConvertKit.
As a blogger, you need an email service provider, but it isn't necessary to use ConvertKit, as there are more affordable providers you can use.
Such as MailerLite which, in all honesty, is just fine when you are starting out and budget-conscious.
But if you have the budget for it, ConvertKit is the way to go, as you have access to more in-depth features.
I use it to seamlessly manage my Profitable Blog Toolkit membership with success.
You can become a member and get instant access to my resource library of exclusive content and tools, for free by signing up below:
However, I Do Think ConvertKit Could Stand To Lower Their Prices
As someone who works with bloggers and small business owners primarily, I see firsthand how pricing is usually the biggest issue for people.
Every cent counts when you are in the early stages of starting a business. ConvertKit cost expenses add up quickly when you are on a tight budget.
After the most important expenses are covered (web hosting, WordPress theme, social media automation tools like Tailwind and SmarterQueue there usually isn't much money left in a new blogger's monthly budget.
It's easy to see why ConvertKit's prices deter new creators from giving it a try.
Especially when other providers offer free plans. Or FloDesk, which gives all customers unlimited subscribers for the flat rate price of $19 per month!
So I am very happy to see that as of January, ConvertKit offers a free plan for people with less than 1000 subscribers.
Now, new creators can grow within the product.
I believe this new ConvertKit free plan will lead to more long-term customers for them in the end. Get your free account here!
Enroll in our Email Marketing course today!
What Do You Think Of ConvertKit Pricing?
What do you think of ConvertKit pricing? Is it on point, or could it be improved? Did you get the free Convertkit trial or did you upgrade and get unlimited landing pages?
Let me know in the comments what you think of it!
Keep Reading