50 Time-Saving Email Marketing Templates
Imagine having a collection of email marketing templates at your disposal. Do you ever feel stuck, not knowing what to email your list about?
Sure, you could send a weekly update about your latest blog post…but isn't there a more exciting way to engage with your audience?
Especially if you want your subscribers to love and trust you and be thrilled to buy your offers?
🫶 Want to Make More Money?🫶
Become a member of HerPaperRoute today and get a toolkit packed with resources to help you make that paper. All for FREE!
---
As an affiliate partner of various brands and sponsored content, HerPaperRoute may earn commission on qualifying purchases. Disclaimer | Advertise With Us
You don't have to be a copywriting pro to successfully connect with your subscribers and excite them to want to buy from you. Because email marketing guru Kate Doster has done the work for you.
50 Time-Saving Email Marketing Templates: Always Know What To Send Your List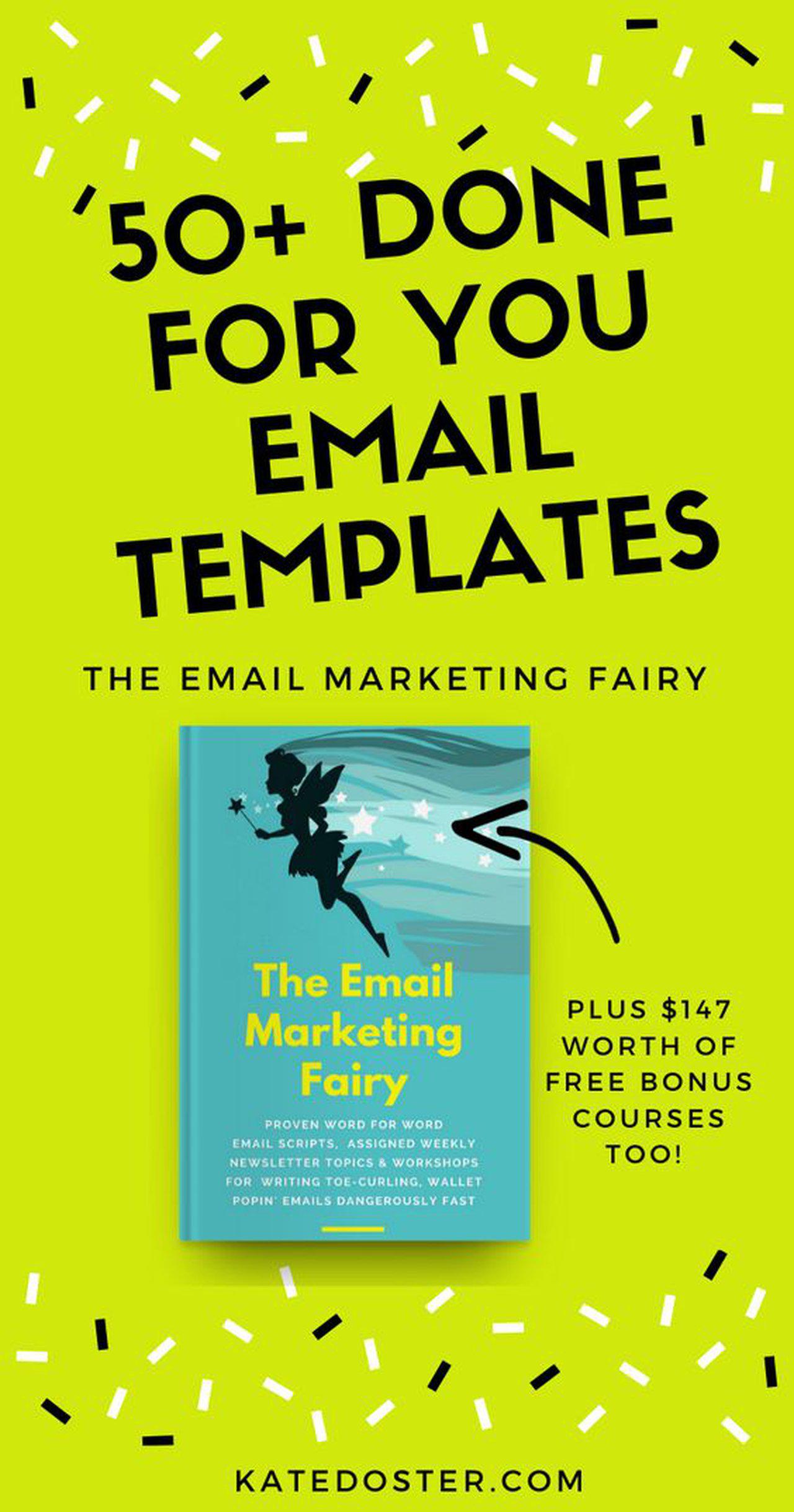 Introducing The Email Marketing Fairy by Kate Doster, 50 word-for-word email templates!
These email marketing have a proven track record to propel open rates, clicks & sales while saving you countless hours of time. It also comes with over $160 worth of free bonuses too!
Within minutes of purchasing The Email Marketing Fairy, you will be able to immediately start using it. Instantly save yourself tons of time!
You can choose to copy these done-for-you email templates, word for word if you like. Or you could just use them as a jumping-off point as inspiration, as you tweak the content with your own words.
The Email Marketing Fairy is also a goldmine for click-worthy subject line ideas! Over 200 of them!
I can't tell you how grateful I am for Kate's eBook. I especially love that she delivers her expertise in a light and funny way. Angela B.
Now, Let's dive in!
What you get inside The Email Marketing Fairy
50 Done For You Email Marketing Templates
An 11 Part Take my Money Now Sales Funnel
7 Part Authority Building Welcome Series (when you have nothing to sell… yet)
3 Cart Closing/Last Chance Emails (that have generated me five-figures!)
25 Grab 'n' Go Weekly Email Newsletter Templates
3 Part List Resurrection Series (for when you haven't emailed your list in months)
3 "My B" Emails When things go wrong
3 Part Breakup Series to remove dead weight from your list
Plus 202 Subject lines!
The Email Marketing Fairy comes equipped with 202 Email Headlines to help bail you out of those times when writer's block hits.
Just when this email marketing templates couldn't get any better…Kate gives you 3 awesome bonuses!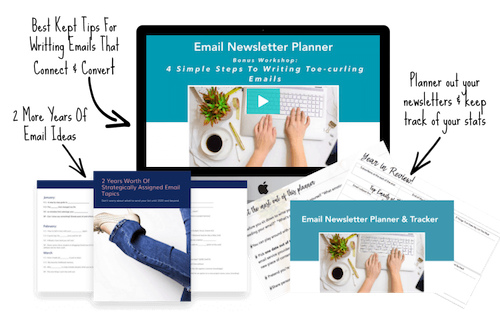 BONUS #1 – Weekly Newsletter Mini-Course (Value $49)
-Kate teaches you how to get your first 10 subscribers when you are starting from 0
-She also includes a video tutorial with worksheets in each email lesson
BONUS #2 – Email Marketing Trello Board (Value $17)
Kate created a board in Trello, specifically for you, to make keeping track of your email strategies, easy peasy!
Bonus #3 – ConvertKit Launch Pad Course + Free Email Templates
Learn how to stop sales funnel emails from going out to people who already purchased.
Letting subscribers sign up for your latest freebie or webinars with just one click.
Customizing your email templates.
Making sure subscribers only go through your welcome series once even if they have signed up for multiple freebies.
& a lot more!
Oh Wait…Let's Add One More Surprise Bonus In For Fun…
When you use my link to buy the Email Marketing Fairy today, you will also get a $50 off enrollment in my premium email marketing course!
So not only will you be able to write incredible copy and always know what to email your list, but you will also be able to make sales with ease.
You'll get your $50 off code for my email marketing course sent to you when you order your Email marketing Fairy bundle.
Outline For How To Use These Email Marketing Templates In Your Emails
To also ease the burden of writing weekly emails, you can use these email marketing templates in your own weekly email outline.
So that each week, you will be able to sit down and write out a weekly email to your subscribers with prompts. Stress-free and quick!
The email outline that you create with these email marketing templates might look something like this:
A quick how do you do
Brief blurb about what's been going on in your business. After all, you are a real human behind your screen.
Let's turn this around and make it about you [fill in a few paragraphs from one of your Email Marketing Fairy templates here]
Share your own programs as well as others' that you've found helpful and want to share with your readers. [use the sales pitch hints included in The Email Marketing Fairy templates here]
Share a social media tip
Recap and include the links to all of the above resources again for the readers who like to skim to the bottom.
Sign off – Email Signature – Photo
P.S. – You could add a teaser here about what to expect in next week's email. And end with a last-words closing sales pitch tip from your Email Marketing Fairy template here.
More Email Marketing Tips