The Dos and Don'ts of Creating a Lead Magnet That Converts
Are you interested in the dos and don'ts of creating a lead magnet that gets you tons more subscribers? Of course, you are!
Lead magnets are the cornerstone of building the know, like and trust factor with your audience.
Without them, you'll probably find it slow to get people onto your email list.
I'll explain everything you need to know about creating lead magnets in this article.
---
As an affiliate partner of various brands and sponsored content, HerPaperRoute may earn commission on qualifying purchases. Disclaimer | Advertise With Us
---
What Exactly is a Lead Magnet?
A lead magnet is also known as a freebie or opt-in which is used as an incentive for consumers to exchange their email address for information.
Lead magnets usually contain digital information that can be downloaded in the form of a cheatsheet, PDF, checklist, free consultation, bundle of worksheets, report, whitepaper, video series, audio file or free software.
Although lead magnets are usually digital, they can also be physical in the form of a product like a book, t-shirt, calendar, or sample of food for example. Obviously, physical lead magnets take more work as you'll have to manually post products out.
🫶 Want to Make More Money?🫶
Become a member of HerPaperRoute today and get a toolkit packed with resources to help you make that paper. All for FREE!
---
The goal of a lead magnet is to get potential leads onto an email list where you can continue to show your authority in a niche.
Why Are Lead Magnets So Important?
When starting an online business, potential customers won't buy from you right away.
By creating a lead magnet to get people onto your email list, you can follow up and nurture the client/business owner relationship.
While it would be nice to just have everyone love us, without doing much, you have to give people a reason to come and read your posts or want to buy your product.
We are all bombarded every day with information, to the point it can become overwhelming, right?
I know I skim over most pages when I'm searching for something, but what does stop me in my tracks is usually a good freebie.
By freebie I mean; lead magnet or opt-in offer that answers a question I've been wondering about.
You've probably seen one on most websites, a small box offering you something for free, in exchange for your email.
If it's high value to you and something solving a problem you have, it's likely you'll give up your email address to check out the lead magnet.
Creating a lead magnet is just the first step. After you've enticed someone onto your list with your irresistible lead magnet, you need to follow up with a series of emails educating on a certain subject.
Studies have shown that it can take at least seven interactions before a customer will buy from you. Other experts say it's way more!
How Do You Make a Lead Magnet?
Spend some time thinking about the pain points of your audience. Once you know this, you can start creating a lead magnet that aims to solve the problem.
Step 1: Target one problem your customer has.
Creating a lead magnet that is ultra-specific will have more chance of being downloaded than if you try to solve everything at once.
For example, if you blog about cats and losing fat around the belly, you can start by helping people lose belly fat with a short video series. Then move on to solving pet cat problems!
If you don't know what problems your audience are struggling with – ask them!
Other ideas are to search forums like Reddit or question-and-answer sites like Quora. People go to these places to find answers to their problems.
Step 2: Decide On a Lead Magnet Formula
Once you've decided on one problem you're going to solve for your customers, you need to choose a way to package it.
Remember you want it to be easily consumable and offer a quick result.
Here are 5 Irresistible Lead Magnet examples:
Templates
Templates are popular lead magnets giving your audience quick and easy to use to get results in their own business.
EBooks
Ebooks and guides are extremely useful as a lead magnet as long as you keep them short and to the point.
Here is a great example, containing tips and tricks to improve your online marketing.
Workshop/Video Training
Video is an effective, engaging way to deliver your lead magnet. Many find it easier to consume video content than massive amounts of text.
Here's a great example of a workshop lead magnet.
Swipe Files
Swipe files make a great lead magnet, allowing people to copy super successful content for their own gain.
Free trial of software
Many software owners will allow you a free trial before you upgrade.
You could do it too by offering a free coaching session or reading the first few pages of your new EBook.
Keysearch offers a 1-month free trial before you are asked to upgrade to a paid plan
Give your lead magnet an eye-catching headline
It's not enough to just call a lead magnet; free blog course or productivity checklist for remote workers.
What are the benefits someone will get from downloading your lead magnet?
The headline has to appeal to your ideal audience and make them have no choice but to click and download your freebie.
Just like when you write clickable blog post headlines, your lead magnet title should create the same intrigue.
Or you can check how to write better headlines with the free headline analyzer.
Create your lead magnet
Now you need to start creating your lead magnet. Luckily you can do this easily for free or super cheaply.
I like to use Canva to create free cheatsheets, templates, and printables to give away.
If you create an EBook, get the graphics created super cheaply by a designer on Fiverr.

Start promoting your lead magnet
After you've created your lead magnet, you need to get eyes on it.
If you have a blog you can add sign-up forms for your lead magnet in the sidebar of your website, in the footer and inside relevant blog posts.
Write clusters of content around a specific subject and then promote your lead magnet inside those posts.
For example, if you're writing about affiliate marketing, you can promote an affiliate marketing toolkit inside those posts which will be highly valuable to that audience.
You should also promote your lead magnet across your social media. Pinterest is a great place to do this where you can design specific pins which will take people to your lead magnet.
The Dos and Don'ts of Creating a Lead Magnet That Converts
Elements of an Irresistible Lead Magnet
Well designed. While what's inside matters, what your lead magnet looks like on the outside is hugely significant. If it doesn't look professional it's likely a potential customer won't even click to download it and they won't be filled with trust about your business.
And don't worry, you don't have to be a graphic designer these days to make a great lead magnet, you can use the readymade templates in Canva. If you still struggle, consider enlisting the help of an affordable freelancer on Fiverr. I've used this awesome platform many times, especially for EBook covers.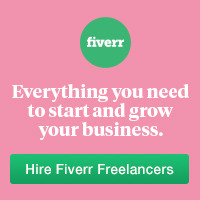 It solves a problem for your audience. Have a think about your target niche and what they struggle with. If you are in the Mom and baby niche, an EBook about how you got the baby to sleep better I'm sure would go down well! If you're new and not quite sure how to help your audience yet, why not send out a survey on social or ask a question to your email list?
Help your readers get an easy win. If you help your audience to have a small win, you win! This helps you long term when you sell a product, as solving problems build up the trust factor.
Make your lead magnet specific. Even if you offer a variety of services, it's best to target one at a time with your lead magnet. Too much information too soon will just overwhelm your audience.
Mistakes to AVOID When Creating a Lead Magnet
While a great lead magnet can bring hundreds and even thousands of new potential leads onto your email list, a badly designed lead magnet may just have tumbleweeds blowing around it.
And don't get me wrong – not every lead magnet will be super successful, but it will still bring in some potential customers which is great.
It sometimes takes a little trial and error to find that gold medal lead magnet that will really boost your business.
And as a new blogger/business owner this is ok! Every part of building a successful business is a steep learning curve, right?
But, let's take a look at a few mistakes to AVOID when creating a lead magnet, so you can get to that pot of gold a lot quicker.
Mistake #1: The Lead Magnet is Too Lengthy
I don't know about you, but I've got an attention span like a fish these days with all the info available online. I've downloaded many lead magnets and never actually made it to the end of them!
A freebie opt-in should be just an appetizer.

An exciting little snack to solve a problem fast.
A lead magnet might be your first meeting with a potential customer so you don't want to bore them to death straight away.
So an email course under 7 days, webinar under 30 mins, a short mini-series of bite-sized chunks or a PDF under 20 pages.
Mistake #2: The Lead Magnet Doesn't Solve a Problem
This has happened to me also!
I downloaded a mini-course and when I got to the end I thought ''when is the helpful stuff going to start?''
Remember, first impressions count, if you don't show people you have the answers from the first meeting, it's likely they won't follow you for long.
While you might be thinking you don't want to give away all your best content for free, remember people will still need help even after you solve one problem.
The more value you give – the more money you'll make!
Mistake #3: You Are Just Trying to Sell Another Product
While we all want to make money, try to lead with value first before you start the hard sell.
A lead magnet should be filled with helpful content, so a reader comes away with a clear plan of how they can solve their problem.
If you just fill the lead magnet with ''buy this'' and ''buy that'' people will see this and probably not stick around long.
It's ok to add a few links to products that will enhance results, but don't overstuff with salesy content.
Mistake #4: The Lead Magnet is Badly Designed
Your content could be the best in the world but if the lead magnet is visually boring, it's likely a potential lead won't be compelled to add in their email address.
Inside your lead magnet, ensure it is;
Easily scannable and broken up with sub-headings

Paragraphs are broken up

Use bullet points

Add imagery to make it more interesting

Easy-to-read font
Use some of the ready-made Canva designs for your lead magnets.
Mistake #5: The Lead Magnet Title Isn't Exciting
Many lead magnets just don't create enough curiosity to spur a reader to download them.
Here are two examples;
''15 ways to get traffic to your blog'' (ok, but not super click-worthy)
Or…
''15 hacks authority website owners used to skyrocket their blog traffic and make 5k+ a month in their first 90 days of blogging'' (I would want to know these hacks!)
The second one is a lot more tempting to click on as you can see that 'authority blog owners' use the methods, so they must work.
And the specific outcome of 5k a month in 90 days gives a tangible timeframe which seems more attainable and is something most would like to achieve.
Some other great emotional words to use in your lead magnet headlines are;
Free

Guaranteed

Easy/simple

Today

Huge/massive

Everything you need

Save

Proven

Instant/fast

Secret
While you want your lead magnet headlines to spark interest, do make sure you are honest. Making false claims and not delivering will only have the opposite effect.
Final Thoughts on Creating a Lead Magnet that Converts
Now you know the do's and don'ts of creating a lead magnet that converts, you can start working on your own.
Remember it will take some practice and not every lead magnet will be epic.
I've had a few failures and successes and I'm still learning. But, follow the pointers above and you should be well on the way to creating a lead magnet that gets you new leads and subscribers.
Other helpful posts you may like;