5 Ways Dubsado Is Streamlining My Business
I have been using Dubsado for almost a year now, and have thoroughly tested out all of its features.
Not only that – my 'testing' of Dubsado features quickly worked its way into the fabric of my business's standard operating procedures. It has become a crucial tool used every day around here.
I now use this app for 5 of the very important areas of my business.
This is how Dubsado is making my life as an entrepreneur so much easier!
---
As an affiliate partner of various brands and sponsored content, HerPaperRoute may earn commission on qualifying purchases. Disclaimer | Advertise With Us
---
Dubsado review: 5 Ways Dubsado Is Streamlining My Business
Here is my honest Dubsado review detailing the specific ways this business management tool is helping me run my business.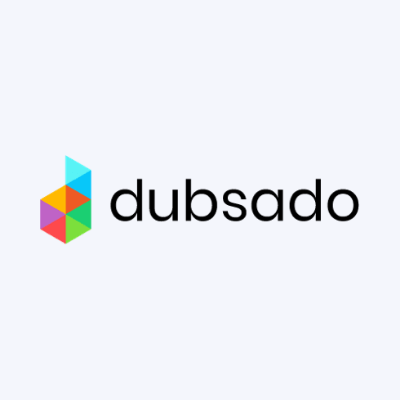 1 – Invoicing & Getting Paid
Did you know that Dubsado is an awesome tool for invoicing clients? Not only can you create quick and easy invoices that can be automatically tagged to a specific project, but your client can pay you with one click, too!
🫶 Want to Make More Money?🫶
Become a member of HerPaperRoute today and get a toolkit packed with resources to help you make that paper. All for FREE!
---
Simply connect Dubsado to your Stripe and PayPal account, and your clients can pay you without missing a beat.
You can also set auto-reminders, recurring payments, and even automatic late fee charges if your client misses your payment deadline.
With Dubsado's workflow capabilities you can set up a workflow that automatically triggers an email to send your client when they pay.
For example, a thank you note or a link to your online booking form. (Note: Your online booking form is also built into Dubsado, you don't need a third party booking app!)
2 – Accounting & Tax Organization Is Simple
Now that I use Dubsado, my accountant loves me so much more. I no longer send her endless receipts and scattered payment histories come tax time.
Nowadays I have everything organized in easy to access and understand sheets, all organized from within Dubsado.
I keep track of my income and expenses all year long in the one 'Transactions' feature, and then export a simple Profit & Loss sheet at the end of the year for my accountant to access.
Super simple!
Related: 10 Affiliate Marketing For Beginners Tips Every Blogger Needs To Know
3 – Online Booking Forms
Dubsado's online booking form feature (called 'Scheduler') could not be more user friendly. It offers all the advanced booking features my business needs, yet it's quick and easy to set up and start using.
I like to embed the booking form on my website – but you can also just send your client to a link hosted on Dubsado's own server too.
The scheduler integrates seamlessly with your Google Calendar. This way, your booking form only shows available times, and every appointment gets automatically checked for conflicts.
It then adds itself to your calendar and sends you an email to let you know. It's like having your own personal assistant!
4 – Multi-Business Client Management
I run 3 businesses: HerPaperRoute.com, a brokerage, and an advertising agency that books brand sponsorship across my portfolio of niche sites. Each of those businesses has its own separate clients, expenses and revenue sources.
With Dubsado I am able to have a different business profile for each one, keeping each business's clients, contracts, emails and transactions separate.
And within each profile, I am able to organize each client under their own project folder. So that contracts, invoices, emails and notes all stay in one place.
This is crucial for me as I manage so many clients at a time, I'd go crazy without this feature.
5 – Ability To Keep Records Of My Global Brand
The icing on the cake is that Dubsado makes it easy for me to charge, receive and keep records of transactions in different currencies.
As although I am Canadian, my companies are American, and my income is 99% USD.
That 1% Canadian income still needs to be kept a record of but kept separate from the USD income. And I can do that with ease with Dubsado.
Try Dubsado Today
Use this link to get a free trial of Dubsado. Ready to subscribe right away? Enter herpaperroute at checkout to save 20%!