7 Great Ways To Earn A Living Online
There are so many profitable, great ways to earn a living online. Technology is the gift that has changed the lives of so many people for the better.
Not only has it made things seem more accessible, but it also opened up doors of employment opportunities, especially for those that need a job but are unable to leave their homes.
Many people fall under this category, such as those who feel they work productively at home.
🫶 Want to Make More Money?🫶
Become a member of HerPaperRoute today and get a toolkit packed with resources to help you make that paper. All for FREE!
---
As an affiliate partner of various brands and sponsored content, HerPaperRoute may earn commission on qualifying purchases. Disclaimer | Advertise With Us
Those with skills and talents to work for overseas employers, new parents, particularly mothers, and even students who need a job on the side.
Or, you can use the Internet to create your full-time 6 figure career like we have!
Great Ways To Earn A Living Online
Thanks to the Internet, there are now many great ways to earn a living online.
Working online and making money out of it isn't as difficult as it may seem.
But, it's also not easier. It takes a lot of time management and determination to stay on top of the tasks that you need to achieve.
It also takes a lot of patience, just like any other job. You may be starting with a small income and later on work towards more financial options.
Plus, you may even be able to juggle two jobs at a time, depending on your schedule and ability to commit to excellence.
If you're looking for employment opportunities, discover more here. This article also gives you a few of the best jobs that you can do over the Internet, such as:
1. Sign Up For Google AdSense
This first means of earning a living online is through a passive income-earning opportunity. It also applies only if you've already got an existing blog or website.
If writing is your thing, then you may have made money from it already by writing regularly.
Increase the earning capacity of your blog by signing up for Google AdSense. These ads are everywhere on websites for a good reason – they make good money.
When you have Google AdSense ads on your blog, you get paid for this each time someone opens up your blog.
This may not be much at the beginning. But, when you start to have more visitors on your site, this earning capacity increases, and you can make substantial extra money from it.
2. Sell Some Items Online
The Internet is your marketplace. If you browse through websites online, you'll find many people selling almost anything.
Even social media sites are filled with objects being sold. For instance, do you have a skill in making crafts and paintings? Post them on the Internet.
You can even re-sell goods through dropshipping. Many have made good money from doing this. This process refers to the selling of products without the need for a physical warehouse.
You only display photos of the products with their corresponding prices on the Internet. When a buyer purchases something, the order gets sent to your supplier.
All you do is facilitate the sale process to the hands of the buyer, then you earn your income from there.
There are many websites for you to sell products and services, including:
Shutterstock and iStock Photo. If you have photos that you've taken through travels, why not earn an income out of them? More so if you've got excellent photography skills. '
Related: Best tools, tech and gifts for photographers
All you have to do is to create an account and upload your photos. Each time someone uses your photo, you get paid.
Craigslist. In this site, you can post almost any form of service or product. You can start by selling things. You may even post an extra room in your house that you can have rented out.
Upwork. If you have professional services to sell, Upwork is a good place for you to do so. All you need to do is to post your services and price it well.
Whenever someone looks for that kind of service, you may be selected. This is most commonly used by online and freelance content writers, editors, and the like.
And of course, there are many gig ideas you can sell on Fiverr!
The affiliate marketing strategy ebook that has helped thousands of bloggers!
3. Affiliate Marketing
In affiliate marketing, you're working as the affiliate of brands and companies. This means that through your website, you're promoting the goods and services by companies that reach out to you.
In exchange for the act of doing so, you receive a salary or a commission. Whenever someone buys a product through your link, you receive a commission.
If you browse through blogs and even Vlogs, you'll see that many have gotten into affiliate marketing.
Plus, this isn't just limited to promoting goods and services. You may even get to travel for free, such as to resorts, in exchange for promoting these places.
However, don't get tempted by saying yes to almost every company that reaches out to you.
Stay within brands that are directly related to the niche of your company. This makes you more efficient as an affiliate marketer.
To learn more, enroll in this comprehensive affiliate marketing course.
4. Start A Blog
Earlier, there have already been at least two income-earning opportunities that are directly connected with having a website. No matter what type of business you have, you should learn how to start a blog as a money-making revenue stream.
Hence, it's only but fitting to mention it here, too, that starting a blog can be a very profitable earning opportunity.
Blogging is quite lucrative and is also one of the most sustainable means of earning an income online, especially if writing is your thing. If even if it isn't, you may find you love it after a little practice.
When starting a blog, don't expect to be earning it big right when you start. It takes time, too, for you to gain a strong following of readers.
The more that you keep going, the more popular you become, then you start to earn so much more, too.
Enroll in this free blogging course to get started now.
5. Online Consulting & Coaching
If there's anything that you're an expert about, you can also earn a living through working as an online consultant.
With this job, you're working just like any other consultant, except that the World Wide Web is your office. Your clients are also more diverse, as you get to work for clients that are also from all over the world.
Generally, when you're working as an online consultant, this also has to do with matters relating to the digital stratosphere.
For instance, if you've been blogging for so long now, some clients would need consulting about how to get started. You might also be an expert in digital marketing.
Because this is popular now and in demand, you're going to have clients coming in like crazy. Just make sure you use this legal agreement with your clients, to protect your business.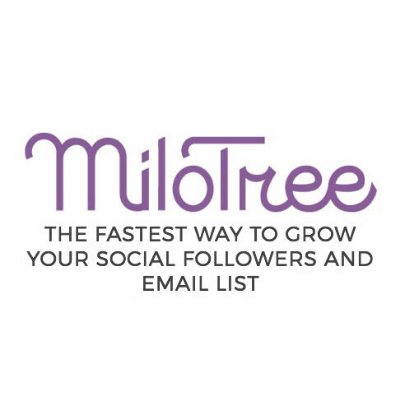 6. Write And Sell An E-Book
Many people have now chosen to go digital. This includes all their activities, including reading. Do you have a knack for writing stories?
Perhaps you may even have a story that you'd like to share with the world? Why not write an e-book. While this will take so much more time and marketing effort, it's also one of the most profitable.
Don't just write a hardcover book, but make it available as an e-book, too.
As an author, you earn a royalty each time someone purchases your e-book online. Plus, it's a tremendous passive income-earning opportunity as well.
[adsense]
Once your book is out in the market, all you have to do is wait for the royalty to start coming in. You can do this while having an active job online or even while writing another book, too.
In addition to selling E-books, you may also want to consider selling audiobooks. As its name suggests, this refers to the books that can be heard through podcasts.
It's basically like listening to music, except your listeners are hearing your book being read aloud.
These types of books are also getting more popular nowadays because it offers convenience to those that don't have the time to read.
While going about with their daily tasks, such as commuting on the train or cleaning the house, they can listen to the podcast.
7. Teach Online Courses
Are you an expert professor who now needs to stay at home? For the time being, you may want to hold online courses.
Later on, this can become your choice of teaching mode. Online courses are also lucrative opportunities for the very reason that many online schools are popping up.
When more and more students wish to take online courses, this also means that professors are needed to offer this.
Generally, what happens is that you hold classes over pre-recorded videos or live video conferences with your students, making the Internet your classroom.
Here's how to start teaching online courses and earning big! All you need to begin is a Podia account!
Great Ways To Earn A Living Online – Conclusion
There's a myriad of opportunities to earn a stable living online. Nothing should stop you from doing so.
Also, working from home through online opportunities doesn't make you any less of an employee.
You're just as professional as everyone who gets up, gets dressed professionally, and reports to an office.
The advantage is you finally have more control over your time.
You can earn just as much, even more (with the right amount of hard work), without losing time in traffic that you could've spent with family.
If you've long wanted to consider working online, these above-mentioned are job opportunities for you not to miss out on.