What's Inside The Ultimate Productivity Bundle
Ultimate Bundles offers their Ultimate Productivity Bundle just once a yerar! It's a resource kit of products to help business owners be more productive and efficient.
The 2020 Ultimate Productivity Bundle contains over $2800 worth of products (ebooks, courses, summits, planners and other resources) on productivity, planning, self-care, and business management, all for only $49.97.
==> See all the products included in the bundle here.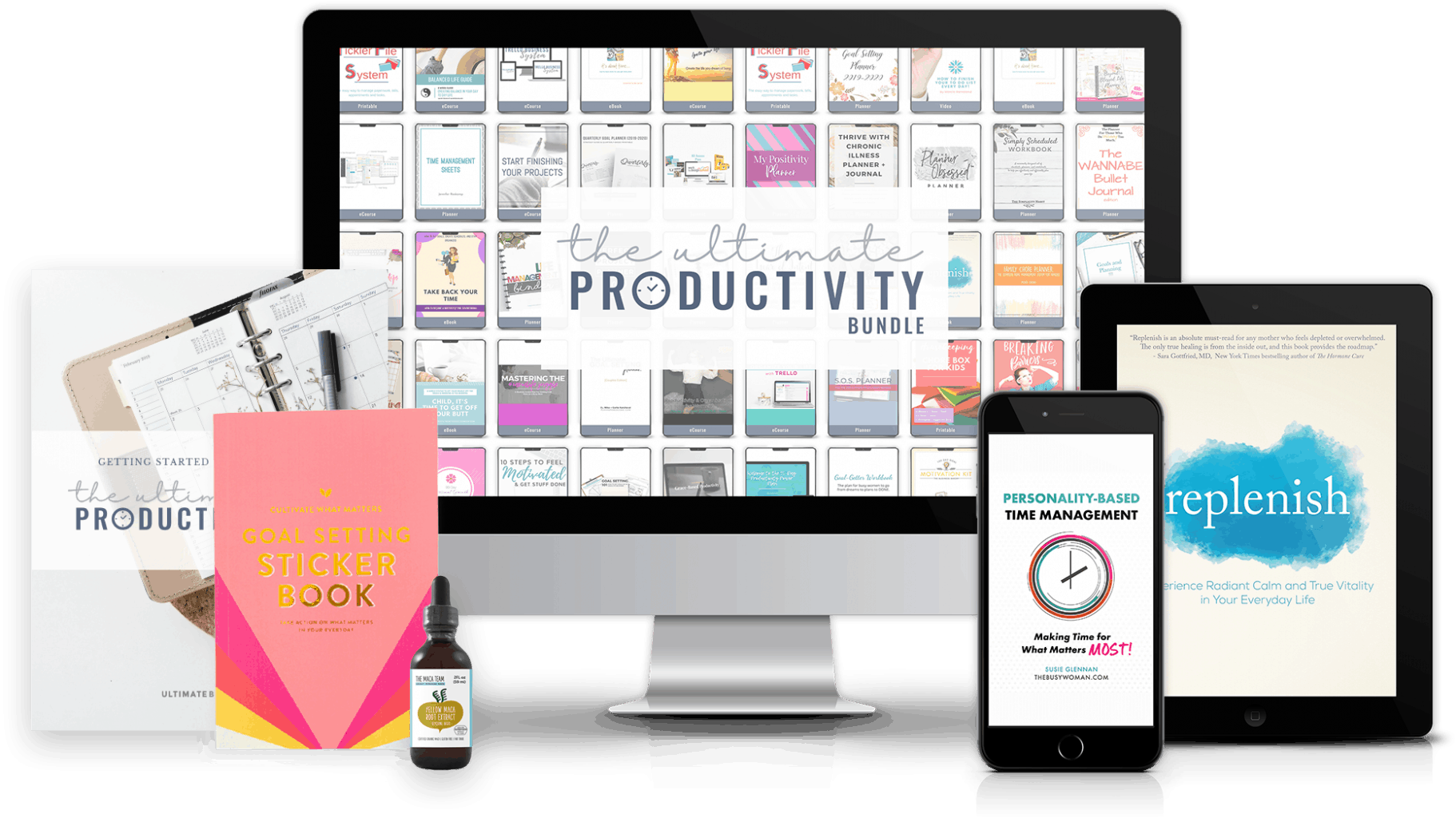 Ultimate Bundles Releases Ultimate Productivity Bundle
Note: The information below applies to the 2019 bundle. For the updated information, see: The 2020 Ultimate Productivity Bundle reveal.
---
As an affiliate partner of various brands and sponsored content, HerPaperRoute may earn commission on qualifying purchases. Disclaimer | Advertise With Us
---
_______________
The 2019 Ultimate Productivity Bundle contains 46 practical guides for real-life productivity, produced by various well known as well as up and coming bloggers and entrepreneurs.
These products will help you:
🫶 Want to Make More Money?🫶
Become a member of HerPaperRoute today and get a toolkit packed with resources to help you make that paper. All for FREE!
---
Set clear goals and priorities so you'll use your time wisely
Create productive routines so you won't fall behind
Get started with tasks instead of procrastinating
Deal with distractions instead of getting sidetracked
Find the energy to be productive all day instead of burning out
46 resources that were realistic, practical, and truly inspiring. Resources that can make your life more joyful and less stressful — at home and at work.
If you add them up, these eBooks, eCourses, and more are worth over $1,500.
But thanks to a special partnership with the smart people who created them, for the next 6 days, you can get the entire collection for only $49.97 in the Ultimate Productivity Bundle.
GET MORE DONE — EVERY DAY, ALL DAY
MORNING
Plan the perfect morning routine to start every day well
Set meaningful goals for your day, month, & year.
Write a strategic to-do list you can actually finish
Break through mental blocks keeping you from being confident and productive
AFTERNOON
Organize your life with printables, checklists, charts & planners
Create schedules and systems for maintaining a clean, organized home
Get more done in less time by managing & tracking your time
Stay motivated throughout the day with simple motivation "recipes"
EVENING
Plan the perfect evening routine to end every day well
Train your kids to help you out around the house
Balance keeping your responsibilities & still spending time with family
Track and celebrate progress on long-term, quarterly goals
What's Included In The Ultimate Productivity Bundle?
Inside the Ultimate Productivity Bundle you'll find:
5 eBooks | 14 eCourses | 26 Printables | and more!
Daily Planners – 9 daily planners
Goal Planners – 6 planners, 1 eCourse, & 1 workbook.
Goal Setting – 5 eCourses.
Home Management – 2 eCourses & 1 eBook.
Home Management Planners – 5 planners & 2 printables.
Mindset & Self Care – 2 eCourses, 1 eBook, 1 planner & 1 workbook.
Productivity At Work – 2 eCourses, 1 summit, 1 workbook & 1 planner.
Time Management – 3 eBooks, 1 eCourse & 1 video.
Overall, $1500 worth of products are included, available for sale in this bundle for just $49.97.
You get all of these and more:
Money-Back Guarantee
If the Ultimate Productivity Bundle doesn't help you master your time and supercharge your productivity, simply email their customer service team within 30 days for a full refund.
Get Your Ultimate Productivity Bundle Now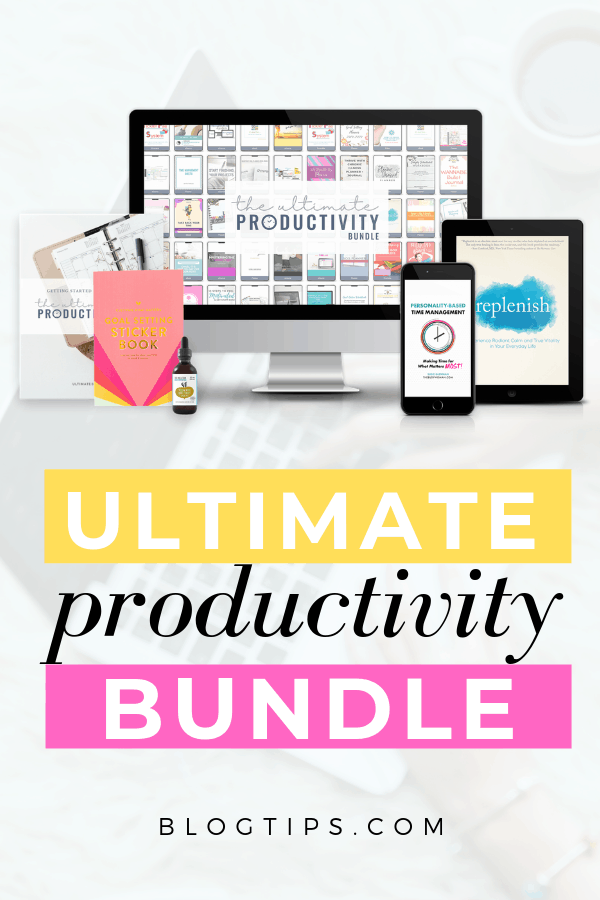 Imagine a day where you had clear goals, got right to work, stayed focused and energized, and checked everything off your to-do list?
Wouldn't you like to have more days like that?
That's what the Ultimate Productivity Bundle is all about.
Helping you spend fewer days feeling behind, stressed, and overwhelmed and enjoy more days crushing your to-do list and making progress on the goals that matter most to you.
I know it can be hard to find time for new learnings when you're struggling just to get your daily tasks done, but making the investment today can set you up for a lifetime of greater productivity, achievement, and happiness.
If that's what you want, I encourage you to get your bundle today.
==> See all the products included in the bundle here.
Keep Reading