How To Create Passive Income With Etsy
Etsy has helped many makers and crafters bring their work and products to a more wider market. But any successful Etsy seller will tell you that setting up your shop is only the first step to a successful business.
You have to allow attention to the details, and even more so to your customers, if you are going to stand out from your competitors.
In addition to reading this post, be sure to read our big list of passive income ideas, with tons more money-making business ideas.
Hey you! Grab yourself a copy of my Profitable Blog Cheatsheet! It will give you a clear blueprint on how to market and monetize your online business!
---
As an affiliate partner of various brands and sponsored content, HerPaperRoute may earn commission on qualifying purchases. Disclaimer | Advertise With Us
---
Access it here:
How To Create Passive Income With Etsy
by Alexandra Ross
🫶 Want to Make More Money?🫶
Become a member of HerPaperRoute today and get a toolkit packed with resources to help you make that paper. All for FREE!
---
In business, it pays to plan your attack ahead of time.
Below we offer some useful tips for taking your Etsy shop to the next level. While some of these tips apply directly to the Etsy marketplace, many will be useful to any small business owner. They are tried-and-true practices that are necessary for achieving success with for your products.
Let these seven steps be your guide to planning and launching your Etsy shop like a pro!
How To Create Passive Income With Etsy: A Successful Etsy Shop Guide
1. Gather The Essentials
Assembling the building blocks for your new business earlier rather than later is key. Doing this will make the process of opening your shop easy, quick and stress-free.
Install the Quick Start Checklist to began preparing all the things you will need, including photos, item prices, and your payment info.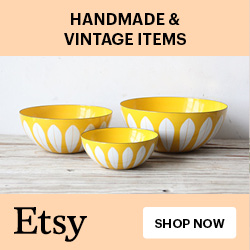 2. Choose A Name
While deciding on a name for your Etsy shop, be sure to do a quick Google search to make sure someone isn't already using the one you are thinking of. Search Etsy, as well as social media to make sure your name is available across all platforms.
While it can be frustrating when the shop name that you have set your heart on is not available, do not let it discourage you. Consider several different shop names options and narrow down the perfect one that no one else has.
3. Do Your Market Research
How to create passive income with Etsy? First, Your Etsy shop does not stay in a vacuum. It is part of a lively marketplace.
So, before you list your items for sale, give some thought to the shops you like best. What are they doing right? What do you think they could do better?
Think about what it is that other shops are doing right, and consider how your shop could do it even better.
How will you stand out and make your own mark in the market?
Also, pay diligence to your opposition and stores selling similar items to your own. You should have a clear idea of what your products will sell for, not just what you feel they are worth.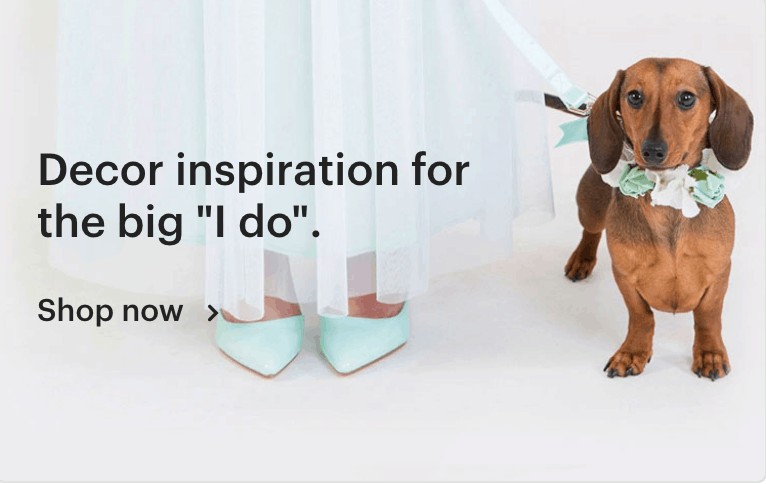 4. Be A Part Of The Community
Being a 'super citizen' in the Etsy community can take you far.
Engage and participate in the site's forums. Reach out to sellers you admire, and ask for their advice, and offer to promote other shops which you think your customers will appreciate.
Supporting other sellers can help them, and it will also help your own store as well.
Related: Your Business Needs A Social Media Game-Plan. Here's How!
Often the audience of your favorite shops will serve as a useful crossover as you build your own. Plus, having support from established sellers will go a long way when you are just getting started.
5. Offer deals
Offering deals and coupons, especially for your loyal customers will encourage return visits, as well as help build your following!
Often a special sale is just the incentive a customer needs to pull the trigger on an item they have been eyeing.
Furthermore, specials can generate interest during slower sales seasons, and keep customers interested to come back to check on items in your shop.
It's important to keep your shop updated with new products regularly. Keeping your shop fresh with new products lets people know you have a vibrant, active business, and encourages customers to keep coming back to see what's new.
6. Develop an Etsy Business Plan
Take some time to scroll through your competitors' shops while taking note of their products, their price ranges, and anything else that may help you develop a competitive brand.
7. Branding & Design
When your shop has a professional look and feel overall, it builds customer trust and makes an important first impression.
Check out these photography resources for shooting professional looking photos of your products. You can use free online tools like Canva to easily create graphics for your shop, too.
If design isn't your thing, hire a professional designer to help you.
Don't only tweet when you're posting a new item. And don't update your blog once a week when you're adding something new to your store. Keep people involved in your business by posting anecdotes about your creation process, giving an inside look at something as its being completed or just keep people up to date on your related endeavors. It's much more interesting that way.

It sounds so corny, but you have to like what you're doing to be successful.

– Alexandra @ The GlamRebelLife
I hope this gave you some insight on how to create passive income with Etsy!
More Resources On Making Making Money Online