You Can Now Make A Shoppable Instagram Feed With Clickable Links! Yes, you read that right.
You can now monetize your Instagram following by adding a shoppable Instagram feed, which is store with clickable links. You can tag products in your images, and people can buy with just a few clicks.
This site features ads and affiliate content Disclosure • Advertise with us
Shoppable Instagram Feed: How To Add Links To Instagram Photos
You don't need a minimum amount of followers to enable this feature.
You can add links to products and services you own, as well as add affiliate links. Actually, you can add links to anything!
You can even connect your Shopify, store and have your Shopify shop feed on Instagram at the same time.
~ Pin This ~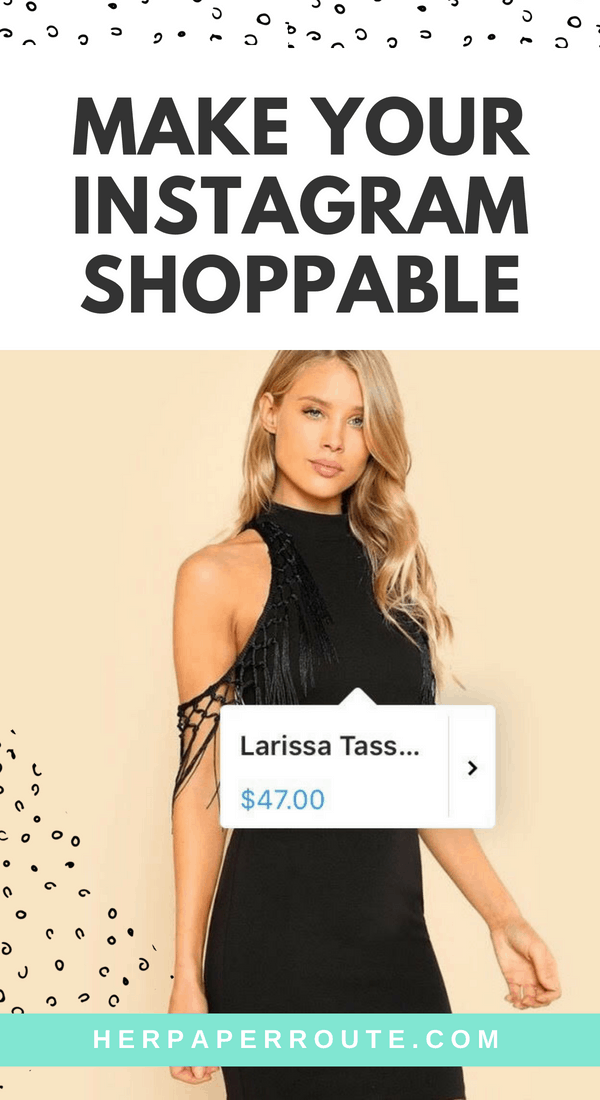 Shoppable Instagram…Ok, This Sounds Complicated
Setting up your Instagram to allow for clickable links requires a few steps, and it may seem confusing at first, but we will cover each step in this post.
You don't need a Shopify account in order to have clickable links on Instagram, but if you do want to connect your Shopify store you can.
If you haven't yet launched your ecommerce shop (or need some tips on how to grow the one you have), get your free 14 Day Trail of Shopify here, and enroll in my free online course "Sell Out" which will show you how to set up and sellout your ecommerce empire.
Shoppable Instagram Links, In A Nutshell
With this guide, you will be able to sell your products on Instagram. You will be able to post an image of your products on Instagram and tag it, which will launch a link that customers can click to view and buy it.
You will have a shoppable Instagram feed in just a few minutes!
Shoppable Instagram Links: Eligibility Requirements
To use the Instagram Sales Channel, you need to meet the following requirements:
You need to be located in the United States, United Kingdom, Canada, Australia, France, Germany, Spain, Italy or Brazil.
You need to have the Facebook channel with an approved Facebook Shop. (See below for a guide on that)
You need a business profile on Instagram.
The Instagram app that you are using needs to be the latest version available in your country.
Products sold on Instagram need to follow Facebook commerce policies

.
Shoppable Instagram Links: Step 1
Set up the Facebook sales channel
Before you begin setting up the Instagram sales channel, make sure that you have a Facebook Shop page and that you have added products to your Facebook catalog.
You will do this via your Facebook Business manager, under 'Catalog.' Set up a free business manager account and connect your Instagram to your Facebook page.
If you aren't already selling on Facebook, then you can set up the Facebook sales channel and make products available to the channel when you create a Facebook product catalog.
If you have published products to Facebook by using the Facebook sales channel, then you meet this requirement.
Create A Product Feed In Excel
First, download the CSV template. You can locate the template in Facebook Business Manager under Business Settings / Data Sources / Catalogs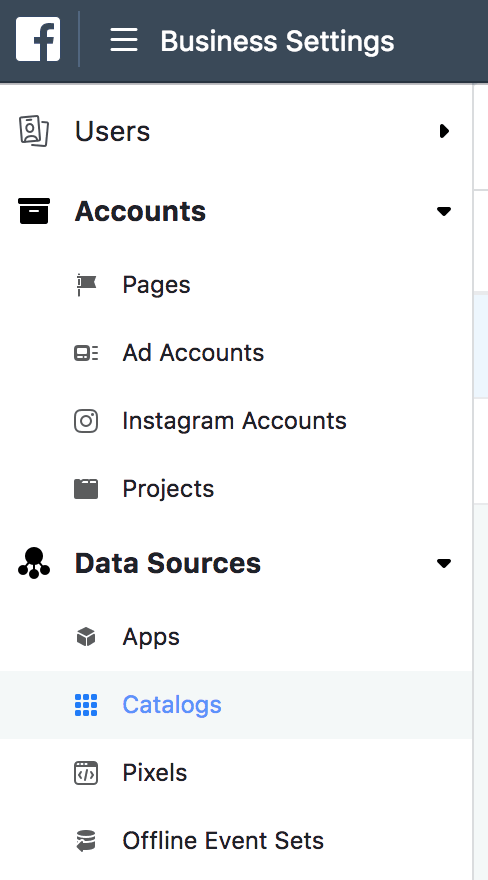 You will find the template on a page that looks like this, below. This is also the page you use to upload the file once you've filled it out.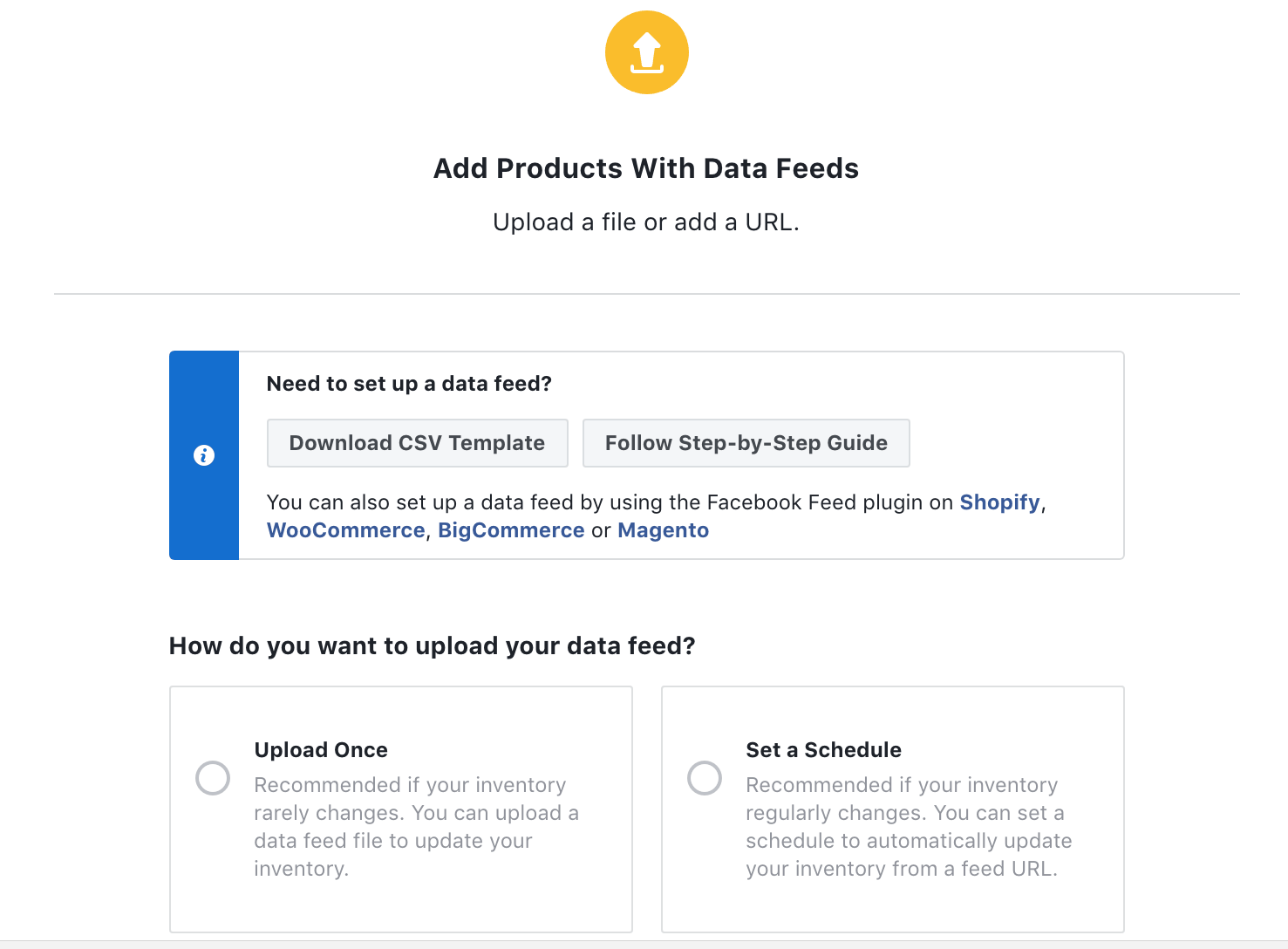 Download that CSV file, and open it in Excel. Add your own product information in place of where Facebook has listed examples. If you are adding affiliate products, put your affiliate links. Make sure that you add links to images too.
Under 'google_product_category' you add a number that associates with what type of product it is. You can find out what that number is here: Google Taxonomy Search Tool
Once you have finished filling out the file, upload it to your catalog in Facebook Business manager (the same page that you downloaded the template from).
Shoppable Instagram Links: Step 2
Set Up Your Instagram Business Profile
To convert any Instagram profile into a business profile, complete the following steps:
Using Instagram, open your profile and then go to your settings.
Tap Switch to a business profile
You will see a notification on Instagram once your shop is approved.
Once you are approved, you will then be able to tag products from your Facebook shop on Instagram, and visitors will now be able to shop your feed.
To take this a step further and connect your Shopify store as well, continue to step 3 below.
Related: 6 Ways To Monetize Your Blog
Shoppable Instagram Links: Step 3
To Connect Shopify, Add The Instagram Sales Channel
To add the Shopify Instagram sales channel, complete the following steps:
In Instagram, make sure that you connect to the Facebook page that you added to Shopify.
From your Shopify admin, click the + button

beside the

Sales channels

heading.

On the Add sales channel dialog, click Instagram to learn more about the sales channel.
Click Add channel.
Log in to your Facebook account page to authenticate your Instagram account in the sales channel.
After you've added your Instagram business profile, your account will be reviewed by Instagram for access to the feature.
When you're approved, you'll see a notification in your Instagram business profile.
Shoppable Instagram Links: Step 4
Manage your product catalog
You can add your product catalog from the Products page in your Instagram business profile options:
Using Instagram, open your business profile options and then go to the Settings section.
Tap Products, and then confirm your Facebook account.
Select the yourstore.myshopify.com product catalog.
Tap Done.
Changing your product's description
To change the product description, name, or price shown in the product tag details, you need to edit the product listing on Shopify and then publish the updated product to the Facebook sales channel.
Note: Your product description cannot be different on Instagram than it is in Shopify.
Shoppable Instagram Links: Step 5
Tagging Products In Instagram Posts
You can tag products in your Instagram posts. Customers who find your tagged products on Instagram can tap a link to view and buy a product in your online store.
Note: Products need to be available in your Facebook catalog to be tagged in an Instagram post.
Tagging products on Instagram
When you see that you're approved in your Instagram business profile and you have added your Facebook product catalog, you can tag your products on Instagram posts.
Note: When you tag a product on Instagram that has more than one variant in Shopify, you need to choose a variant for the product tag.
To enable product tagging:
Free Course: Learn How To Start A Dropshipping Business
"Sell Out" is a self-paced online course designed to show you how easy it is to start and scale your business for online success.
In Sell Out You Will Learn:
How to launch your own online store and make your first sale with Shopify, or improve your established online store if you already have one
How to create, navigate and dominate Facebook™ advertising campaigns, with stunning ads that can not be ignored
Brand differentiation, Pixel placement, campaign optimization
How to target your ideal customers using the Facebook™ Ad Manager Dashboard
How to integrate these marketing strategies into an eCommerce setting,
Learn the secrets to running an eCommerce empire without owning any inventory!
Get My FREE Toolkit
The HerPaperRoute Profitable Blog Toolkit is my members-only resource library of tools to help you start a blog develop it into a thriving, income earning business!
Profitable Blog Cheatsheet!

Styled Stock Photos!

Social Media Marketing Planner! & More!