30 Day Instagram Challenge
Would you like to join a free 30 Day Instagram Challenge? This week Instagram announced that finally, auto-scheduling and auto-posting from third-party vendors is allowed!
I am going to show you how to enable this feature on your account, and share some strategies on how to rock your Instagram like a pro.
Instagram Now Allows Auto-Scheduling & Auto-Posting!
What Does This Auto-Posting Instagram Announcement Mean?
What this means is that now you can schedule your Instagram posts in Tailwind, and they will just post them for you, without needing to send a notification to you to post it yourself, as was the issue before now.
---
As an affiliate partner of various brands and sponsored content, HerPaperRoute may earn commission on qualifying purchases. Disclaimer | Advertise With Us
---
This new feature will save you a ton of time!
How To Auto-Schedule Your Instagram
To enable this feature to work, here's what to do:
This new feature is currently only available to business accounts. Log into your Instagram, click edit profile, and switch your account to a business account, if you aren't already using one.
🫶 Want to Make More Money?🫶
Become a member of HerPaperRoute today and get a toolkit packed with resources to help you make that paper. All for FREE!
---
Then log into Tailwind and start uploading your images and filling out the captions. You can use the Tailwind Hashtag Finder to discover the best hashtags to include.
Next, schedule when you want the images to be posted to your Instagram account.
That's it! No push notifications, no 'time to post' reminders. Your Instagram account is now automated, just like your other social accounts are with Smarterqueue.
30 Day Instagram Challenge
To celebrate the Instagram auto-scheduling announcement, I am doing a 30 Day Instagram challenge and I would love it if you'd join me!
I have created this 30 Day Instagram Challenge as a way to boost my engagement, discover new accounts to follow, and hopefully reach some new followers at the same time.
We all want to grow our Instagram accounts and beat the dreaded Instagram algorithm, and this 30 Day Instagram Challenge specifically addresses this!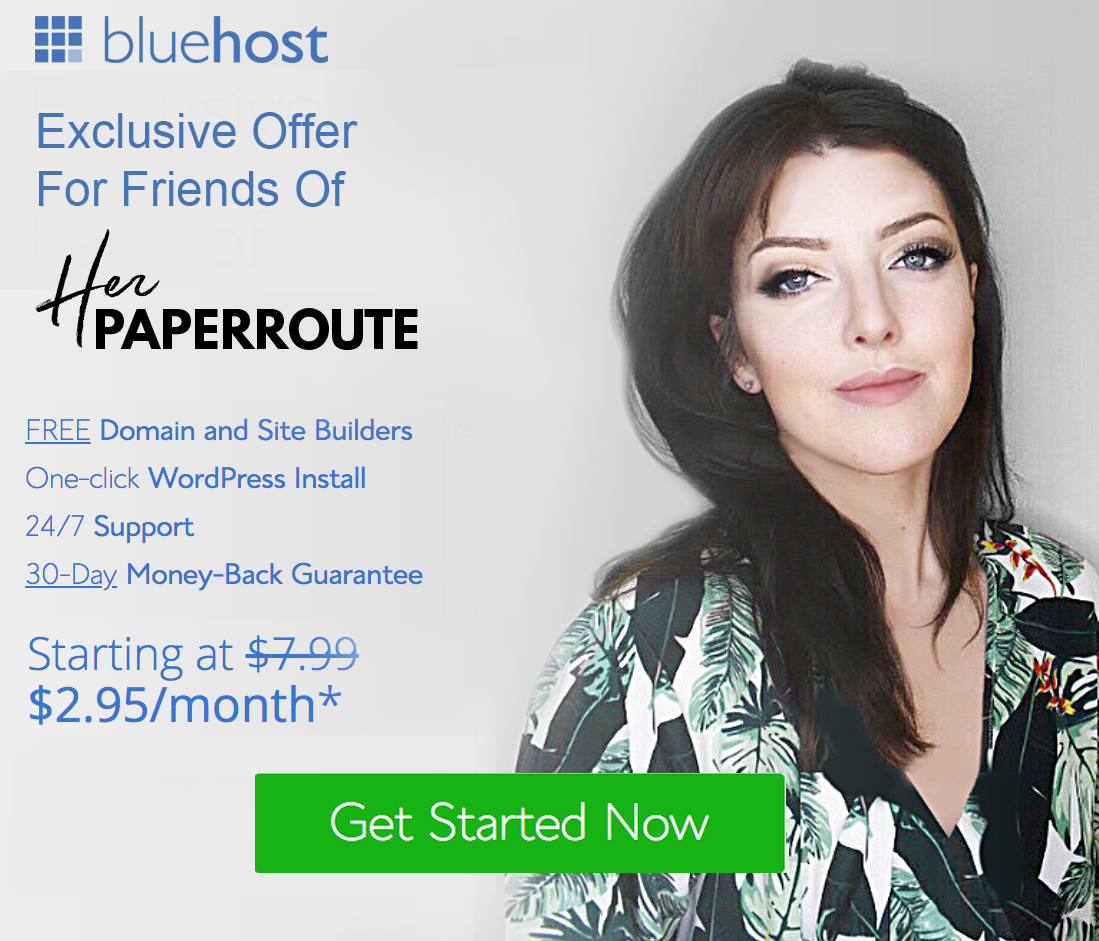 Beating The Instagram Algorithm
Instagram only shows your latest post to 15% of your followers. If your post does well with those followers in the first half hour, say, you get a lot of likes from them, then Instagram will show the post to a few more of your followers, and so on.
When you engage with other accounts, give likes, give comments, and reply to people who comment on your images, your ranking goes up, and so does your audience size.
Basically, Instagram wants to see that you are using the platform like a real person. Instagram rewards you by boosting you in the algorithm and showing your account to more people when you are active and engaging.
Checking in once in a while just to see how many likes you got and then leaving does nothing for your rank in the algorithm, in fact, it affects your rank negatively and sets you back.
The trick to growing your Instagram account and ranking high in the algorithm comes down to three things.
Consistency – You need to keep your account active by posting new content every day
Engagement – You need to engage with other accounts, such as giving likes and comments and responding to everyone who engages with you
Aesthetics – Instagram is a visual platform, and the most important thing about the content you post is that it must be visually pleasing to look at
This 30 Day Instagram Challenge Aims To Boost You In The IG Algorithm
Here's the deal:
Instagram Challenge
Pst 1-2 photos to Instagram EVERY DAY for 30 days.
First off, that is going to be a challenge in itself because that is a lot of space to fill up with content. You will really have to plan ahead.
Use Tailwind to plan your feed, plan your captions, hashtags and schedule the images to be auto-posted each day.
You can even pre-plan the layout of your Instagram page with Tailwind by using the 9 Grid Feed feature.
This way you can make sure that your images are visually pleasing and will look good together, before they go live.
Haute Hashtags Instagram eBook
While you are planning your posts, you will want to make sure you use the best hashtags for your niche. You can get my ebook Haute Hashtags, which includes over 1000 of the best hashtags for bloggers and entrepreneurs for free here:
Finally, at set times throughout the day, log into Instagram and engage with others. Follow new accounts, like photos and leave genuine comments (more than 4 words). Actively and reply to everyone who has commented on your images.
Ready to start your 30 Day Instagram Challenge?!
How To Join The 30 Day Instagram Challenge
You can join this challenge by starting any day you want, any time of month or year, so why not start with today?
What to do:
Set up LinkTree (free) or make your own LinkTree alternative, in your Instagram bio, with all the links you want people to go to, such as your blog, your affiliate links, your business sales pages, your email opt-in, ect)
Get the Tailwind app, (here's a free trial) and start uploading, planning and scheduling your images
Then, all you need to do is hang out on Instagram a bit each day and be your awesome, engaging self!
After 30 days, see how many new followers you've made
Don't forget to download my FREE Instagram hashtags ebook!

Free Instagram Marketing Training
Watch this FREE Instagram training video now to finally get your Instagram account up to par! Here's your invite to the webinar.
After you watch that you will have clarity and a plan to tackle your Instagram marketing strategy for good.
As well, Follow me @HerPaperRoute and let me know how the challenge goes for you!