10 Amazing Content Marketing Strategy Tips To Grow Your Blog
Content marketing is continuing to prove itself as one of the most powerful ways for businesses to increase brand awareness and for bloggers to grow their readership numbers.
When it's done right, you can develop a content marketing strategy that grows your blog in powerful ways.
Use these tips to reach new customers, make more sales, and increase the overall traffic to your blog.
10 Amazing And Effective Content Marketing Strategy Tips To Grow Your Blog
Content marketing, also known as blog marketing is where bloggers write an informative post either on their own blog or as a guest post on another website, using the article to advertise a product they are selling.
---
As an affiliate partner of various brands and sponsored content, HerPaperRoute may earn commission on qualifying purchases. Disclaimer | Advertise With Us
---
Here are 10 content marketing strategies and general blog marketing tips to help you promote your content like a pro.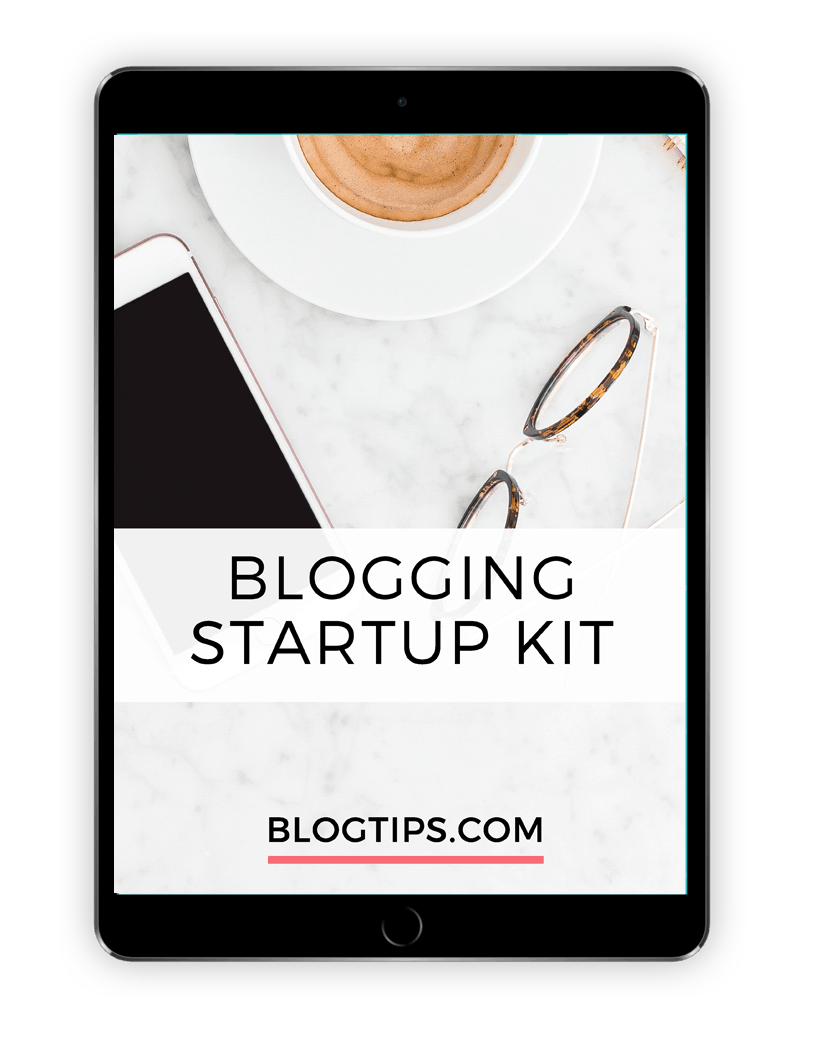 Get Your FREE Blogging Startup Kit:
1. Aim for quality and quantity
If you want to be successful in your content marketing strategy, it is important to find a balance between writing quality articles and writing a useful quantity of them.
You can sit down and churn out ten articles a day, but if they are full of useless and indistinctive information that no one cares to read, you are wasting your time.
🫶 Want to Make More Money?🫶
Become a member of HerPaperRoute today and get a toolkit packed with resources to help you make that paper. All for FREE!
---
Plan, instead, to set a goal to write only a few quality articles each week and put all of your efforts into doing just that.
2. Your Headline Is The Bait
The first thing that readers are going to notice is your blog headline, so you have to make it appealing.
Do you know the secrets of how to write click-worthy blog titles?
Does your headline promise to answer their question?
Does it grab their attention?
Does it make them want to read the rest of the article?
Spend time on your article title to make sure that it not only sounds good but sounds like an article they have to read.
Having your headline start with a phrase like "How to" or "Top 10" is very effective at drawing in readers.
Related: How To Start A 6 Figure Blog For Free
3. Find The Right Keywords
Know what keywords and phrases are going to be searched for most online.
Write down your important niche keywords and then do research to see how Internet search users are entering their own queries into search engines like Google.
The Google Ads Keyword tool is handy in that you can enter in your keywords and see how many people are searching for them.
You will also see what different phrasing is used around those keywords.
Always choose keywords and phrases that make sense.
Learn more about how to do keyword research, and be sure to enroll in our free Learn SEO Beginners course.
4. Maintain The Right Keyword Density
The last thing you want to do once you've found your right keywords is to over-saturate each article with them.
This can cause your content to sound unnatural and throw off the message of the article.
Remember: you are writing for the readers, not the search engines.
The better your writing, the more readers are going to share your content, which will help with your ranking naturally.
The acceptable amount of keyword density is about 2%, so for a 500-word article, use variations of your keywords no more than 10 times.
5. Make It Easy To Read
With online content, readers typically do not have enough attention span to get through a long and wordy article.
That's not to say you shouldn't write long in-depth articles. You absolutely must write long, in-depth articles, but it's important to present it in a way that's easy to digest.
Presenting your readers with one never-ending big 'wall of text' paragraph is a major no-no.
Break up paragraphs into short sentences.
Break up the article into chunks by adding bullet lists (like this!) where you can.
Make use of headings (h2, h3, h4), so you can break the content down under sub-headlines.
It's not unusual for readers to scan quickly over an article to see if it has the information they need before settling in to read it from the beginning.
6. Always proofread and do a spelling and grammar check
The point of writing articles is to show others that you are knowledgeable and even an expert in your niche.
You want readers to be confident that you will tell them all they need to know. That image is damaged each time you have a number of misspelled words or grammatical mistakes in your content.
Always write your blog posts with the free Grammarly extension installed on your browser. It catches errors as you type them.
7. Stay on top of industry trends
Whatever your niche, be sure to do research often in order to stay current on what people are talking about, what they want to know, what they need.
This will help give you more ideas about what topics you should be writing about. Take some time to observe.
The path to success is simple. Identify bloggers in your niche who are already doing an amazing job of gathering followers, providing content and captivating the imagination of their supporters.
These people are your role models. You want to monitor their every move and use an amalgamation of their practices to emulate your own high flying campaign.
Watch what your role models are doing, which platforms they are using and how.
Develop your content marketing strategy in line with this. You don't need to reinvent the wheel here. To monitor your role models with ease:
Use SemRush.
Set a Google Alert. Whenever your keyword, brand, product, niche or competitor is mentioned online.
One of the best and easiest way to stay in the loop with leaders in your niche is to get on their email list. More info on this below!
Sign up for the weekly newsletter of the people and businesses whom you admire, as well as your competitors.
This way you will have industry news delivered to your inbox without you having to lift a finger to find it.
If you are interested in learning about blogging, SEO and WordPress, join our list below.
I will send you a free copy of the Blog StartUp Kit as a thank you!
8. Learn How To Use Pinterest Like A Pro Marketer
If you are starting to consider yourself a marketer, but you still think that Pinterest is just for recipes and crafts, think again.
Pinterest is the second largest search engine, with more than 250 million monthly users.
Because it is a visual search platform with so many active users, it is a goldmine for marketers.
Pinterest has the power to grow your blog and income faster than traditional search engines.
This is because with Pinterest there is no wait period or "sandboxing", no need to have a high DA or any followers in order to rank high in search results.
If you put in a few hours learning how to pin strategically and learn Pinterest Marketing, you can have results the same day you pin content.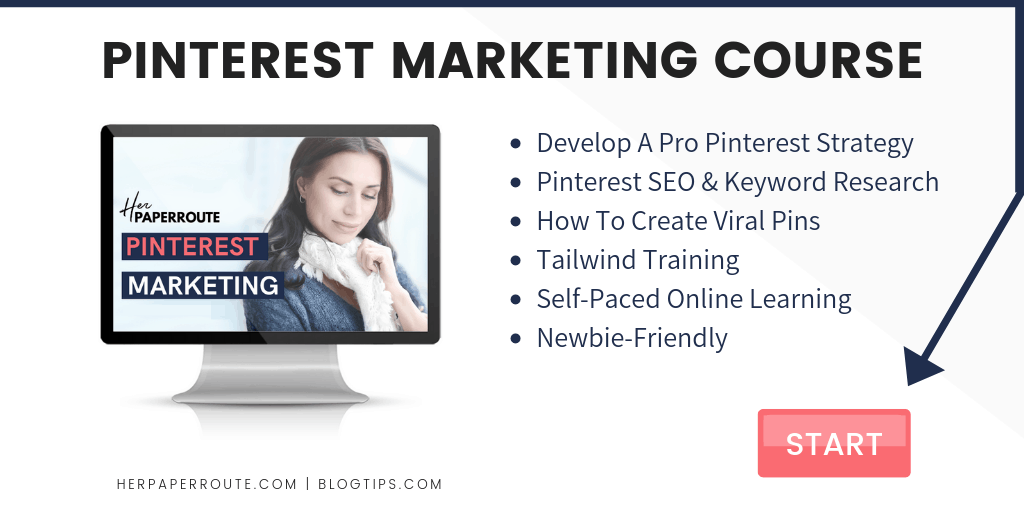 By the way, follow us on Pinterest @herpaperroute and have a look at some of our top performing boards for blog tips and content marketing strategies.
9. Build A Targeted Following
As you are growing your blog utilizing content marketing and social media, make it a focus to target a specific niche audience.
It is tempting to follow anyone and everyone when you first set out in the world of social media and blog marketing.
But if you don't take care to focus your energy on fine-tuning the type of account you follow from the get-go, you will find that your efforts will be wasted on an audience that isn't your ideal reader and customer.
Which will only make it harder for you to make sales from them later.
The best way to build a relevant following is to start interacting with people who express an interest in your field.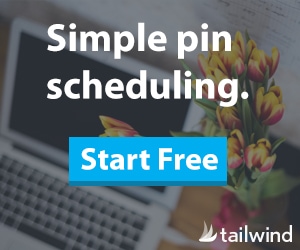 Your role models are likely to hold authority within the platforms they utilize; logic dictates that their followers may also be interested in your offerings (assuming you identified them based on relevance).
Spend some time following and engaging with your role model's followers.
Another way to find targeted followers on social media is by Twitter mining.
10. Create An Effective Call-To-Action
Your call-to-action is the blurb at the end of your article where you get the opportunity to tell readers more about you and your business.
Do not write a one-line description and attach a link to your website and call it good.
Give details that are important to readers to show them you are an expert. Include your contact information and mention your free opt-in incentive, such as "click here for a free e-book."
10 Amazing Content Marketing Strategy Tips To Grow Your Blog – Conclusion
Each of these content marketing tips will help you to build an effective strategy to benefit your blog or business.
Get started making the best content possible, start guest posting, and promoting your articles now.
Each article will represent a lure to bring new people to your brand.
Keep Reading
Connect with us on Facebook @herpaperroute | Twitter @herpaperroute | and Pinterest @herpaperroute and sign up below for a helpful new blog tip each week.