Free Keyword Rank Checker – How To See Google Ranking
Today I want to share with you a keyword rank checker which you can use to see your website ranking on Google, and it's 100% free.
In fact, you probably already have this tool, and didn't even know it had this feature!
In this article, I'll show you the best organic rank checker (website rank checker) to see which keywords are ranking your website on Google.
Read to to see how to check keyword ranking easily.
---
As an affiliate partner of various brands and sponsored content, HerPaperRoute may earn commission on qualifying purchases. Disclaimer | Advertise With Us
---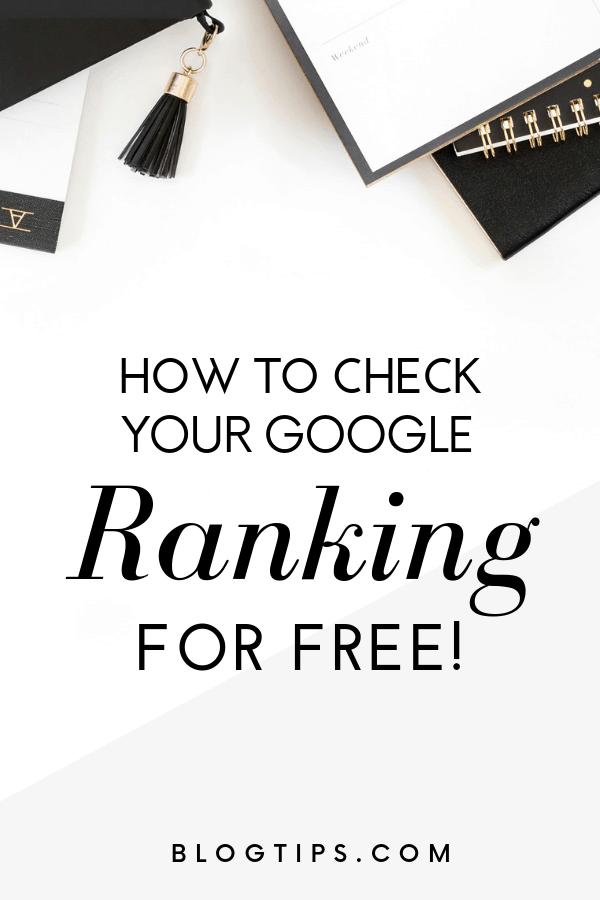 Free Keyword Rank Checker & Organic Traffic
When it comes to running a successful blog, getting organic traffic and ranking on the first page of Google is extremely important.
You need to use keywords that people are actively searching for in order for your website to show up on the first page of Google.
So, once you have done your keyword research and published a few blog posts with smart SEO techniques, how do you check what keywords are working?
🫶 Want to Make More Money?🫶
Become a member of HerPaperRoute today and get a toolkit packed with resources to help you make that paper. All for FREE!
---
With this easy keyword rank checker tutorial, you will be able to see:
What keywords your blog is ranking for
What position your blog appears on Google for those keywords
How many people have clicked to your blog from that keyword
Which of your blog posts are ranking the highest/lowest
100% free!
Keyword Rank Checker For Free
There are many tools that offer a keyword rank checker, but most charge a premium to see this information.
Online keyword tools like Semrush and KeySearch are fantastic tools that allow for limited keyword research without having to pay for a premium plan.
But in order to use their keyword rank checker features and see every single keyword your blog ranks for, you would need to pay.
This is unnecessary, since you already have access to this information for free, within your Google Search Console!
That's right! You can see your entire keyword rank history within your free Google Search Console dashboard.
I'll show you how to find it.
Free Keyword Rank Checker
This tutorial assumes that you already have your website connected to Google Search Console.
If you haven't done that yet, you will need to do this first: How to correctly connect your blog to Google Search Console.
Log In To Google Search Console
Once you are logged in, you will either be using the new Google Search Console or the old version.
I will show you how to navigate both versions.
Using The New Google Search Console:
Select your website, and then in the left side menu, click "Performance"
You will then see a page that looks like this. Click the purple box that says "Average Position"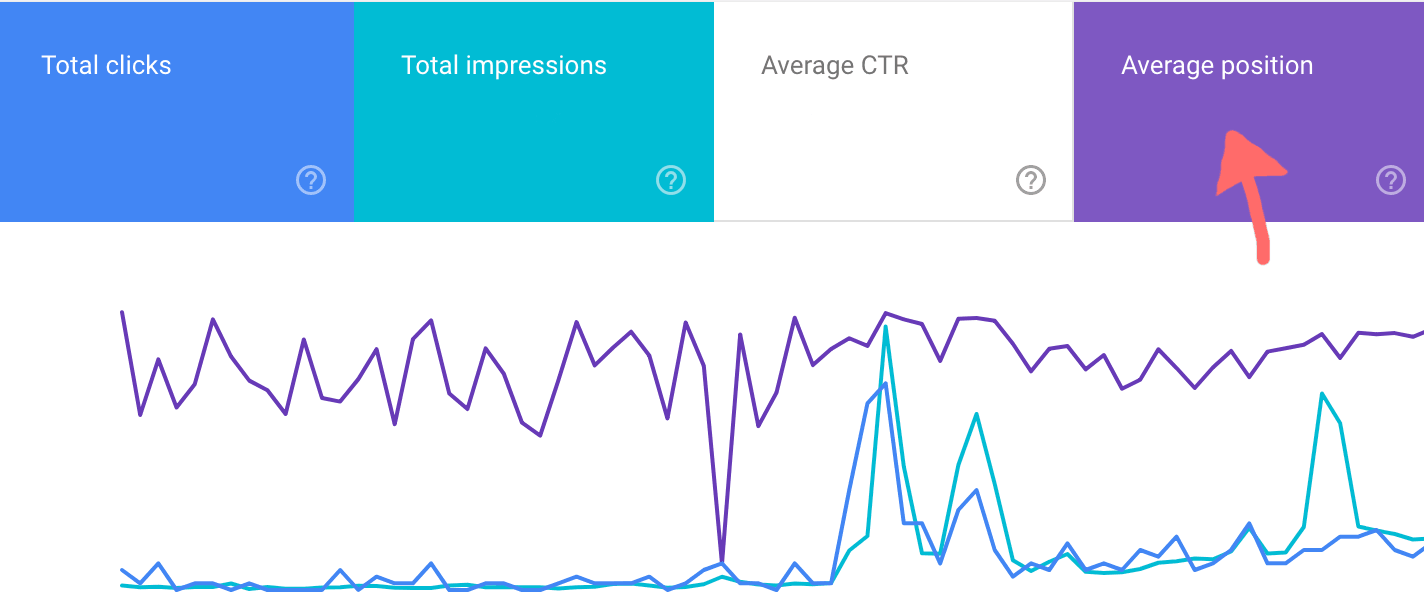 You will now see a chart of every keyword that your blog currently ranks on Google for!
If you have been ranking for a while, this could be several hundreds of pages.
You can see how many impressions and clicks your website has received, and the average position it ranks for on Google.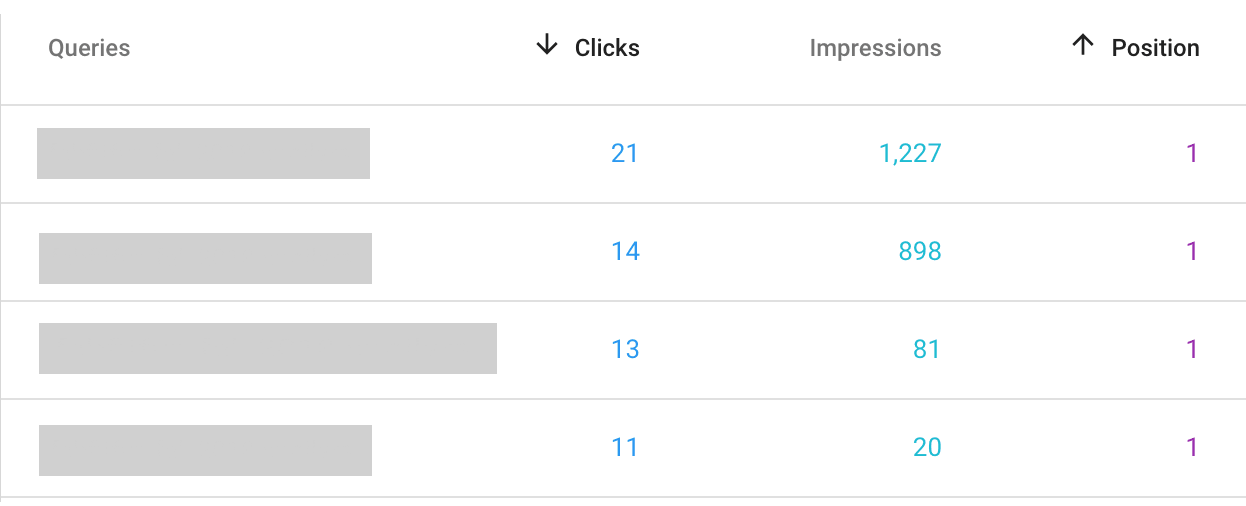 In the image example above I have greyed out my keywords. But when you look at yours you will see the exact keywords and keyword phrases that your website is ranking for.
Pretty amazing, right?
Using The Old Google Search Console:
Using the old Google Search Console to check your website ranking, the steps are similar. Select your website, and then in the left side menu, click "Search Traffic" and then "Search Analytics."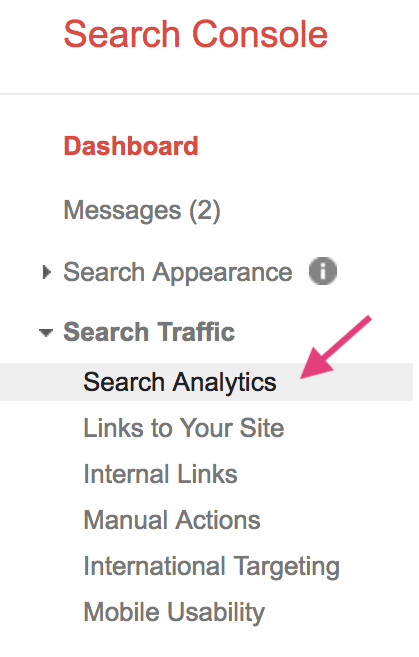 From there, you will see a chart with a menu that looks like this:
Select "Clicks" "Position" and "Queries" and choose a date range. All of your keyword ranking info will then be revealed!
Free Keyword Rank Checker
How amazing is that? All of this information was there all this time and you may not have even known it.
Now you can check and see what keywords your blog is ranking for at any time, completely free of charge.

More SEO Tips
Enroll in our free SEO Course