Top 5 Reasons Debt Consolidation Helps Entrepreneurs
How Can Debt Consolidation Help Entrepreneurs? If your business has reached a point where it has piling debts, and you are stuck unable to grow and expand because of it, it may be time to consider debt consolidation.
Today we will explore a few reasons why the option to consolidate debt can be beneficial for entrepreneurs. Let's look at how you can improve your company's finances while protecting your reputation in the market.
Top 5 Reasons Debt Consolidation Helps Entrepreneurs Improve Business Finances
By guest writer Terry Godier
Like most entrepreneurs, you understand the need to apply for suitable commercial loans occasionally.
---
As an affiliate partner of various brands and sponsored content, HerPaperRoute may earn commission on qualifying purchases. Disclaimer | Advertise With Us
---
This is why you approach prominent financial institutions and fulfill their eligibility requirements. You need the money to explore new investment avenues and streamline your market operations.
It is a convenient way for you to expand your establishment.
However, prominent financial experts say you need to understand an important fact.
🫶 Want to Make More Money?🫶
Become a member of HerPaperRoute today and get a toolkit packed with resources to help you make that paper. All for FREE!
---
You should never accumulate more debts than you can manage.
If this is the case, you will be losing sleep over how to salvage your struggling business.
The last thing you want to do is the file an application of bankruptcy.
Such a step can tarnish your reputation and creditworthiness in the market. But there is another way.
Printable Budget Planner – Free Download
To make money management easier for you, we've created a helpful budget planner – you can have it for free! Just let me know where to send it:
Why do startup businesses go bankrupt?
Recent research shows that almost half of all startups shut down within just five years.
This is because of the insurmountable debts the owners of these accumulate during this period.
They find it virtually impossible to continue their market operations.
No one is willing to give these entrepreneurs the funds they need. Even large corporate organizations are struggling to keep afloat in the bleak economic conditions.
The officials operating such establishments are doubtful whether they overcome their debt problems.
This is the reason why these professionals say entrepreneurs should seriously consider debt consolidation.
Related: How To Start A 6 Figure Blog For Free
Why do entrepreneurs opt for debt consolidation?
Debt consolidation is very simple, it involves combining all your existing small business loans into only a single account.
This is generally available at a low rate of interest. You then use the funds available under this scheme to pay off your existing debts.
Once this is over, you only have the consolidation loan to clear. It becomes much less of a burden on you.
This also puts you in a better position when it comes to managing your business finances. It can help you to restore your peace of mind.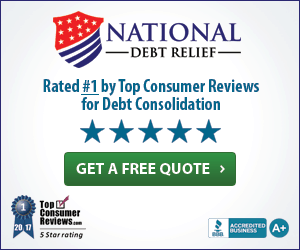 Here are five important reasons why you may consider debt consolidation as an option:
1. You Are Having trouble keeping track of multiple payments
Entrepreneurs know how stressful it can be owing multiple debts to different financial institutions. You need to remember the dues dates of different installment payments.
This can prove to be a tall order.
You can't afford to default on any one of them, as you are aware that is enough to get into serious trouble as the creditworthiness comes into question.
This can damage your reputation, too. As creditors begin to lose faith in you, and business people start to curtail their commercial activities with you. This is the last thing you want.
2. Avail lower rate of interest
This is perhaps one of the primary motives why entrepreneurs opt for debt consolidation. You can use it to help pay a much lower rate of interest on the amount owed.
This makes it easier for you to get your finances in order. In the process, you can also save money.
the PROFITABLE entrepreneur TOOLKIT
Sign up to get instant access to over $3600 in resources for entrepreneurs and bloggers – for free!
3. Suitable service provider to work with
Debt consolidation negotiations are generally very complex.
As an entrepreneur, you need to convince financiers you are unable to clear existing dues.
However, opting for this scheme can put you in a position to do so. It is a much better option of filing for bankruptcy.
This is why you need to work with a proficient corporate service provider to help them out. However, you need to ensure this company has a good reputation in the market.
Moreover, the organization should have a record of providing exemplary services to their customers in such matters.
Only then can you get the results you are looking for.
[adsense]
4. An effort to break the vicious cycle of debt
Entrepreneurs who opt for this option understand the need to break free from the vicious cycle of mounting debts.
This is the step towards getting your organizations' finances in order.
It is also the reason why you may enter into discussion with your lenders. After all, bankruptcy doesn't help anyone in the long-run.
Bankruptcy can tarnish your creditworthiness, in the progress and financiers lose their money.
Opting for debt consolidation allows you regain credibility in the market.
It offers a win-win situation for everyone.
5. Avoid making the mistakes of the past
Entrepreneurs who opt for debt consolidation can learn a very important lesson. You will realize what action led you to get into such a position in the first place.
Moving forward, you are likely to make it a point not to repeat these past financial mistakes. For this, you need to be completely honest with yourself.
Becoming more prudent when it comes to managing money matters goes a long way in helping improve your establishment's financial position over time.
Top 5 Reasons Debt Consolidation Helps Entrepreneurs Improve Business Finances, In Conclusion
Debt consolidation is often a necessary way for entrepreneurs to pay off considerable outstanding loans, and improve a financial situation.
Such a step goes a long way in avoiding declaring yourself bankrupt in a court of law.
In the process, you are able to salvage your reputation in the market. People still regard you and your business to be trustworthy.
__________
Terry Godier is an experienced and skilled business consultant and Financial advisor. He helps clients both personal and professional in long-term wealth building plans. He shares advice on Business, Entrepreneurship, Marketing, Social Media.
Keep Reading