Teachable Review: Is It Worth The Money?
Let's explore a Teachable review. Because, with so many different online course platforms out there, it can be hard to know which one to choose.
Successfully selling your own online course is like the holy grail of profitable blogging. Course creation is one of the top goals of bloggers when it comes to monetization milestones.
And for good reason! When you have a course available to be purchased, the sales come in as a continuous source of passive income.
In this review, we'll take a look at Teachable's unique features, how it works, and how to sell your own courses using the platform.
---
As an affiliate partner of various brands and sponsored content, HerPaperRoute may earn commission on qualifying purchases. Disclaimer | Advertise With Us
---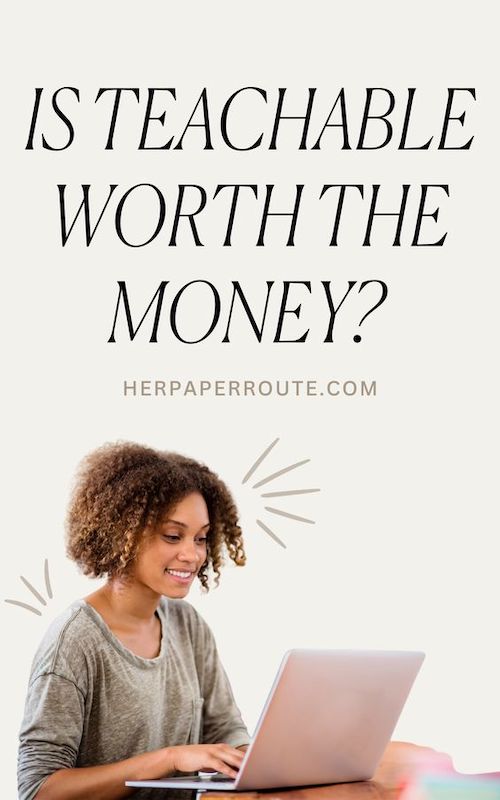 What is Teachable?
Teachable is an LMS platform for writers, creators, and digital educators that wish to build and sell online classes.
It's a cutting-edge online education platform where online courses and subscriptions can be created with ease.
Advanced course features, certification processes, one-click upsells, as well as other marketing capabilities, are just some of the elements that set it apart.
🫶 Want to Make More Money?🫶
Become a member of HerPaperRoute today and get a toolkit packed with resources to help you make that paper. All for FREE!
---
Fun fact, did you know that Teachable's name when it launched was 'Fedora'? LOL! M'laaady,,,
It was originally called Fedora and was developed by Ankur Nagpal. In 2020, Hotmart paid around a quarter-billion dollars for the company back in 2020, and business has been booming ever since.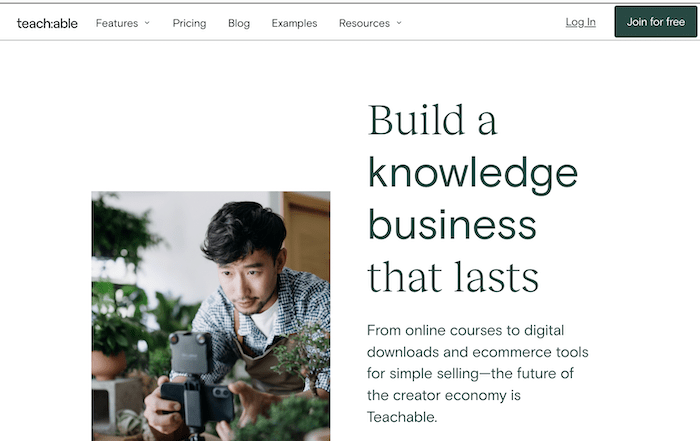 Who is Teachable for?
Teachable is a platform for academics, writers, creatives, and content providers that wish to build and offer online courses to their audiences or fans.
Teachable can also be used to establish a membership site and interact with your customers.
Teachable has been used by over 100,000 teachers to develop over 34,000 programs for millions of students worldwide. It is also used by top online entrepreneurs to sell seven-figure products to their consumers.
Achieving any source of passive income from your blogging efforts is awesome, and course creation is supreme!
You do the work in creating the lessons once, and then it sells over and over again without you having to do a thing.
Although many bloggers dream about the course they would like to teach, only a few people actually take the steps to actually create and launch it.
Read: How to build your first online course (ultimate guide)
How Does Teachable Work?
Teachable asks you to establish a school that represents your brand or website when you sign up. A subdomain address can be used to connect this school to your webpage.
You can modify the design of their new school as a new program maker by altering the logo, typefaces, and color palette.
Students may choose to enroll in school before enrolling in a course. You can also give them access to all of the other programs for a single cost.
It is up to you how you wish to educate and sell online. Students are given an ID number so they can see their classes from all schools in one place.
Get your free copy of the Course Planning Kit: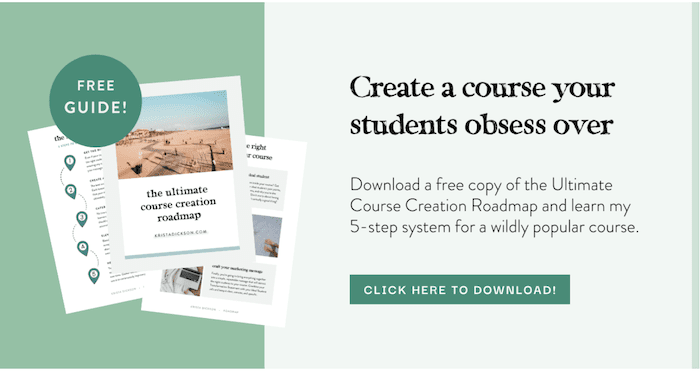 How To Make A Course On Teachable
When you begin using Teachable, it is best to plan your program courses and units and collect your resources.
Unsurprisingly, Teachable cannot assist you with this. While it's pretty simple to create an online course, it's not a speedy process.
Upload your videos, Pdf files, and slideshows to the course site if you have them available. You can also import files from platforms such as Dropbox, Google Drive, and One Drive.
Next, using a drag-and-drop course designer, arrange them as you see fit. During this step, you divide a program into modules, each with its own set of lessons.
Alternatively, you might simply stick to a certain amount of lessons.
Teachable stores videos and other content within the LMS, so you never have to risk losing everything. You also have control over your students' course data.
If you're worried, you can always download your student records, contact list, and profit details.
Read: Fatal first-time course creator fails to learn from
Enrollments
Teachable displays who enrolled in a program, what courses they completed, and their overall progress.
From the homepage, you can effortlessly enroll or disenroll students.
Your students can download all of your Teachable course contents in one go, or you can trickle-feed them your content.
Again, you have the option to allow full enrollment or access at any stage.
If any of your students request a course refund, they can do this immediately within Teachable, so you'll receive very few customer service requests as a result.
Teachable also allows you to change the language for overseas students as well.
Student Interaction
Email is the simplest way to communicate with both new and returning students. Introduce them to your course, encourage comments, or inform them about a class session, unit, or even a course.
It works with well-known email service providers such as ConvertKit.
Try using the Teachable platform's built-in email service to send customers updates about your courses, too.
After releasing a new lesson, go to the relevant course, pick all students, and deliver them a broadcasted email from Teachable.
It's also an effective marketing tool for informing students about additional courses. Individual students can also be messaged separately.
Quizzes
It can be useful to see how far your students have come at times. You can quickly generate multiple-choice quizzes with Teachable.
You can enter as many different answers as you wish or specify that you only want one. Quizzes can be evaluated, and the results can be viewed in the analysis reports.
While it is a useful tool, it does have its limitations. Teachable does not allow you to provide participants with comments on their responses.
You cannot generate random questions, upload them, or save them for later use. Many other Teachable reviews point out that this is a key issue with the platform.
Certificates
It's great to be able to produce course completion certificates that can be awarded to students who finish your programs.
There are 3 templates that you can add your brand name, logo, signature, and modify the colors or wording.
The tool adds the name of your institution, the program, and the individual instantly.
However, these auto-generated portions cannot be removed from the certificate. You may also create a bespoke certificate using HTML or Liquid.
Selling Your Courses
The most important aspect of Teachable is making a course so that you can sell it and make money. You may choose to provide a free course to accompany a book, commodity, or resource.
However, the majority of course creators strive to make money.
Teachable offers a variety of sales page layouts that are geared to sell. They use a drag-and-drop editor. You can customize these themes if you know how to design a page in WordPress.
Likewise, before creating the sales page, we suggest preparing the sales letter and collecting pictures for the class in question.
Users can also link their Teachable classroom to a personal web address.
Instead, you can use Clickfunnels or LeadPages to build a homepage that links directly to the Teachable purchase page.
Teachable allows for the customization of the checkout procedure.
You might include information regarding guarantees, assistance, and feedback to persuade potential students who are on the edge of abandoning their cart.
Teachable allows for complex pricing options such as one-time payments, subscriptions, payment plans, and so on. It takes PayPal, Stripe, and the majority of debit and credit cards, including Visa and MasterCard.
From your dashboard, you will be able to see how many students joined up in the previous month as well as how much money you earned from every course during that time period.
Handling refunds and cancellations is a necessary element of conducting business on the Internet.
Within Teachable, canceling a student membership and issuing a return to another customer is a simple process.
You may want to set up student discounts within Teachable. Simply enter the amount you wish to deduct from the original price, and it will create a coupon and a personalized link.
Then, provide one of the options to the student.
Processing Payments
Teachable has 2 payment processing alternatives. It can be a little complicated, so it's critical to do it properly.
Teachable Funds is the first method, in which Teachable receives payments on your part and then pays you out on a regular schedule.
You have the option of being paid every day, weekly, or monthly.
Teachable Payments is available in the United States, Canada, Australia, the United Kingdom, Germany, and a number of other European nations.
If your nation isn't listed, you can still utilize Teachable's Monthly Gateway. Teachable receives payments on your account but does not pay you out for 30-60 days.
Customer Support
Teachable provides a variety of help alternatives, including extensive knowledge and a specialist customer service staff.
If you want to discover Teachable on your own schedule, you could search their information library, which contains a plethora of how-to articles and videos.
If you can't find solutions to your queries or are having problems, you can contact their assistance by email.
Throughout the week, the response time is usually a couple of hours, however, it may take a bit longer on weekends.
In addition, on premium price tiers, Teachable provides live chat assistance. The live chat is open from 10 a.m. to 5 p.m. EST Monday through Friday.
They also hold weekly seminars and often provide other educational content in the form of articles and blog posts, which is especially beneficial for newcomers.
Lastly, Teachable's paying users get access to an online network. The Teachable network is a great way to receive answers to your questions, network with other course authors, and be inspired by other successful projects.
Teachable Pricing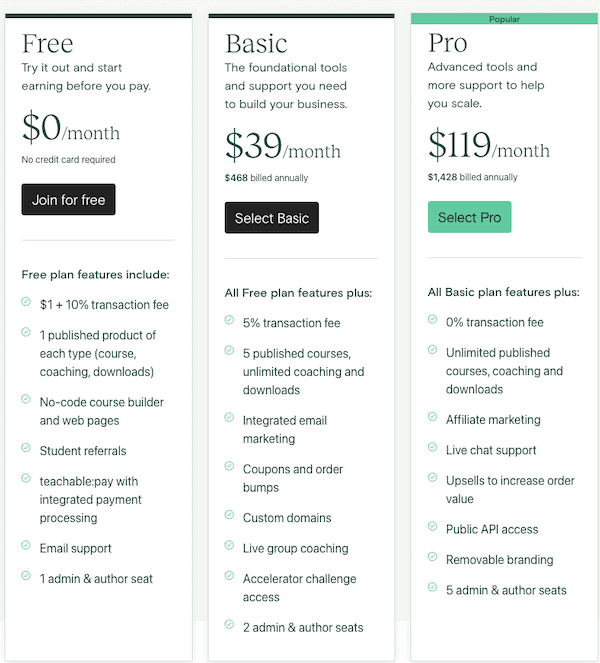 Teachable's pricing is the thing that I don't like. And it's the reason I don't use Teachable anymore. I use Thrivecart instead and love it much more.
Although Teachable has a "free" plan, I don't like that Teachable charges a transaction fee every time you make a sale.
Teachable's Pro plan has no transaction fees, but it's $119/month which is rather ridiculous. That's $1,428 a year!
Especially when you learn that Thrivecart is only a one-time payment of $695, no transaction fees, and then you get to use it for life. Learn more about the benefits of using Thrivecart here.
Teachable Review – Conclusion
In this Teachable review, we've covered all of the platform's capabilities for producing and selling online classes. Teachable is a fantastic and simple LMS tool based on this.
Teachable excels at course development and execution. It includes a simple course builder, a well-designed course viewer, and engagement elements such as quizzes, certifications, drips, compliance, and so on.
Ultimately, Teachable has a great deal to offer, and if it matches your needs, and you don't mind the price tag you should give it a shot.
But if you want more value for money, Thrivecart is the way to go.
Before you go, make sure you download your free copy of my Ultimate Course Roadmap book: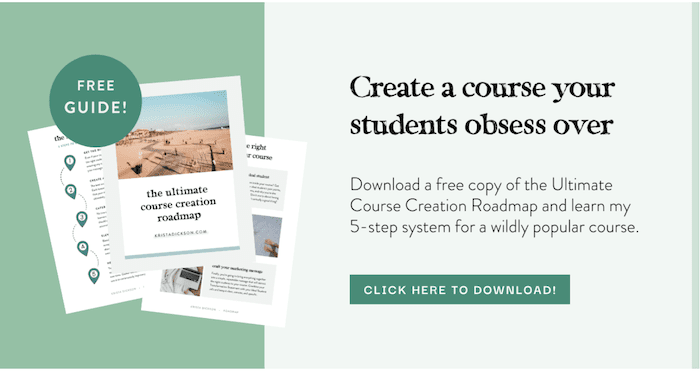 Related: Podia review