Macular Degeneration under 35: As a fulltime blogger, I stare at my computer screen for hours on end every day. Previously, I didn't know just how harmful the blue light from computer screens was. I didn't know that I should I have been wearing blue light glasses all this time.
According to my eye doctor, I have eye Macular Degeneration, (the eye damage of a 70 year old) and I'm only 33! Here's how to protect your eyes from blue light exposure.
This site features ads and affiliate content Disclosure • Advertise with us
Macular Degeneration And Blue Light
At a recent routine eye exam my eye doctor discovered several white dots in the inside of my eyeballs.
After referring me to further tests at a specialist it was diagnosed as Macular Degeneration.
A serious eye damage condition caused by exposure to blue light, that is the leading cause of blindness in the United States.
People in their 60s are commonly diagnosed with it, but because of our digital age of prolonged screentime, it is becoming more and more common in young people.
Macular Degeneration is the leading cause of severe, irreversible vision loss in people over age 60. It occurs when the small central portion of the retina, known as the macula, deteriorates. Due to the harmful blue light from digital devices, this condition is affecting more young people than ever before.
What Is Macular Degeneration?
Macular Degeneration is an eye condition that is caused by the harmful blue light from computers, cell phones, and the sun.
It can also be genetic and passed down through family genes.
We stare at our screens every day, and the blue light emitted is causing serious problems for our eyeballs.
It is killing cells inside our eyes and causing irreversible damage.
"We are being exposed to blue light continuously, and the eye's cornea and lens cannot block or reflect it,"
Dr. Ajith Karunarathne, assistant professor in the Department of Chemistry and Biochemistry at The University of Toledo, said.
"It's no secret that blue light harms our vision by damaging the eye's retina."
Pin This:
What Is Blue Light?
Blue light waves are the shortest highest energy wavelengths, that penetrate right into our retinas (the inner lining of the back of the eye).
Our eyes can't process this light very well, and prolonged exposure to it (staring at your phone and computer every day) can cause serious damage, and vision loss.
In addition to blue light damaging light cells within our eyes, it also causes digital eye strain.
Digital eye strain:
Dry eyes
Headaches
Eye fatigue
Blurred vision
Physical and mental fatigue
If you work on your computer for long hours on end like I do, you probably are familiar with at least a few of these issues.
What You Can Do To Prevent Blue Light Exposure
1. Get Your Eyes Checked Regularly By An Optometrist
If your eye doctor notices something, she can refer you to a specialist right away.
2. Wear Blue Light Glasses (Glasses With Blue Light Blocking Lenses)
Research has shown that wearing blue light glasses with lenses that block blue light protect eyes and prevent eye damage significantly.
Most major online optical retailers offer glasses with blue light blocking lenses, including Warby Parker, Zenni and Coastal.
If you wear prescription glasses, get blue light blocking lenses in them.
If you don't need prescription glasses, get a pair of blue light glasses that have non-prescription blue light blocking lenses in them.
Wear them anytime you use your phone or computer.
Here are some stylish non-perscription blue light glasses you can get on Amazon:
Furthermore, in addition to Warby Parker's blue light blocking glasses, they also offer a free home try-on program where they will send you 5 pairs of glasses to try on for no charge.
They ship free both ways too.
I got the Caspar glasses from Warby Parker, and I love them so much: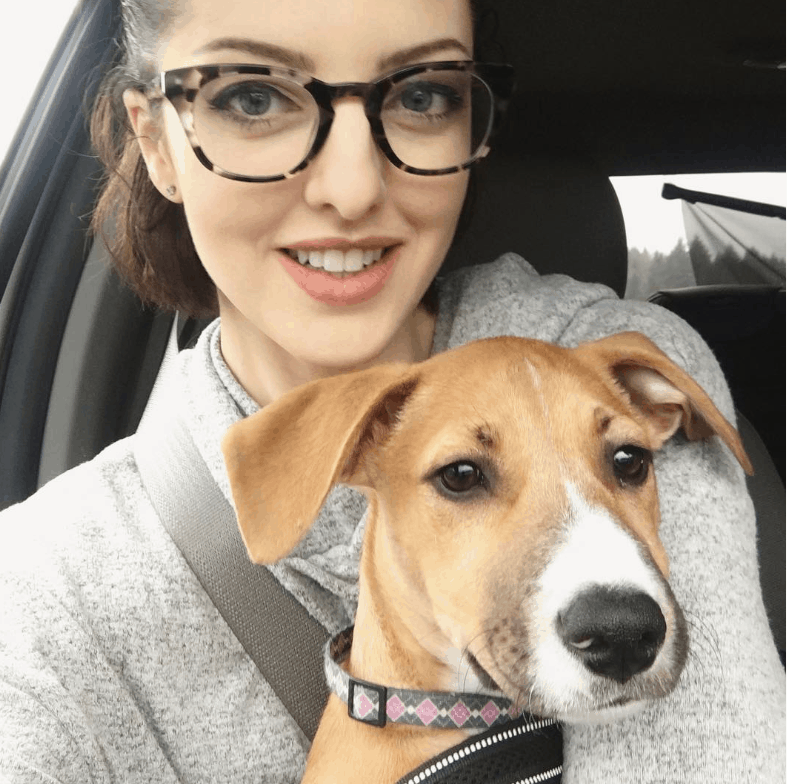 Follow me on Instagram @HerPaperRoute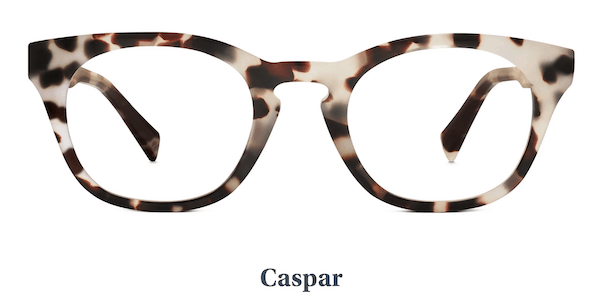 Try 5 pairs of Warby Parker glasses for free here.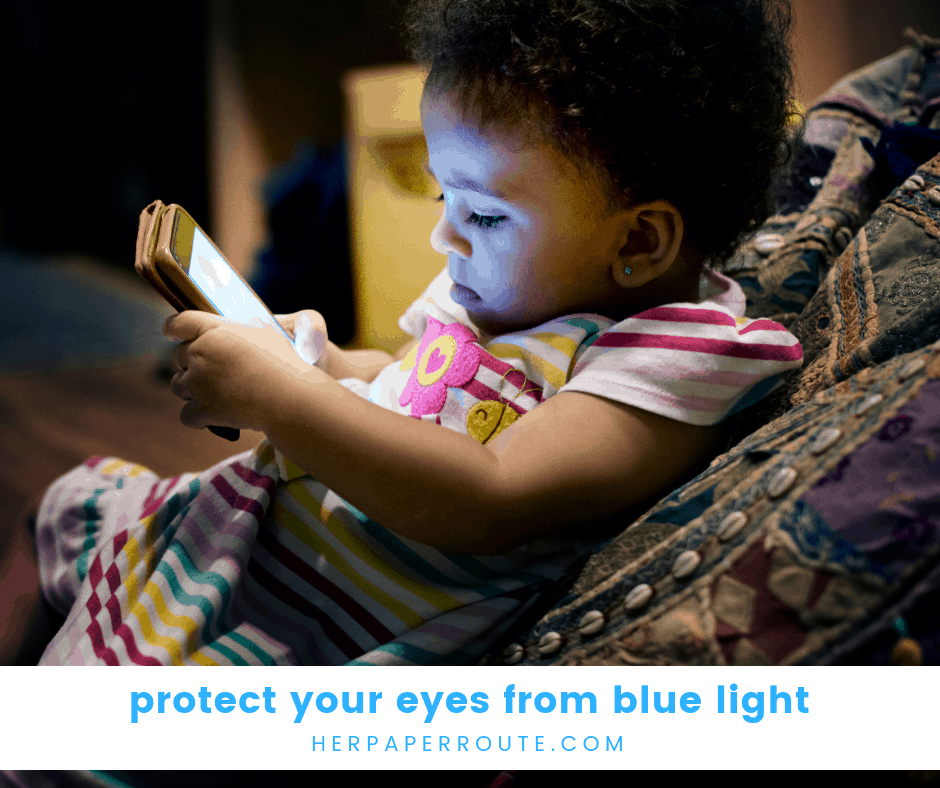 My doctor also recommended that I protect my toddler's eyes with blue light glasses.
My son loves using my laptop to watch cartoons, so I bought a pair of non-prescription blue light glasses for him from Zenni kids.
These are the blue light glasses I got for my toddler, they were very affordable.
They have little bands that help them stay on, which is great!
In addition to wearing blue light glasses indoors, always wear sunglasses outside, all year round.
3. Dim Your Screens & Increase The Text Size
Turn the brightness on your screens down, especially when you are in a dark room.
You can put a blue light blocking screen on all of your devices, too.
When you are reading text on your screen, increase the text size or zoom in as large as you can go.
Products from Amazon.com
‹
›
4. Take A Vitamin For Ocular Health
My eye doctor recommended that I start taking these Vitalux vitamins two times a day.
They are shown to delay the progression of Age-Related Macular Degeneration.
Always consult your doctor before taking any vitamins or medication.
5. Limit Your Screen Time And Take Breaks
This one is an obvious one.
Yet it needs to be mentioned because I know how this one gets forgotten.
I can easily work on my laptop for 12 hours straight without taking a break.
I know how when you are in the zone, it's hard to stop.
But we need to take breaks.
We need to take care of our eyes.
They are the only ones we've got!
Protecting Your Eyes From Blue Light Damage
Remember to take breaks from your screens often, and get your eyes checked regularly.
And most importantly, wear protective blue light glasses every day.
Did You Find This Post Helpful?
Please share and pin this post!
You may help someone prevent or delay screen related eye damage by doing so.
Do you wear blue light glasses?
Tag me on Instagram @HerpaperRoute or follow me on Pinterest @HerpaperRoute to show me your looks!
Keep Reading
Fancy Some More Blogging + Business Tips?
Become a HerPaperRoute member for free, and I will send you instant access to my Toolkit of tools, resources and training on all things money-making!
Join here:
Pin This: