10 Breakthrough Tips For Running A Business From Home
10 tips for running a business from home. Is the ball & chain of the traditional 9-5 weighing you down despite the sense of security it provides?
Have you ever wondered if you could survive in the gig economy? "The gig economy" is a catch-all term to describe the shift from the traditional workforce to running a business from home, of your own.
Its a change from the traditional long-term career working in a single career path for most of one's adult life to instead freelancing a variety of skills, services, and products (sometimes simultaneously) for income.
Here are some tips to help you on your journey to running your own business from home.
---
As an affiliate partner of various brands and sponsored content, HerPaperRoute may earn commission on qualifying purchases. Disclaimer | Advertise With Us
---
10 Breakthrough Tips for Female Entrepreneurs Running a Business from Home
by guest writer Delilah Farrell
While independent contractors and self-employed workers have existed for years, they have recently come to represent a much larger portion of the workforce, and that share is expected to grow.
If you think that somewhere deep inside of you lives a trapped entrepreneur just dying to get out, then keep reading for several tips on how to build a successful home-based business.
🫶 Want to Make More Money?🫶
Become a member of HerPaperRoute today and get a toolkit packed with resources to help you make that paper. All for FREE!
---
There are millions of people making a living using the internet from home and they did not have to invest thousands of dollars to get their home business up and running.
Nor did they have to quit their day jobs. Success is primarily determined by your interests, skill set, and motivation.
I'm giving away a FREE resource library of tools, training and ebooks for entrepreneurs!
You'll get a personal money-making/business tip from me, delivered to your inbox each week to keep you on track, too! Get your copy here.
1. Redefine Success
The Harvard Business Review (HBR) recently completed a study of 65 "gig economy" workers and discovered several key elements essential to success as a new entrepreneur in the freelance economy.
The first element is to redefine your idea of success. Many of us were socialized by our parents and society that people who are "self-employed" are doomed to a life of unstable income.
We were told that the safe path to success in life is to get an education, find a career, get hired by a good company with benefits and decent pay and figure out how to hold onto that as long as possible.
Related: The top tools and tech for entrepreneurs (many are on sale!)
However, the last thirty years have seen companies repeatedly shedding workers and reducing the types of long-term employment benefits available to their employees.
The 2008 financial crisis was a wake-up call for many that they could not count on the safe path to success, even if they followed it to the letter.
Rather than sacrifice our dreams and desires in exchange for some outdated concept of economic security, many have decided they will take a leap of faith and pursue their passions.
Really, we should change our mindset about what defines success in today's economy.
Becoming an entrepreneur does not mean you have to quit your full-time job today, or ever, but it does mean that you get to decide what success is and how to achieve it without having anyone else decide it for you.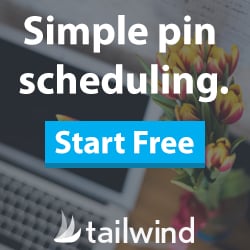 2. Discipline and Production
The biggest challenge of building an at-home business is the "feast-to-famine" issue.
Many first time entrepreneurs are beset with the problems of finding sustainable income sources and may have "dry-spells" when they have a lull in new clients/customers.
As a result, new entrepreneurs have to do three things:
They must produce as much of their product or service as they can
They must constantly hustle for new customers, projects, opportunities, and clients
They must save some of the income they produce for the inevitable dry-spells to come
Secondly, if you haven't had a job where you had to work independently, set your own deadlines and generally be responsible for your own productivity levels, the switch to being a full-time entrepreneur can be a shock.
Related: List of good side hustle ideas
That's why it's good to start by devoting one or two nights a week or one weekend day to your business initially to see if you have what it takes to get your home-based business off the ground full time.
[adsense]
3. Place
Harvard Business Review states that most freelancers have four key connections they cultivate that help to sustain their success. The first connection is "place."
Leaving a traditional full-time job can be very challenging for those who are not used to working independently.
Initially, it is important to create a reliable and consistent workspace that is your "office," so to speak. Create a work environment in which you feel good and want to be there every day.
While many freelancers do occasionally take their work to other locations, the "home office" is an important designated space for inspiration and grounding. It is a necessary component of any home-based business operator and doesn't have to cost a fortune to develop.
4. Routines
If becoming an entrepreneur is the very definition of embracing uncertainty and anti-structure, then creating routines is the antidote to the instability of entrepreneurship.
The upside is that the entrepreneur gets to create the routine rather than have it imposed.
For example, If having a steak and eggs breakfast is essential to getting you into a proper state of mind to work, then you can establish that as part of your routine.
The key is to running a home business successfully is to create a predictable structure to your workday.
For first time entrepreneurs, this also makes the "job" feel more real, and less like you are playing "hooky."
Free Training!
Start a money-making blog and make a real income from home. Enroll in my step-bystep FREE course for beginners.
5. Purpose
Successful entrepreneurs are very honed-in on their purpose. Many of the most successful motivators and influencers stress that if your purpose is "to make a lot of money," you will most likely have a difficult time finding success.
This is because business success is about selling and branding your identity.
In order to find your "niche," your target market has to be able to relate to you. People are highly attuned to inauthentic advertising, but most of us will buy from businesses who have a distinct intention, purpose, and identity and who share our values.
If we can relate to the brand: i.e., their identity and values, and we can sense their belief in the product or service they are offering, we are more likely to build a long term relationship with that business.
Additionally, tuning into your purpose isn't necessarily about the specific product or service you are providing, it is about what that product or service does for the person or persons on the receiving end and what it does for you.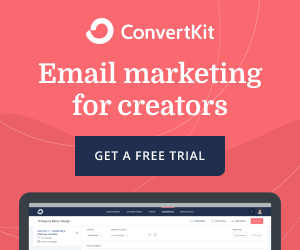 6. People
As much as our society is built on the "notion" of "pull yourself up by your bootstraps," the truth is that none of us get through life alone.
And while becoming a self-employed entrepreneur is the very definition of pursuing the path of the "rugged individualism," every business needs people to become customers and to help spread the word.
A successful freelancer needs to leverage their existing social and professional networks to build their business.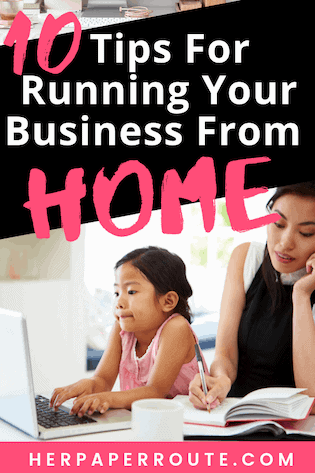 In addition to helping a budding freelancer find clients and customers, the social network is there as a support system for the entrepreneur.
Friends, peers, mentors, and family members can help provide financial support, advice, a necessary break from work, and connections to grow the business.
While the potential business growth opportunities that arise out of social and professional networks are the first place people look to for their benefits, HBR states that we should not overlook the emotional support that our social network provides.
Related: How to stop living paycheck to paycheck
7. Have a Plan and Be Organized
Even a freelancer who is planning on working from home and doesn't anticipate having any employees or very much overhead still needs a plan.
It is not just all about the delivery of the product or service, it is also about the finances, marketing, and record keeping. Your work schedule must prioritize these aspects.
Organization is critical to success. Since you are the only employee, you do not want to waste time looking for critical records when you could be interfacing with a client or making a timely delivery.
8. Maximize the Internet
In today's gig economy, effective use of the internet and mobile technology is critical for success.
There are many ways to earn income and build a business through the internet. However, it may be necessary to invest in skills development for yourself in digital marketing, website management, and blogging.
If your internet skillset currently consists of checking your email every day and updating your Amazon wishlist, you will want to take some short courses.
There are many reputable methods for gaining skills to develop your home business, particularly in web based business development.
Consider professional development and skills training as part of your business plan and have faith in your ability to learn, grow and develop over time.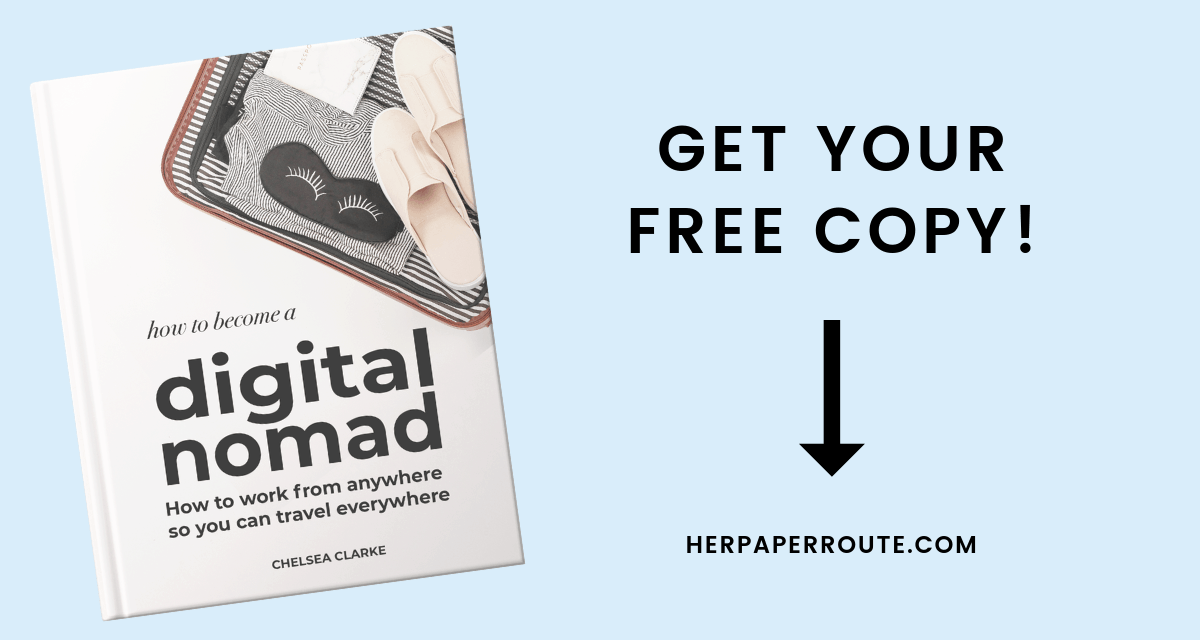 9. Hone in On Your Niche
The appeal of chasing clients and income can cause an entrepreneur to lose focus on their purpose and identity.
While it is okay and even necessary to stretch your skills and attempt new projects that aren't typical, it is also important to keep your brand and integrity as a business owner at the forefront.
Remember your purpose and be honest about what you can actually deliver to your client or customer. In many ways the more specific and specialized your niche is, the more irreplaceable you become.
10. Embrace Failure as Feedback
The most powerful tool for human growth and development is Failure.
Failure is the best teacher for any business owner. Entrepreneurship is inherently risky and it is better to accept failure as part of the business development process rather than to try to avoid it.
Without taking risks, the business may never get off the ground. The key is figuring out how much risk you can stomach.
10 Breakthrough Tips For Running A Business From Home – Conclusion
Every entrepreneur must ask themselves "what is the worst thing that could happen?" whenever they make a decision and then ask themselves," what will I do if that happens?"
If you can plan for how you will handle failure, you can then be pleasantly surprised when success happens.
Wishing you the best on your journey to running a business from home!
If you've got an entrepreneurial spark inside of you, grab the gasoline and let it burn!
---
Delilah Farrell is a contributing writer at House Method. She recently took the plunge into the world of entrepreneurship. She decided to stop working a 9-5 job to take control of her aspirations and desires. Delilah works from home with her own set of rules and schedule and urges others to also take control.
---
More Tips For Running A Business From Home
Productivity Resources
Ultimate Bundles has released their first Ultimate Productivity Bundle, a resource kit of products to help business owners be more productive and efficient.
It contains over $1500 worth of products (ebooks, courses, summits, planners and other resources) on productivity, planning, self care, and business management, all for only $37.
==> See all the products included in the bundle here.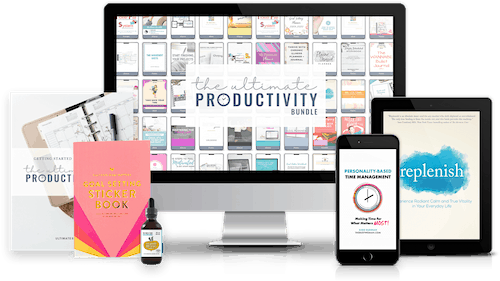 Ultimate Bundles Releases Ultimate Productivity Bundle
The 2019 Ultimate Productivity Bundle contains 46 practical guides for real-life productivity, produced by various well known as well as up and coming bloggers and entrepreneurs.
These products will help you:
Set clear goals and priorities so you'll use your time wisely
Create productive routines so you won't fall behind
Get started with tasks instead of procrastinating
Deal with distractions instead of getting sidetracked
Find the energy to be productive all day instead of burning out
46 resources that were realistic, practical, and truly inspiring. Resources that can make your life more joyful and less stressful — at home and at work.
If you add them up, these eBooks, eCourses, and more are worth over $1,500.
But thanks to a special partnership with the smart people who created them, for the next 6 days, you can get the entire collection for only $37 in the Ultimate Productivity Bundle.
GET MORE DONE — EVERY DAY, ALL DAY
MORNING
Plan the perfect morning routine to start every day well
Set meaningful goals for your day, month, & year.
Write a strategic to-do list you can actually finish
Break through mental blocks keeping you from being confident and productive
AFTERNOON
Organize your life with printables, checklists, charts & planners
Create schedules and systems for maintaining a clean, organized home
Get more done in less time by managing & tracking your time
Stay motivated throughout the day with simple motivation "recipes"
EVENING
Plan the perfect evening routine to end every day well
Train your kids to help you out around the house
Balance keeping your responsibilities & still spending time with family
Track and celebrate progress on long-term, quarterly goals
What's Included In The Ultimate Productivity Bundle?
Inside the Ultimate Productivity Bundle you'll find:
5 eBooks | 14 eCourses | 26 Printables | and more!
Daily Planners – 9 daily planners
Goal Planners – 6 planners, 1 eCourse, & 1 workbook.
Goal Setting – 5 eCourses.
Home Management – 2 eCourses & 1 eBook.
Home Management Planners – 5 planners & 2 printables.
Mindset & Self Care – 2 eCourses, 1 eBook, 1 planner & 1 workbook.
Productivity At Work – 2 eCourses, 1 summit, 1 workbook & 1 planner.
Time Management – 3 eBooks, 1 eCourse & 1 video.
Overall, $1500 worth of products are included, available for sale in this bundle for just $37.
Money-Back Guarantee
If the Ultimate Productivity Bundle doesn't help you master your time and supercharge your productivity, simply email their customer service team within 30 days for a full refund.
Get Your Ultimate Productivity Bundle Now
Imagine a day where you had clear goals, got right to work, stayed focused and energized, and checked everything off your to-do list?
Wouldn't you like to have more days like that?
That's what the Ultimate Productivity Bundle is all about.
Helping you spend fewer days feeling behind, stressed, and overwhelmed and enjoy more days crushing your to-do list and making progress on the goals that matter most to you.
I know it can be hard to find time for new learnings when you're struggling just to get your daily tasks done, but making the investment today can set you up for a lifetime of greater productivity, achievement, and happiness.
If that's what you want, I encourage you to get your bundle today.