27 Ultimate Gifts For Bloggers And Content Creators
This list of gifts for bloggers includes everything your content creator loved one secretly wants and needs.
If you are struggling to figure out what to buy a blogger on your list, look no further.
If you aren't a blogger yourself, you probably have no clue what to buy one, and that's totally OK! That's what I'm here for. Read on to discover the ultimate gifts for bloggers and content creators guide.
🫶 Want to Make More Money?🫶
Become a member of HerPaperRoute today and get a toolkit packed with resources to help you make that paper. All for FREE!
---
As an affiliate partner of various brands and sponsored content, HerPaperRoute may earn commission on qualifying purchases. Disclaimer | Advertise With Us
Ultimate Gifts For Bloggers And Content Creators Guide
Trying to figure out what to buy a blogger for Christmas of their birthday is tough. Unless you are a blogger yourself, what a blogger wants isn't always clearly evident.
It's not surprising that giving a gift to a hobby enthusiast is easier. Grab a pair of hiking boots for an outdoorsy person or get a tool like this for a photography lover.
But what about those who love blogging? What are the best gifts for bloggers? Bloggers are a unique breed of human beings.
It's not always easy trying to figure out what exactly we want and the things that we need are not always easily accessible.
However, there are many things that bloggers want and need, which also make great gifts! So get ready to knock her socks off with your amazing gift-giving this year!
27 Best Gifts For Bloggers And Content Creators
When I was writing this gift guide for bloggers, I first looked at my own expense sheet to see what I spend money on, related to my blog and business.
So you can be sure that the things on this list are not just 'whatever' gifts, no these are the actual products that bloggers need and want. Giving any of the items listed below would make a blogger's day (or year!)
If you are keen on buying gifts for bloggers, especially during the holiday season, I am here to the rescue.
1. Gift Your Time
Offer to babysit her kids a few days a month, or tidy up her house. Any blogger would jump at the opportunity to free up some of her time so she can work uninterrupted on her blog. Especially if she's a mom!
2. Web Hosting
Web hosting is a must-have for every blogger. And if you are a nice friend (or family member) who understands just how important web hosting is, then this should be number one in your list of gifts for bloggers.
This gift works best for both experienced and new bloggers. It will never go out of style. How exactly can you give this to her?
Well, make her day by giving her a year subscription of website hosting via this special offer.
3. Blogging Education
Bloggers are well-known for our investments in the right courses and memberships. In order to continuously stay on top of our game, we are willing to pay for the right courses.
An online course makes one of the best gifts for bloggers. The course to buy? Be Your Own Blog Boss, of course! It's a huge blog monetization training bundle, with a small price tag.
4. Blog Planner
Having a blog planner with an editorial calendar is really helpful. Check out these great blog planners:
5. At-Home Barista Bar Essentials
Gotta get that caffeine! Blogging requires a lot of time, energy, and sometimes – sleepless nights (or nap-less days). I have definitely become way more obsessed with coffee since becoming a blogger.
If you can't decide on which practical gifts for bloggers you want to give to your fellow blogger friend, you can just grab some coffee and tea for her. Who wouldn't love this coffee and chocolate gift basket?
Or go all out and buy her what she really wants, this espresso machine!
6. A Blog Audit or Blog Coaching / Strategy Call
A lot of times there are things bloggers are doing (or not doing) that they aren't even aware of that are causing issues, and getting in the way of their traffic and sales.
I've been a professional blogger for over a decade (blogging is my fulltime, 6 figure+/year job!) and I know the ins and outs of the business.
I offer comprehensive blog audit services, where I help bloggers discover and fix any issues, and give a solid action plan for how they can succeed.
7. Blog Legal Page Templates
Everyone who owns a website needs to have the proper legal page information posted on their 3 legal pages. It's the law!
So these lawyer-created legal page templates make a fantastic gift for any blogger. She can just fill in the blanks and sleep soundly at night knowing her blog is legally compliant in all directions.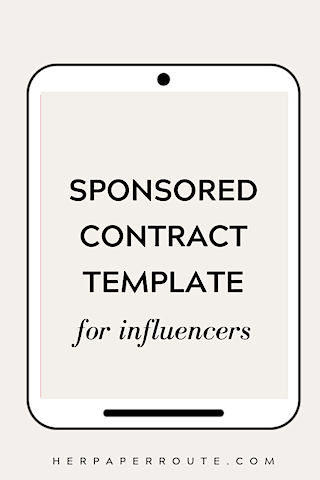 8. Sponsored Posts Contract
If she does any kind of work with brands for paid blogging and Instagram jobs, she needs the legal sponsored posts contract.
And this is something that many bloggers put off buying for themselves, but everyone knows they need to have it. So it makes a great gift!
9. Ring Light Kit
A ring light kit is a must for every blogger and Instagrammer. This is the ring light kit to get.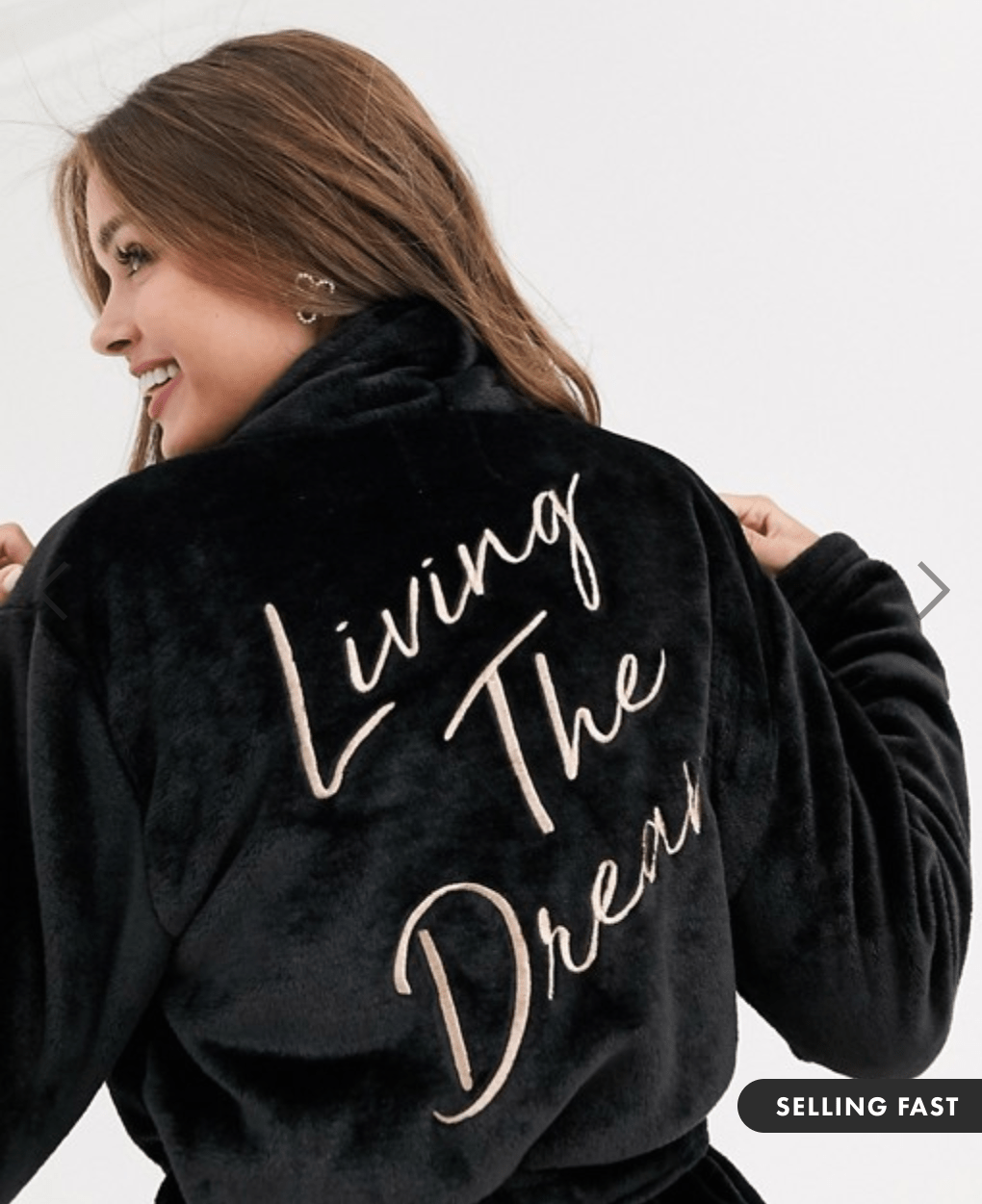 10. Lounge Wear
No joke, I think I have been wearing my pajamas all day every day for the past 3 years. Being a work from home blogger means that you never really need to change out of your comfy sleepwear.
So with that in mind, you may as well look good in them! Have a look at the loungewear category at ASOS for stylish comfy clothes. Including this awesome 'Living The Dream' robe!
11. FabFitFun Subscription
Things are so busy with my blog these days, that I just don't have time to research or shop for beauty products.
That's why I love having a FabFitFun subscription. They send me a box of cruelty-free beauty, self-care and lifestyle items each season so I don't even need to think about it.
Get the blogger in your life a one-year subscription of FabFitFun and save $20 with this link.
12. FLODESK
Every blogger needs a good email marketing service, and this is why I think they are one of the best gifts for bloggers.
When it comes to nurturing the relationship between bloggers and our audience, email marketing is one of the most important keys to the success of any blogger out there. The #1 choice for bloggers is Flodesk.
Use my partner invite to get 50% off for life, and unlimited subscribers right here!
13. Blue Yeti Microphone
I so regret waiting 3 years before finally investing in my Blue Yeti Microphone. It is such an essential tool!
14. Headphones
These are the noise-canceling headphones I use to produce my podcast. Highly recommend!
15. Abobe Creative Suite
With an Adobe Creative Suite subscription, you get unlimited use of Photoshop, Premiere Pro, Lightroom, Audition and more. It is every creative tool that content creators need to use every day.
16. Stock Photography Membership
It's actually kind of crazy how many photos you go through as a blogger. So having a membership to s styled stock photography resource is such a helpful (and chic!) gift to give a blogger.
I recommend Haute Stock and Styled Stock Society.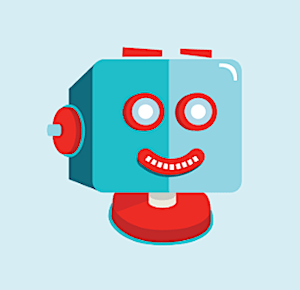 17. ShortPixel
Speaking of photos. One of the biggest headaches for bloggers is having to deal with a slow website because of all the big images we use.
That's where ShortPixel comes in. ShortPixel is a plugin that optimizes and compresses images on the fly, which speeds up your website and reduces bulk. Every blogger needs this!
18. WP Rocket
The next plugin that is essential on this list of gifts for bloggers is WP Rocket. This is a tool that speeds up websites by caching pages, removing and minifying code and more.
19. Tasty Pins
Tasty Pins is the best Pinterest marketing plugin around. It makes growing your blog with Pinterest easy.
20. Canon Camera Kit
You just can't go wrong with a good camera, lens + tripod! Don't forget to include memory cards too.
21. Photography Tent Kit
To go with that camera, a portable photography tent! Having a photography tent is really useful for any blogger who does flat lay photography. Beauty bloggers and food bloggers especially.
22. Books for Bloggers
There is no better way than throwing a couple of blogging-related books to a blogger. They are well-known for their interest in writing. And the best way to hone writing skills is by reading more.
If you are interested in giving a book to a fellow blogger, we highly recommend: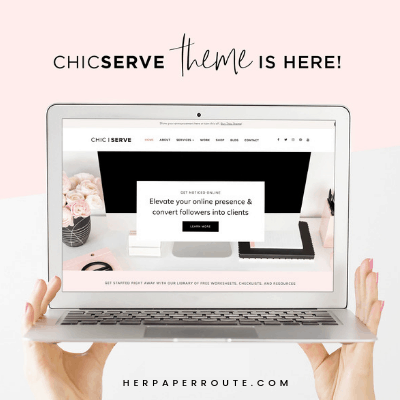 23. Beautiful Website Themes
Website themes tend to be fairly expensive, so even though a blogger may be tired of her old theme, she may not get around to buying herself a new one. Make her day and get her a new theme from Bluchic!
24. Graphic & Lead Magnet Templates
HerPaperRoute member Etinosa suggested that great gifts for bloggers are graphic templates because graphic "making graphics for blog and social media can be a pain so having such templates would be great."
I recommend getting a pin templates for Pinterest, like these ones. As well as these landing page templates for your sales pages.
To create beautiful lead magnets, I recommend these Canva Lead Magnet Templates from Bkluchic, which include a bundle of 50 pages. Making it easy to create professional ebooks, cheatsheets and freebies for your audience.
Here's what they look like:
25. Exercise Desk
I thought I made this up in my hilarious mind but apparently an Exercise Bike Desk and Treadmill Desk are real things you can buy. This addition to the list of gifts for bloggers is one that I don't have, but I WANT to have.
This is probably one of the most thoughtful gifts for bloggers on this list. Bloggers spend the majority of our time sitting and writing, and it's easy to gain a few pounds from all that sitting. An exercise desk is definitely an amazing present!
26. Blogging Conference Ticket
Of all of these gift ideas for bloggers, giving a ticket to a conference is something extra special. There are many live blogging, social media and entrepreneur events that happen around the globe.
Conference tickets are not cheap, so this one (like the exercise desks above) falls into the luxury gifts for bloggers category.
27. Amazon Prime Subscription
Amazon Prime is one of the best gifts for bloggers because of all the cloud storage you get. Sure you get Amazon TV, free 2 day shipping, free books, and other perks, but every blogger knows cloud storage is gold!
Get 50% off your Amazon Prime subscription here.
28. Tailwind
Tailwind makes growing a blog with Pinterest simple and automatic. A one-year subscription to Tailwind is one of the most sought-after gifts for bloggers.
Best Gifts For Bloggers And Content Creators – Conclusion
There you have it! The ultimate list of gifts for bloggers. I hope this gift guide was helpful. I feel confident that any blogger would love to be on the receiving end of any of these gift ideas.
For more, check out my list of ways to make extra money for Christmas shopping, and my guide on how to easily earn cashback when you do your Christmas shopping this year.
More gift guides: