Designing beautiful Pinterest images that are high-quality and visually look great is important, that's for sure. But the visual aesthetics aren't the only thing makes a pin go viral. The look of a pin is actually only part of the formula that makes it go viral on Pinterest or not.
This is my in-depth case study of how I make pins go viral in the tens of thousands of impressions and re-pins realm. I have the viral Pinterest images formula that will help you boost your blog traffic!
This site features ads and affiliate content Disclosure • Advertise with us
~ Pin This ~
The Pro Pinterest Images Formula: How To Make Your Pins Go Viral
By Chelsea Clarke
Viral Pinterest Images: Free Pinterest Marketing Book!
Before we begin, download your free copy of my Viral Pin Formula ebook which shows you how I design viral pins using free online tools.
This ebook is available to members of HerPaperRoute, free of charge as part of the HerPaperRoute Profitable Blog Toolkit. If you aren't yet a member, you can sign up here:
As well, give my Pinterest account @HerPaperRoute a follow, so you can stay in the loop with all of the free resources I share there on blogging, affiliate marketing and Pinterest marketing.
Pinterest Images: What Makes A Viral Pin?
What makes some Pinterest images go viral and others not is determined by much more than what one looks like.
Knowing how to make viral pins means knowing how to intentionally position a pin for success the moment it appears on the platform.
The design is important, but it's more so the strategic planning that goes into how the pin is placed after its been designed is even more important.
What I'm talking about is Pinterest SEO, and Pinterest marketing.
For example, here is one of my old pins from 2017 still gets thousands of monthly impressions and drives thousands of page views to my blog on auto-pilot each month:
In the last 30 days this pin has been clicked 887 times, saved 203 times, and had 25,000 impressions.
…and I haven't done anything to it since the first time I pinned it strategically in 2017!
In fact, every time I pin a new pin now, it gets thousands of impressions and hundreds of saves within a day.
I know what you may be thinking "Oh she probably has a huge Pinterest account with hundreds of thosands of followers."
Nope.
I have less than 5500 followers at the time of writing this, but I have been making viral pins since I had less than 500 followers!
Your follower count doesn't determine how successful your pin will be!
What determines a viral pin is a combination of:
Attractive design, easy-to-read fonts
Enticing call to action (and then delivering on your promise within the blog post)
Exposure: Get them in as many group boards and Pinterest Communities as you can!
Pinterest SEO & Intentional pinning
Ranking in Pinterest's category feeds
People repin and share things that make their feed look good/cool/smart. And in turn make them look good/cool/smart. Ugly pins with no enticing call-to-action simply won't cut it.
– HerPaperRoute
Intentionally Pinning
Going viral on Pinterest may seem like something that happens at random (and for some that may be the case), but why wait just hoping a pin might go viral?
When you can make it go viral by intentionally setting it up to do so.
There are intentional techniques you can utilize to make a pin go viral. If you have the desire to learn about Pinterest SEO, listen, up, ma!
Creating Pinterest Images That Go Viral: The Design Elements
You don't have to have a degree in design to be able to create viral-worthy images.
With free online editing tools like Canva you can create every design element for your blog yourself.
Using high-quality stock photos is the first step in creating a viral pin.
Here is a list of 36 websites that offer free, styled stock photos.
I recommend you invest in a good styled stock photo membership, too:
Styled Stock Society and Envato Elements are both fantastic resources for high quality and affordable styled stock photo membership.
Pinterest Images Branding Quick Tips
Select 2-4 colors that complement each other, and use them consistently in your first set of pins
Choose 1-2 fonts and stick with them consistently
Use bold, easy to read fonts and limit your use of script fonts to just 1 word
Make sure your branding is easy to read – the simpler the better
600x900px is the current size recommendation. Longer is good too!
Then following this guideline, create a second and third set of pins for the same blog posts but use completely different colors and fonts than your first set. Having a mix of different looking pins will help protect your account from being suspended for having too many similar looking pins.
Pinterest Images Need Good SEO File Names
Once you have designed your pin, make sure to always save it with a file name full of strong keywords that make sense for SEO.
For example, this is a good SEO file name:
How To Make Vegetarian Pumpkin Curry – Autumn Meal Ideas – Harvest Halloween Dinners – Veggie Curry.jpg
But this is not a good SEO file name:
IMG-0098.jpg
The Viral Pin Formula
In the video below I share some tips on what makes a pin that people love to share:
Pinterest Images Need A Good SEO Description & Alt Tag Too
Once you have created your high-quality pin, and saved it with a strong SEO file name, its time to upload it to your blog post.
When you upload it you will want to fill the alt tag and description with your keywords as well.
Here's how to embed keywords in your pins via your WordPress dashboard. – Plus you'll get to watch my over-the-shoulder demo of how I use Tailwind to automate my pinning efforts!
The next step is to pin your Pinterest images to your boards and group boards.
You will want to make sure that the titles and descriptions of the boards make SEO-sense for your pin and blog post too.
Learn all about group boards and how to find and join them here.
Pinterest Communities
Pinterest has a new feature that adds a new way to communicate with other pinners and promote your business, called communities.
Read all about Pinterest Communities and how to use them as a marketing tool here.
Pinterest Images SEO – How To Pin Like A Pro
You want to pin to relevant boards. Boards that have the right keywords to help you rank in Pinterest search results.
Basically, you don't want your pin about vegetarian pumpkin curry landing in a board about Sailor Moon. Because it's unrelated.
You want that curry pin to be in relevant boards about food, so that Pinterest can categorize it correctly and show it in search results correctly.
But even more importantly, you need to tell Pinterest what your pin is about so that they can list it in their own category feeds correctly.
This is really the biggest step in what makes a viral pin. The category feeds!
Pinterest Category Feeds
Pinning your images strategically so that you 'tell' Pinterest how to categorize them and correctly show them in their category feeds is crucial if you want to go viral.
I explain in detail how to do this in my Pinterest Marketing Course. It's a game changer!
If you haven't developed a strong marketing campaign for your business and blog with the strategic use of Pinterest as a marketing tool yet… you need this course!
WHAT YOU WILL LEARN
How To Develop A Professional Pinterest Strategy

Pinterest SEO & How To Do Pinterest Keyword Research

How To Create Viral Pins

How To Rank In Pinterest's Topic Feeds

Tailwind Training


…and much more!
Click image to learn more and get started! You'll be surprised how affordably I've priced this one 🙂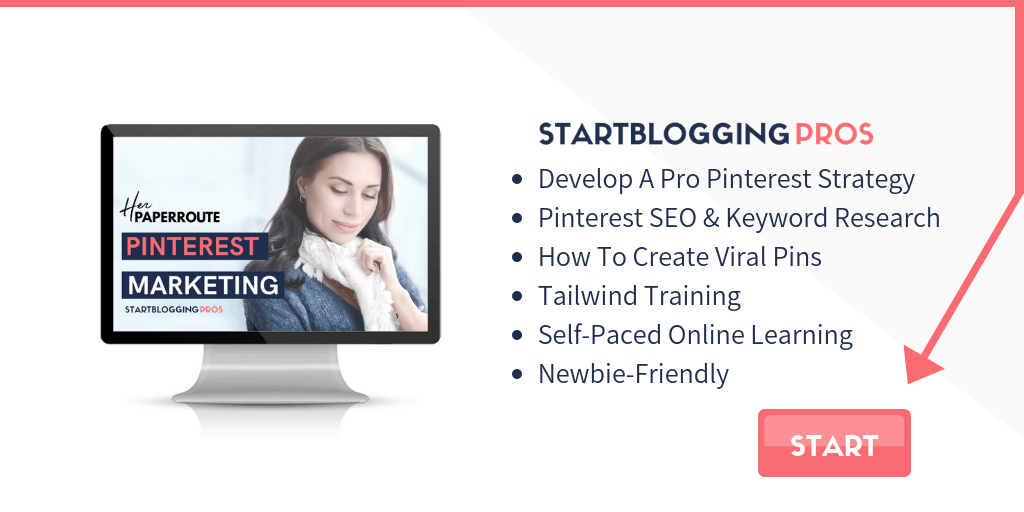 What To Do Once Your Pin Has Gone Viral
Once your pin goes viral, it starts sending a wave of traffic to your blog (or whatever link you've attached to the pin).
This flood of traffic is what's called viral traffic.
Some Ways To Turn Viral Traffic Into Cash
Making money from viral traffic is a bit different than making money from any other kind of traffic.
People who land on your website generally come there for a specific piece of content, because a friend of theirs shared it, or in this case your pin caught their attention.
They often don't know who you are or what your site is about.
As a result, most people find that the bounce rate on viral traffic is much higher and their conversion rates much lower.
So you need to make sure that you have certain systems in place to catch the attention of these new visitors and keep them clicking around on your site.
Utilize Your List
It can be quite hard to get viral traffic to convert on a sale right away.
Instead, a much more effective tactic is to get them on your email list and continually send them content they're interested in with an occasional marketing message.
Make sure that you have opt-in forms on every blog post, as well as a fantastic opt-in freebie.
Your freebie should be something specific to your niche and even better if it is specifically related to the content of the page someone has landed on.
To learn how to craft the perfect opt-in freebies and grow your list, enroll in my email marketing course!
Share Your RSS Feed
If you have a blog that's regularly putting out the same kind of content that got people to your site in the first place, they'll likely be interested in getting more content from you in the future.
Make your RSS feed big on your site and prominently promote it.
Once you have someone on your RSS feed, you'll be able to get them coming back again and again and build a relationship with them.
Over time, the likelihood of them buying something from you goes up significantly.
You can follow the HerPaperRoute RRS feed here.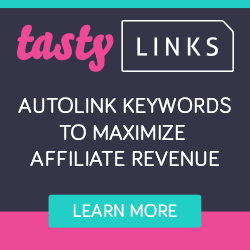 Advertising
Place PPC (pay-per-click) ads from Google Adsense and MediaNet on your blog so you can earn some passive advertising money from your traffic.
Friends Of HerPaperRoute
Get A 10% Earnings Boost For 3 Months
When You Join Media.net Now!
You can also earn money from having advertisers pay you a flat rate to feature their ads and products on your site directly. Such as a banner/sidebar ads and sponsored posts.
Here's how to get started working with brands.
If your pins are sending viral traffic to your Youtube videos, you may have a shot at getting into YouTube's partner program.
You'll need to be regularly producing videos that get over 100,000 views to qualify, but the money can be quite decent. It's basically a revenue split arrangement with YouTube.
Affiliate Marketing
This is my favorite way to make money blogging! Affiliate marketing is when you earn a commission for referring the sale of a brand's products.
You should have your blog set up for affiliate marketing from day one. You don't want to wait and then try to catch up later.
You want to be prepared before the viral traffic starts flooding in!
How To Set Your Blog Up For Monetization & Intro To Affiliate Marketing (Free Course)
Ultimate Beginners Guide To Affiliate Marketing
Bloggers Who Make Up To $320,000 Per Month From Affiliate Marketing
Blogging For Money Myths Keeping You Broke
Pinterest Images: Make Pins That Go Viral, Final Notes
1. Follow me on Pinterest @HerPaperRoute
3. Tailwind Tribes is also super helpful for building traffic. I have a tribe here you can join, it's full of hundreds of awesome bloggers!
4. For my full Pinterest Marketing training, enroll in the Pinterest Marketing Course.
5. Get your free copy of my Viral Pins Formula ebook by signing up below:
Pinterest Marketing Tips
4 Avoidable Pinterest Mistakes That Are Hurting Your Business
My Traffic From Pinterest Skyrocketed Once I started Doing This
How To Enable Rich Pins And Claim Your Business On Pinterest
How To Find & Join Pinterest Group Boards
Are Pinterest Communities The Next Big Thing In Marketing?