Blogging For Money Tips For 6 Figure Bloggers
Blogging for money is a real thing. For some bloggers, blogging income is not only a side hustle, but a full-time lucrative career.
Some bloggers make money in the thousands each month. Some bloggers even make hundreds of thousands per month.
Blogging For Money
But the majority of bloggers make a few hundred dollars per month, if that, and that's all.
That doesn't mean that those low earning blogs aren't good, or are worse than the high earning blogger's.
---
As an affiliate partner of various brands and sponsored content, HerPaperRoute may earn commission on qualifying purchases. Disclaimer | Advertise With Us
---
Usually, when it comes to blogging for money, it's just a result of the lesser-paid blogger not knowing how to strategically use affiliate marketing and savvy promotion strategies to drive traffic and sales to their blog posts.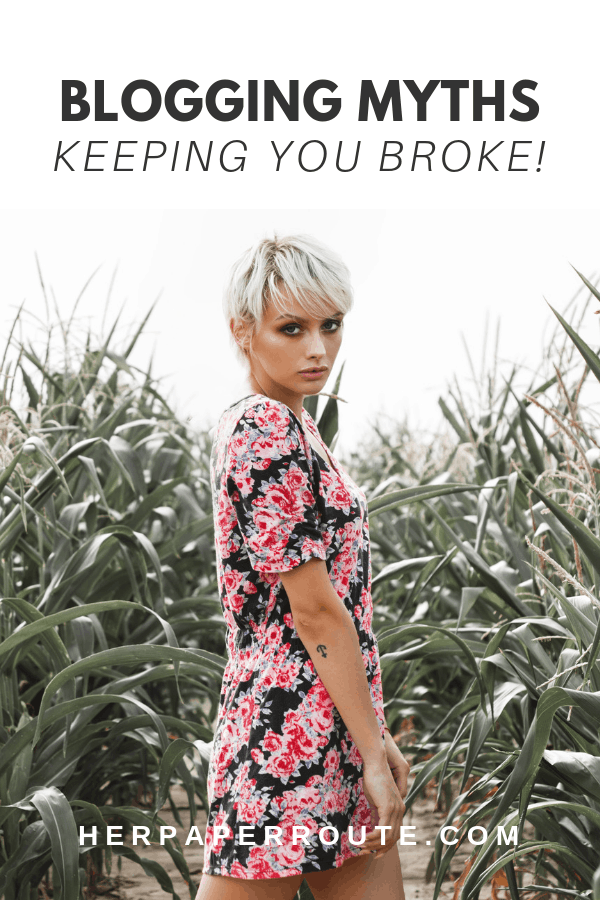 Blogging For Money – Blogger Salary
What's a blogger's salary?
🫶 Want to Make More Money?🫶
Become a member of HerPaperRoute today and get a toolkit packed with resources to help you make that paper. All for FREE!
---
Well, bloggers are self-employed entrepreneurs.
Bloggers don't have a boss, so a 'blogger salary' isn't really a term that is relevant.
Bloggers may pay themselves out a "salary" that they themselves determine. But no one is in charge of what that number is, like a traditional job salary when you work for someone else.
How Much Can You Make Blogging For Money
"How much can you make blogging?" – That question usually comes from people who haven't yet transitioned to being an entrepreneur, and are still confined in an 'employee' mindset.
An employee mindset is when you assume that your income is capped at a what your day job pays.
An employee mindset is when you believe that how much money you are capable of earning in a year is determined only by how much your boss will give you.
With an employee mindset, you don't yet realize that YOU are in control of how much money you make.
Someone with an employee mindset doesn't know or believe that making money online is limitless.
When you drop that way of thinking and instead adopt an entrepreneur mindset, everything becomes all the more possible for you.
Know that you are in control of how much money you can make blogging.
No one has to give you permission to earn a living online.
When I started this little blog, I didn't know that within 6 months it would be making over $12,000 every month, consistently.
But I did know that $12k months as a blogger was possible, and so I put in work every single day believing it, to get there.
How Much Can YOU Make Blogging For Money, Though?
I'm not here to blow smoke up your….blogging for money and making it your career takes work.
You need to put in the time to promote your blog posts and sales pages, no one is denying that.
But, if you have the determination to put in the time to learn how to blog, then there is no limit for how much you can make blogging.
You could make $100 this week, $1000 this week, or $10,000 this week. There is no rule or 'cap' to how much you can make as a blogger.
Just how much money YOU make as blogger, personally, depends on how well you:
Create informative content that helps your readers, about products that people want to buy
Actively promote your blog posts
Grow your email list
Stay consistent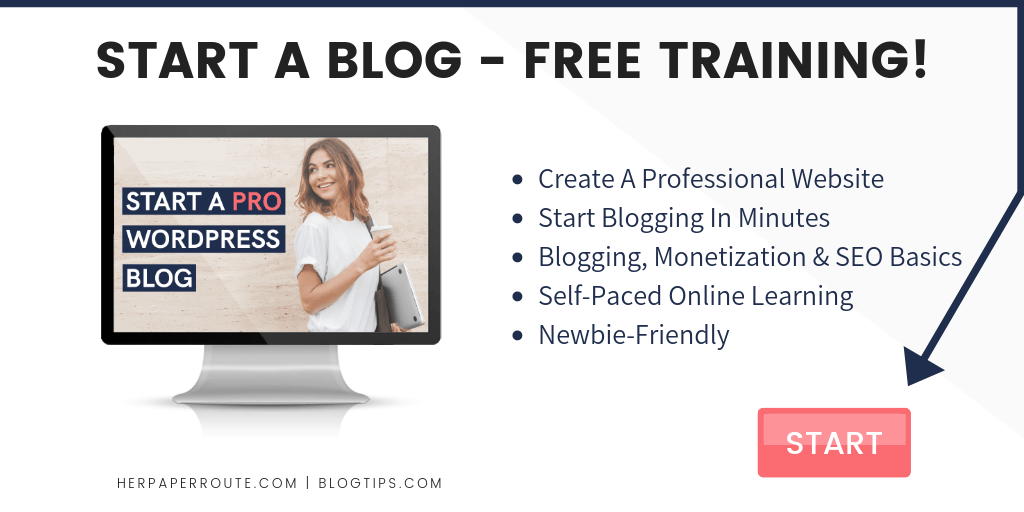 Blogging For Money: Getting Started With A Money-Making Blog
Before you can start blogging for money, you first need to set up a website that is capable of being monetized- not all blogs are!
It is not a difficult thing to do! Enroll in my free 'Start A Blog' course which walks you through each step of creating and monetizing your own self-hosted blog – for cheap!
There Are 3 Blogging Myths That Prevent People From Blogging For Money With Success
Below I have some tips for ways you can increase your affiliate sales, while being aware of some blogging for money myths that commonly keep people from making a career out of it.
Myth #1: How Profitable Your Blog Will Be Depends On How Profitable Your Niche Is
You will often hear how you need to "choose a profitable niche" when starting a blog.
That is such a bag of hooey!
I have built and monetized a variety of blogs in a variety of niches and can tell you, the niche has nothing to do with how much money a blog will make.
The niche isn't what makes a blog successful or profitable, but I know the one big non-negotiable thing that determines whether a blog will be profitable or not!
You may be surprised at what it is.
Related: Why You Don't Need Thousands Of Followers To Be Successful On Social Media
Myth #2: Only Blogs That Blog About Blogging Make Money
This is so not true!
I cringe whenever I hear people say this, because it is way off.
People make money blogging about all sorts of things that have nothing to do with teaching people how to blog.
The only reason it looks like the bloggers who blog about blogging are the only ones who make money is because: typically they are the ones who post income reports.
When truthfully, non-blog-about-blogging-bloggers are making A LOT of money. Have a look at this list of 16 bloggers killin' it, for example.
You just wouldn't know it since they aren't posting income reports as much as the blog-about-blogging-bloggers.
Because why would they?
A blogging income report really only helps people who are wanting to learn about blogging.
A blogger who blogs about organization has no reason to post an income report.
Doing one doesn't help their audience. Yet they could be earning thousands from their blog.
Take Lindsay from Organization Obsessed she brings in $1,500-$2000/month blogging about organizing and cleaning hacks!
Myth #3: It Takes A Long Time To Make A Good Living From Affiliate Marketing
I bet at some point you've heard a blogger say they've been 'trying to make affiliate sales forever' and have only made a few dollars here and there.
And then maybe you got discouraged, assumed affiliate marketing must be too hard, and then not tried to make it work for you.
Or maybe you gave affiliate marketing a go, and wrote a blog post about an affiliate product.
But then didn't see a quick monetary return on the time you spent writing, and that was that.
I guess I'm just not meant to get rich off blogging. sigh. Back to the day job.
That's the wrong 'tude, dude!
You could be making affiliate sales the day you publish a blog post about it. A lot of sales.
The key is (and the thing many bloggers miss) is that you need to intentionally put your blog post in front of the people who are looking to buy the thing you are promoting.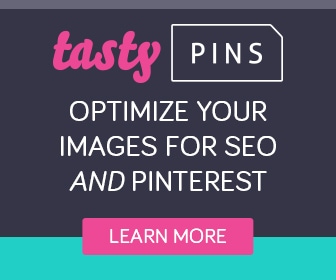 You can't just hit publish and do nothing but hope that the affiliate gods magically send sales your way.
No, you need to drive traffic to your affiliate posts and make sales happen. You need to actively promote!
You can't just hit publish and do nothing but hope that the affiliate gods magically send sales your way. No, you need to drive traffic to your affiliate posts and make sales happen. You need to actively promote!
Some Ideas For Ways You Can Increase Affiliate Sales
#1. Put your blog post where your ideal customers hang out.
After you hit publish, seek out and join 20+ Facebook groups that are related to the product you are selling.
Put some thought into it and go where you think your customer hangs out.
For example, let's say you are promoting a mini kid's potty training toilet that looks exactly like a regular toilet, flushes and everything. (It's a real thing, I bought one when my toddler was training!)
So, find some groups for parents with toddlers, and then get to work sharing your blog post there.
A quick Facebook search of 'parents of toddlers' gave me hundreds of groups, including:
#2. Do keyword research and use your findings to run a targeted Google ad to your affiliate post.
When someone searches in Google looking for the product you are selling, your ad linking to your blog post appears at the top of their search results.
I do this whenever I have a cool product to promote.
I spend about $15 a day to list the ad, use high volume keywords that don't cost much per click, and make back over $300 a day.
I have a free SEO course that shows you how to do keyword research: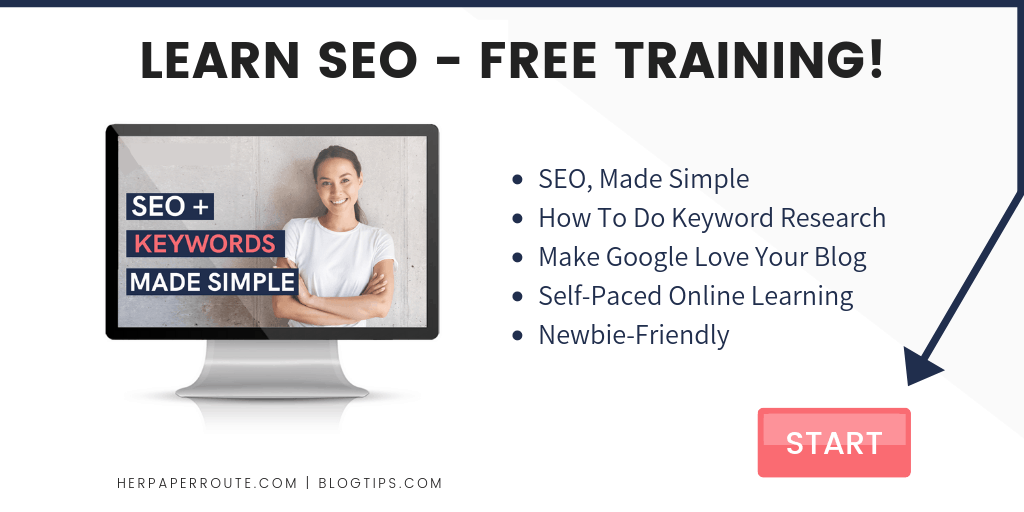 Yep, this super in-depth yet beginner-friendly SEO course is free!
#3. Promote products that have a high commission.
A product that pays you $75 commission per sale is ultimately better than products that only pays $3 per sale.
See the list below for tips!
Here are 5 high commission affiliate programs that you need to be in

You can join all of these programs today, if you have a ShareASale account (it's free).

Mixbook: You will earn 15%+ commission promoting custom photo books and other creative products. They offer blogger bonuses too. Join the Mixbook affiliate program here
CreativeLive: This affiliate program offers one of the best high commission affiliate programs in the online learning space. Affiliates earn 20% on every new customer purchase and 10% on every return customer purchase. You can even earn $1 per sign up lead. Join the CreativeLive affiliate program here

I keep a directory of high paying affiliate programs right here, have a look!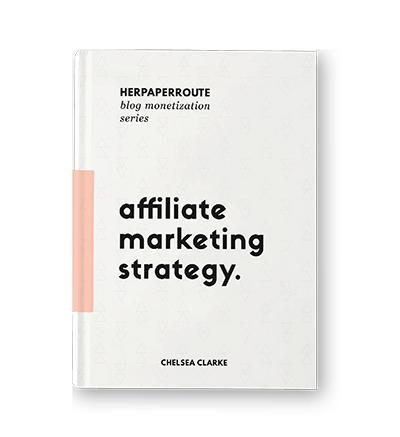 Blogging For Money Is A Reality For You If You Are Ready To Put In The Work
I hope this post inspires you to stay focused on your blogging goals.
I hope it helps you break through any employee mindset you may have right now.
A mindset that may be holding you back from successfully blogging for money.
I offer a blogging resource library for FREE to members of my blogging community!
You can sign up to access it via the sign-up box, below.
I will send you a weekly blogging/money-making tip too, to help you blog for money like a pro!
To learn affiliate marketing, get yourself a copy my Affiliate Marketing book, and secure your spot in my affiliate marketing course Be Your Own Blog Boss.
Enroll now, before the price goes up!