The team behind the incredible spell check tool runs a hilarious Twitter profile, where they post practical grammar tips alongside humorous grammar-related memes.
I love a cheesy pun, and judging by the Twitter account of San Francisco start-up Grammarly, the feeling is mutual.
This site features ads and affiliate content Disclosure • Advertise with us
Team Grammarly:
Their

There

THEY'RE Saving The Internet From Typos And Poor Grammar!

For those not yet familiar with Grammarly, it is a spelling and grammar app that checks your writing as you write. It finds and corrects errors in spelling, grammar, sentence structure, clarity, and readability.

It can also detect plagiarism. Grammarly will catch even the trickiest of spelling and grammar mistakes, as it claims to "find and instantly fix over 250 types of errors, most of which Microsoft Word® can't find."
Basically, Grammarly Makes You A Better Writer
Bloggers, writers, entrepreneurs and anyone who ever types on a screen can benefit from this app. You may fancy yourself a spelling and grammar pro but I think you will be surprised at what this app catches!
Pun Intended
Being a Marketing Strategist myself, I appreciate the way in which Grammarly's marketing team has chosen to promote the app in a comedy-focused style.
Their Twitter account is filled with relatable grammar puns which naturally encourages user engagement and retweets.
This ultimately spreads the brand's awareness like rapid fire.
A smart marketing tactic, considering that the company's product (correcting spelling mistakes) is something that most would consider fairly 'dry' and not particularly exciting. It's admirable how they market the app with such a comedic approach.
I use Grammarly when writing everything now, (including this post), and find it extremely useful.
As a result, I can't imagine being a writer and not using it now! I have included it as one of my Essential tools for running a blog resource list, too.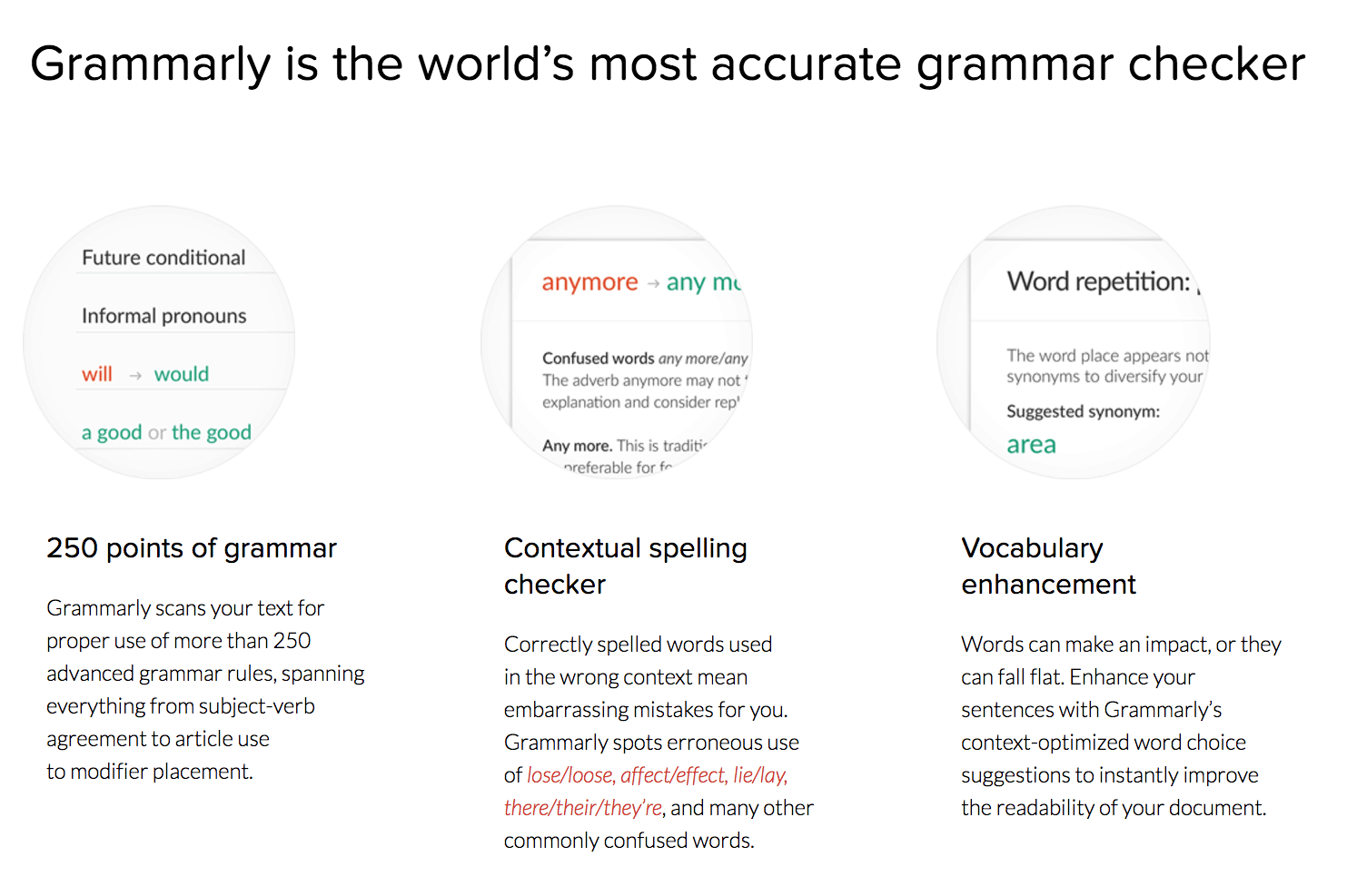 The company recently raised $110 million in funding to improve the app's artificial intelligence and algorithm.
Grammarly's CEO Brad Hoover says they are "using artificial intelligence to help people with the substance and content of what they write."
Where To Get Grammarly
The Grammarly app can be added as an extension to Chrome or Firefox, installed as an app on your computer, or as a WordPress plugin. There is a free version, as well as a premium version.
There are over 6.9 million daily active users! If you are a professional writer (or trying to be) you really would benefit from using the paid version here.